Since the winter break I have been focused on updating the non-fiction area of our library to make it easier for students to access the books they want in a quick, independent and efficient manner. I wrote about the first part of the process in this blog post.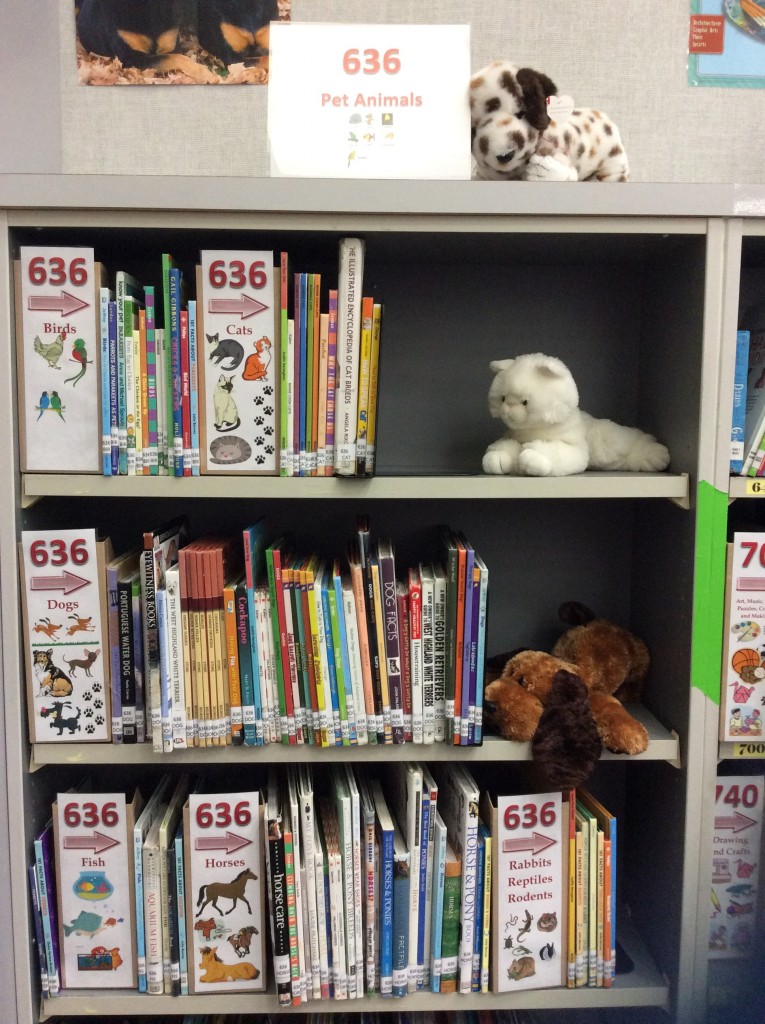 Last week I finished the Sports Section. My library assistant changed the call numbers on the books and in the system and I worked on the re-design of the shelves.  To make space, I weeded, weeded and weeded some more. If a book was published before 2000, it had to have a really good reason to be kept on the shelf. Otherwise, it got the heave-ho to the weeding pile. The extensive weeding gave me four shelves to use for our new Sports Section.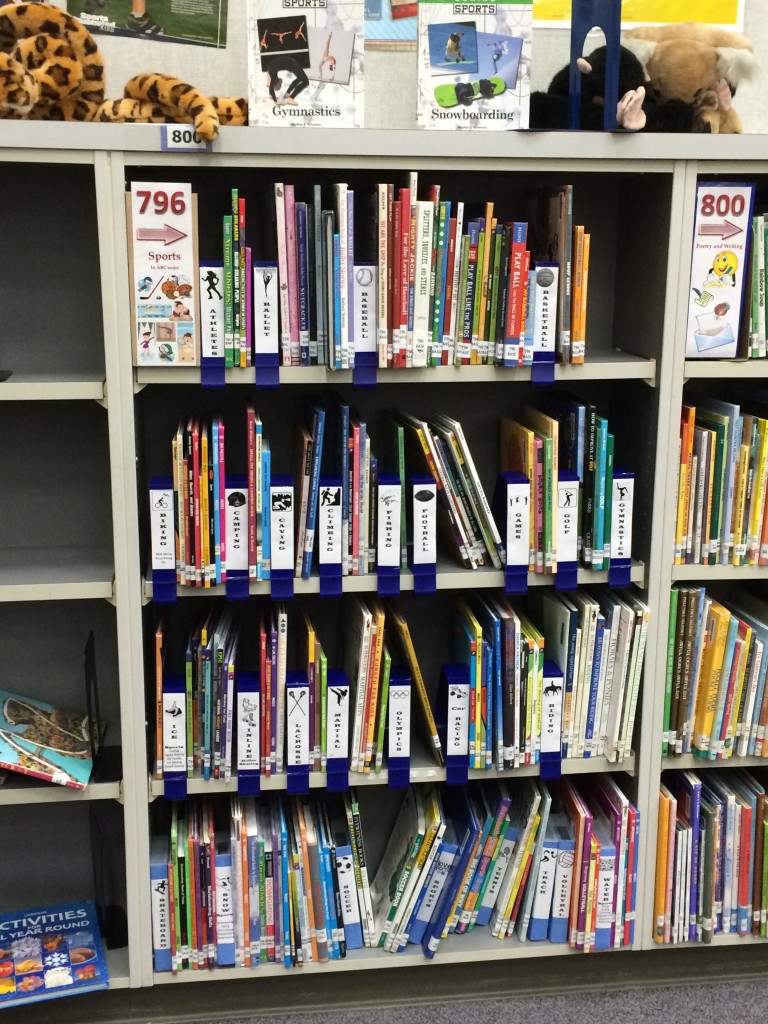 All call numbers have the Dewey number 796 and then the three letters following that are the actual sport.  796 BAL for Ballet  796 FOO for Football books. I used dividers I purchased from Demco and made labels for each sport. The bottom shelf got tricky as the dividers don't work there. Instead we found old VCR plastic boxes, wrapped them in some paper and added the label on the outside. It's not perfect, but until I figure out a better way, it works for now.
If you look closely you may find a few books that don't have the new call number label yet. Instead of waiting, we moved forward and will catch up this week on the few remaining titles.
The student reaction proved immediately that the work was worth the trouble.
One girl exclaimed, "I didn't know we had camping books! My family loves to go camping!" The camping books are checked out and have gone home with a happy student.
The labeling system worked well with my young, intermediate and ESL students. The clipart and the sport clearly indicate each sub-section of sports books. I also found holes in my collection. We have a LOT of baseball books, but absolutely no track and field books. I don't think I would have easily figured that out without this system in place.
Of course, this is a work in progress. We need to go back to the land mammals and finish that up. I had the chance to visit the library in Budapest that I based the system on. I'll be writing more about that in an upcoming post.