This post is the sixth in a series about my experience while teaching and traveling this summer in South Africa. Here are the links to the previous posts:
Impact of Caring: Post 1 – Faaidah and Mahavia
Impact of Caring: Post 2 – Fiona and Cheryl
Impact of Caring: Post 3 – Kannemeyer Primary School
Impact of Caring: Post 4 – Julika Falconer
Impact of Caring: Post 5 – Desiree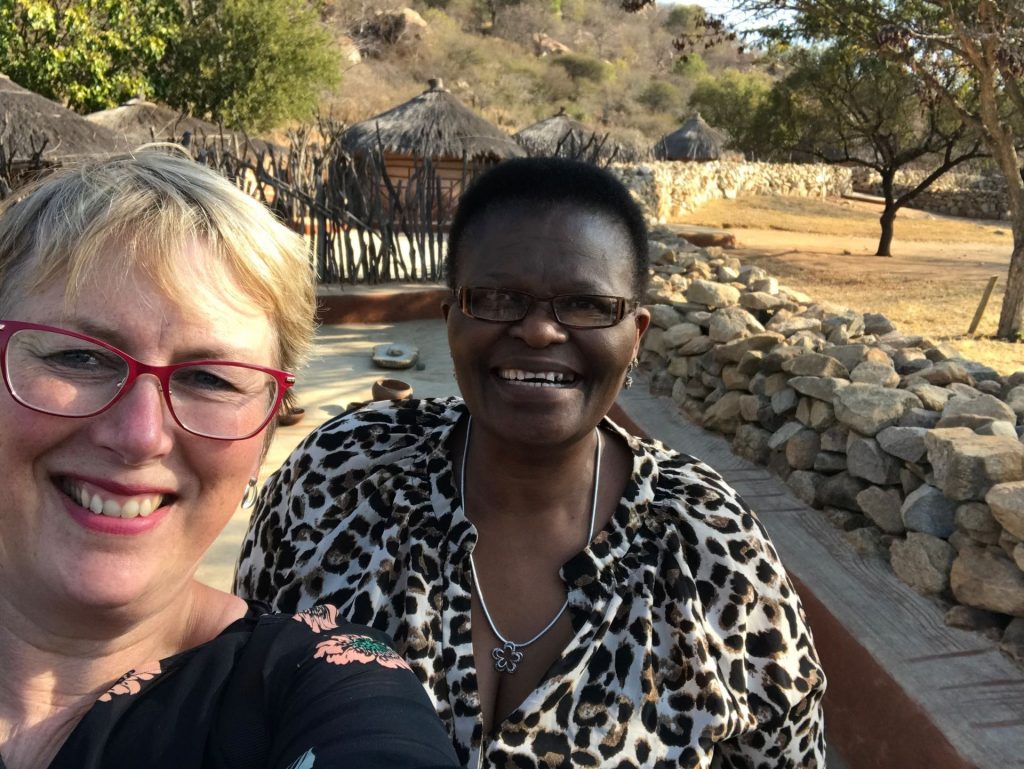 Sometimes the words, "thank you" don't seem to emphasize the depth of thanks I feel for the actions of others who have helped me. The generosity of Phuti and her husband is a perfect example.
For the past three years, Phuti has been a central force in my Books to Africa Partnership. We met in Barcelona, Spain at the Microsoft Global Forum and struck up a friendship based on a mutual belief that all children deserve the best. When I went to South Africa in 2015, for a week, I visited her school, Pula Madibogo Primary School near Polokwane, in the northern Limpopo Province. Phuti was the principal there and would pick me up each morning and bring me to school where I helped teach lessons or worked with kids on their reading skills. We had been sending her books for over a year and I could see the benefit of our actions.
Kids came to her office to check out books and take them home. Fellow teachers had started a Reading Club and the school was on its way toward emphasizing the importance of reading in children's daily lives.
Fast forward two years and I visited Phuti again, but this time a few things changed. First, she and her husband were gracious and allowed me to stay in their home while I visited her. Phuti is also now retired from her principal post, but remains steadfast in her commitment to literacy education.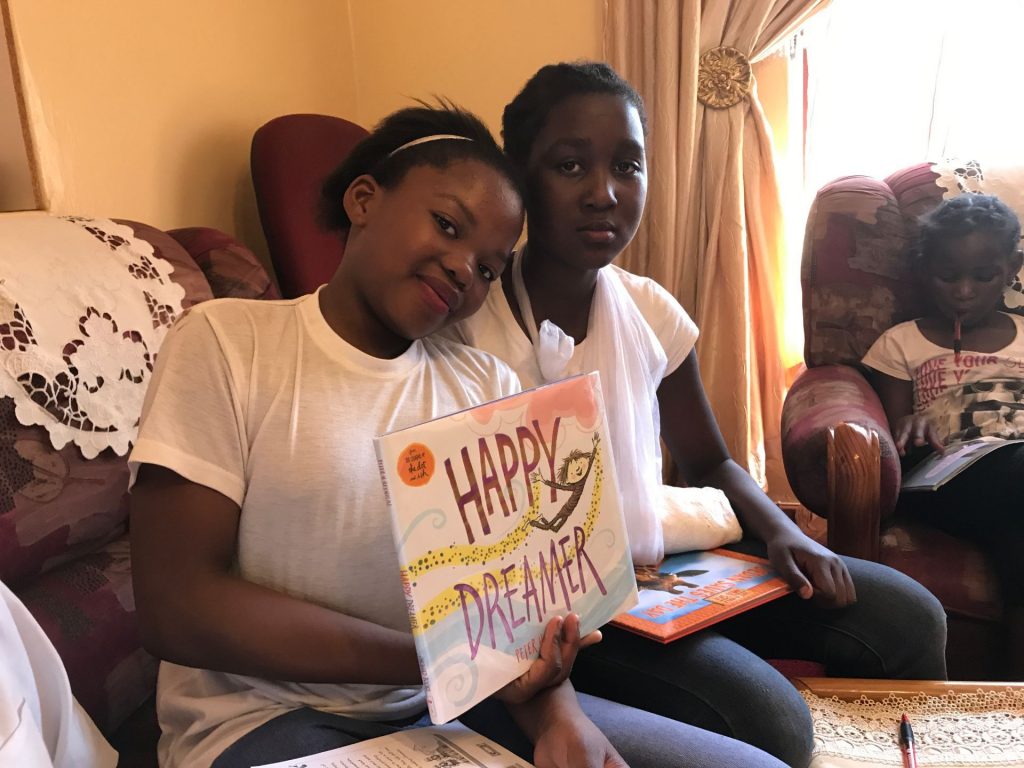 A few weeks ago, she sent letters to neighbors about the Saturday literacy and tech program she was starting. It would be a free weekly two hour commitment for the children. Within days she had more positive replies than she could accept! Children started coming to her home each Saturday morning to have reading lessons and learn how technology could be used as an educational tool. The community reading club was born!
I was fortunate when I came to Phuti's home because I was able to participate in the grand opening of this community reading project. With books we have been sending her this year and others she gathered, the students have been reading and extending their learning on Saturdays. For the grand opening, she had the students prepare the agenda, make a plan for the activities, invite local parents and participate in the events.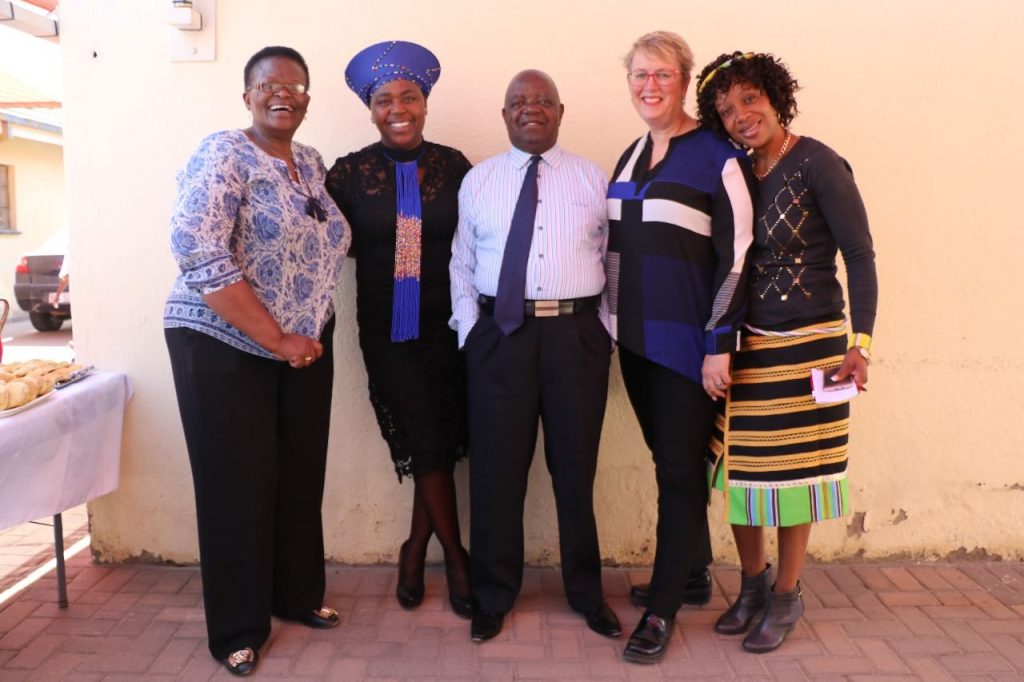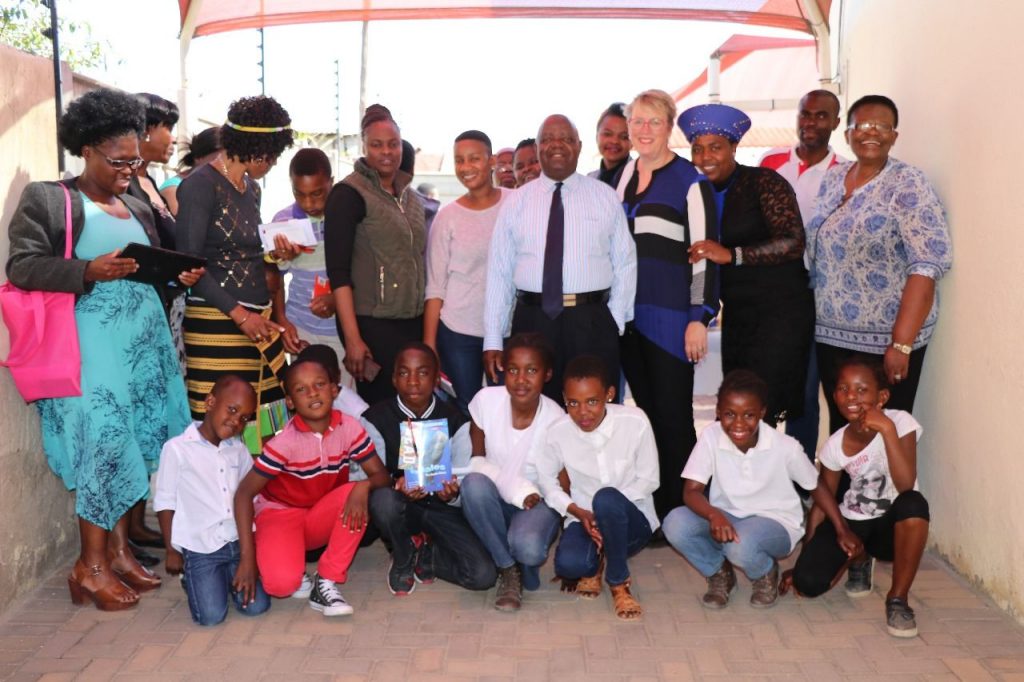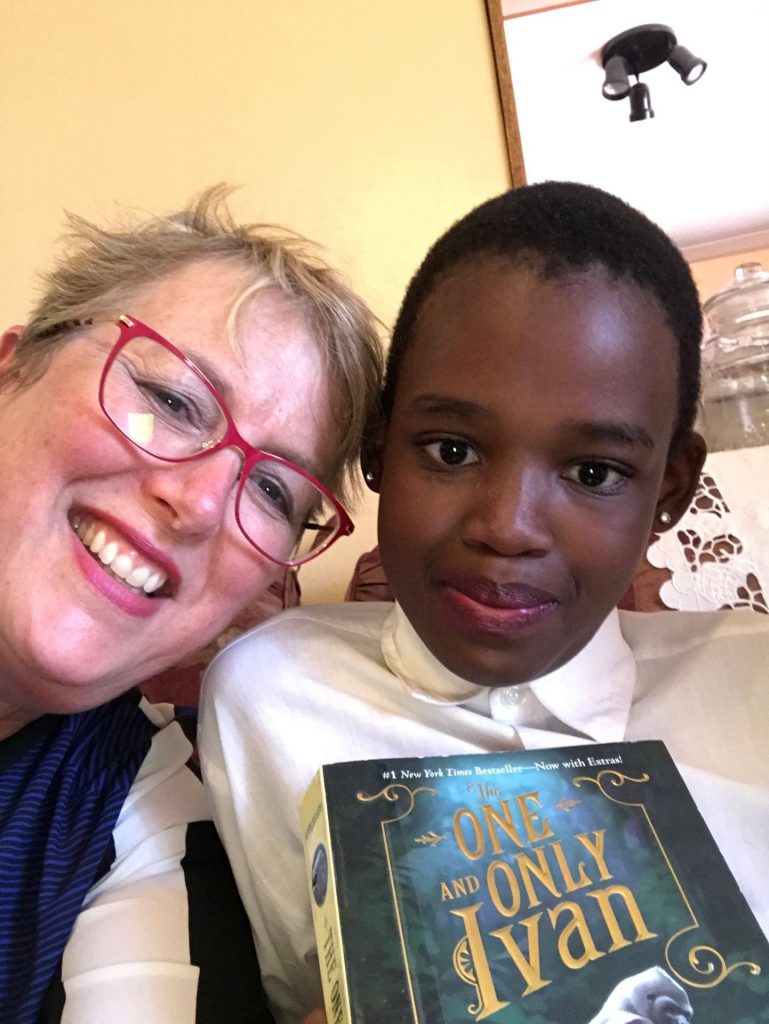 It was a wonderful morning of celebrating literacy with oral reading, poems, songs, speeches and delicious food! We had conversations about reading and books and the importance of education. I loved seeing books that my students had signed in the hands of a new set of readers.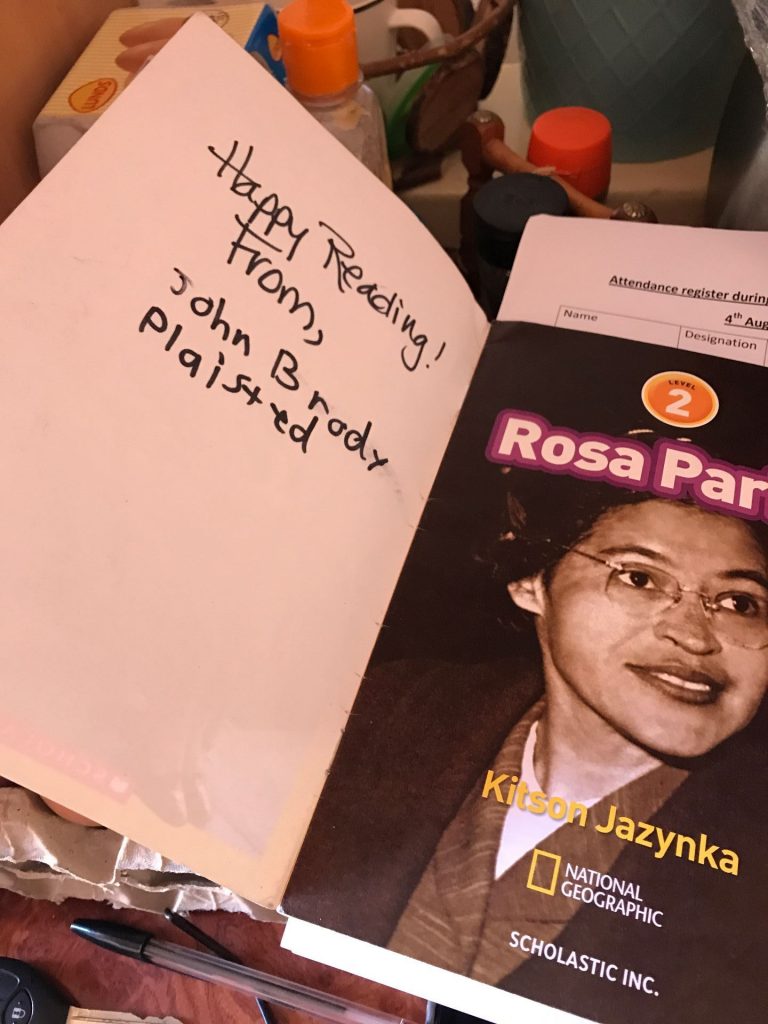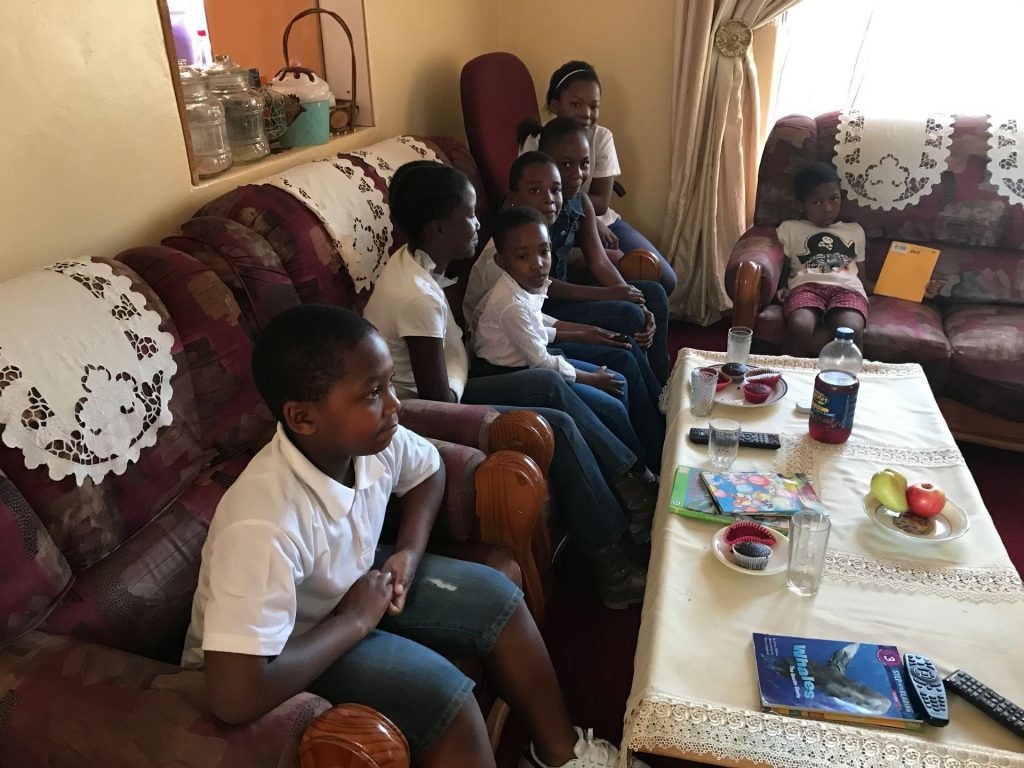 I was truly honored to be able to participate and see the level of commitment Phuti and these families and children have toward reading literacy.
One side surprise Phuti had for me was a donkey cart ride around her neighborhood. No, people don't ride donkey carts all the time. This is definitely a means of transport from former days.
However, one young man does earn money for his family by using his donkey cart to haul dirt, rocks or anything someone needs from one place to the other. In this case, his goal was to haul one American and one South African teacher around the neighborhood for a funny ride!

I have to admit I laughed for the entire time as people stopped us from the side of the road to take our photos. I hear the word "lekgowa" shouted from the sidewalks. Phuti explained that lekgowa means white woman. The sight of a white American woman in a predominately black neighborhood riding in the back of a donkey cart had everyone laughing.  It was the surprise of day and we totally enjoyed our ride with our donkey cart friends.

Phuti went out of her way to help me understand some of the traditions of her culture. We visited the Bakone Malapa outdoor museum with a reconstructed village in the style used by the BaSotho people about 300 years ago,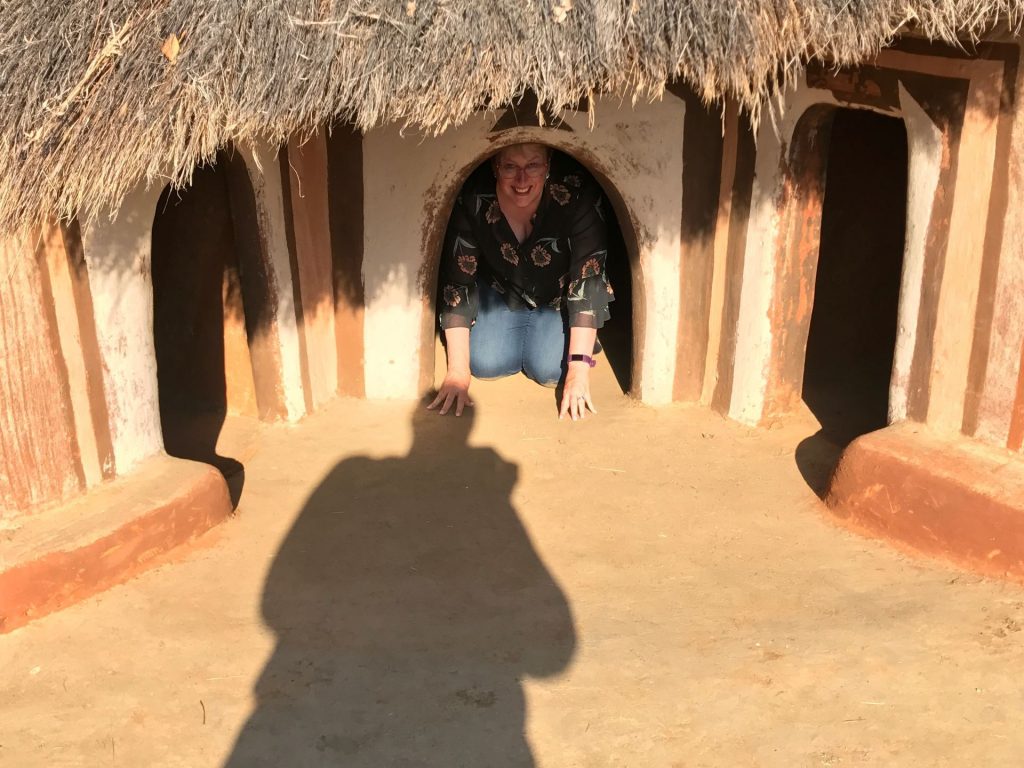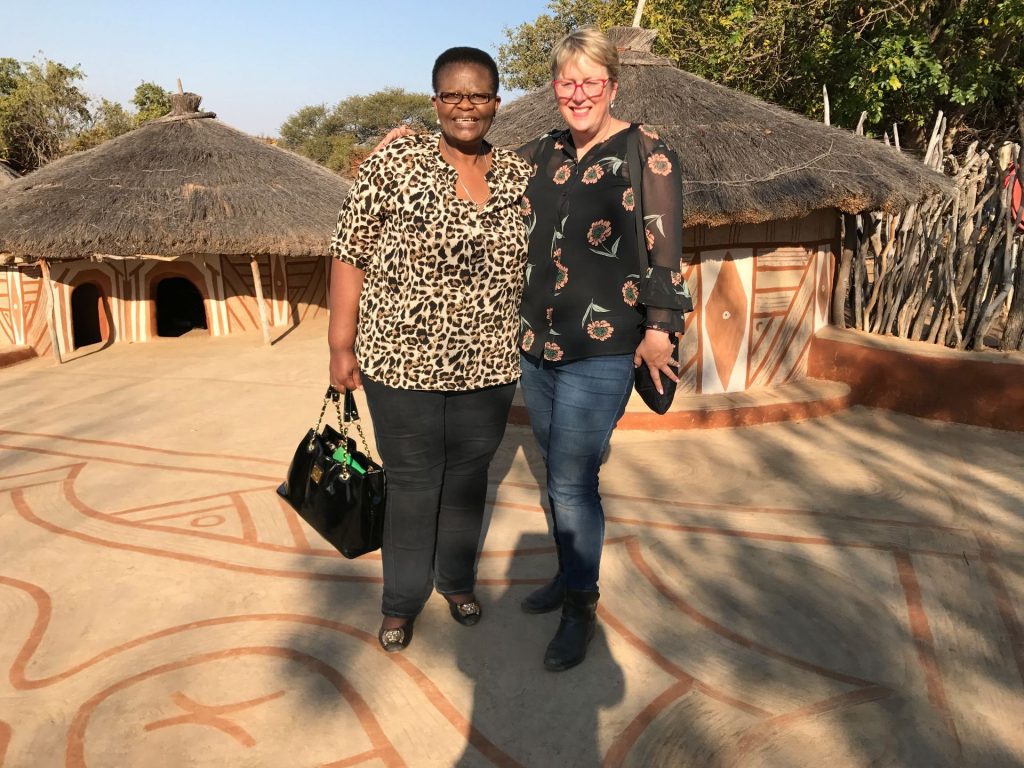 While there, our guide a Phuti demonstrated how to play some of the traditional games of the region. In the first photo stones are moved up and down the holes in a game similar to Mancala.
The game Morabaraba is a traditional two player strategy game played in South Africa. Similar to chess, the object is to move your pieces from one intersection to another until a winner emerges.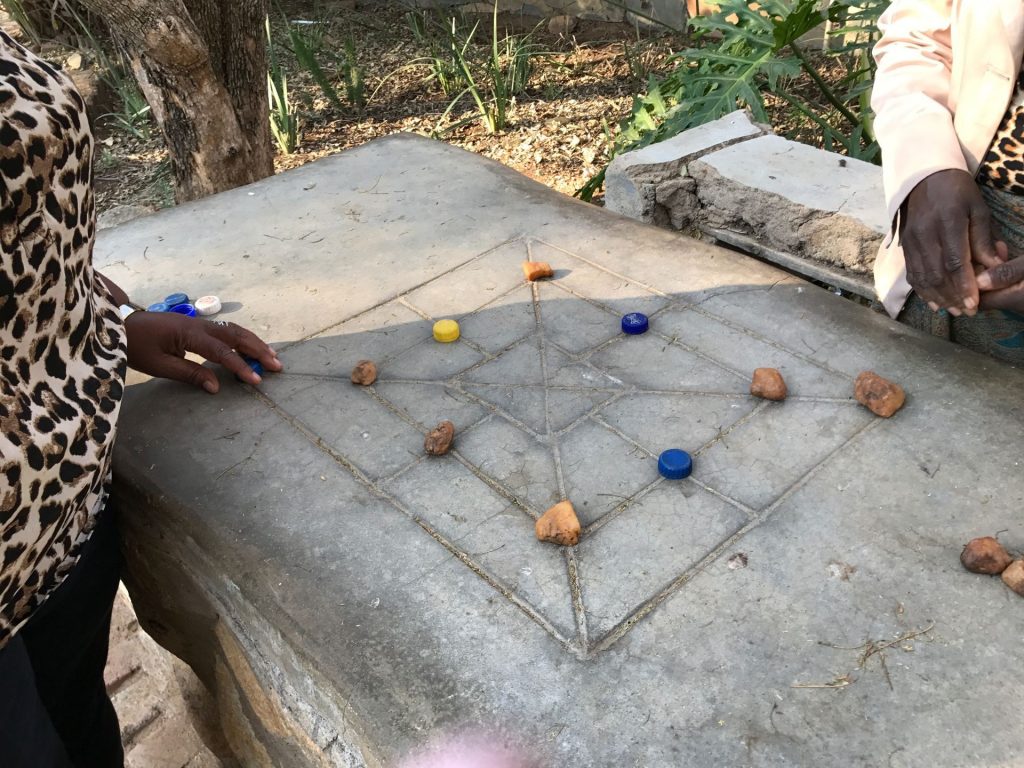 We visited a local game reserve and had a very relaxing picnic lunch. While there we became picnic friends with a female Kudu who was visiting each picnic area scrounging for food to eat.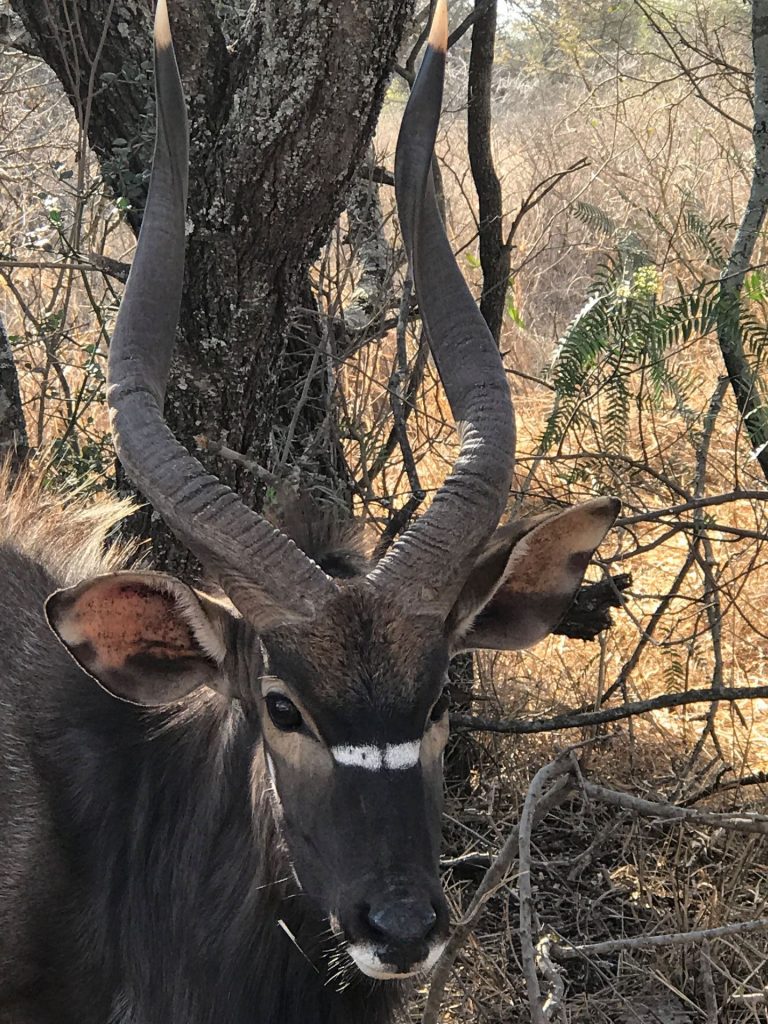 We talked to a woman carrying her baby on her back to make sure it would be okay for me to take her photo. This method of carrying babies happens all over  Africa. In the Limpopo region the word in the Sepedi language is Pepula, meaning "baby on the back". In rural areas quite common to see women carrying large loads on their heads as they walk down the street or men pulling recycling wagons down the street. That does not mean that all people use these traditional methods. I was just fascinated by the mixture of modern and traditional life.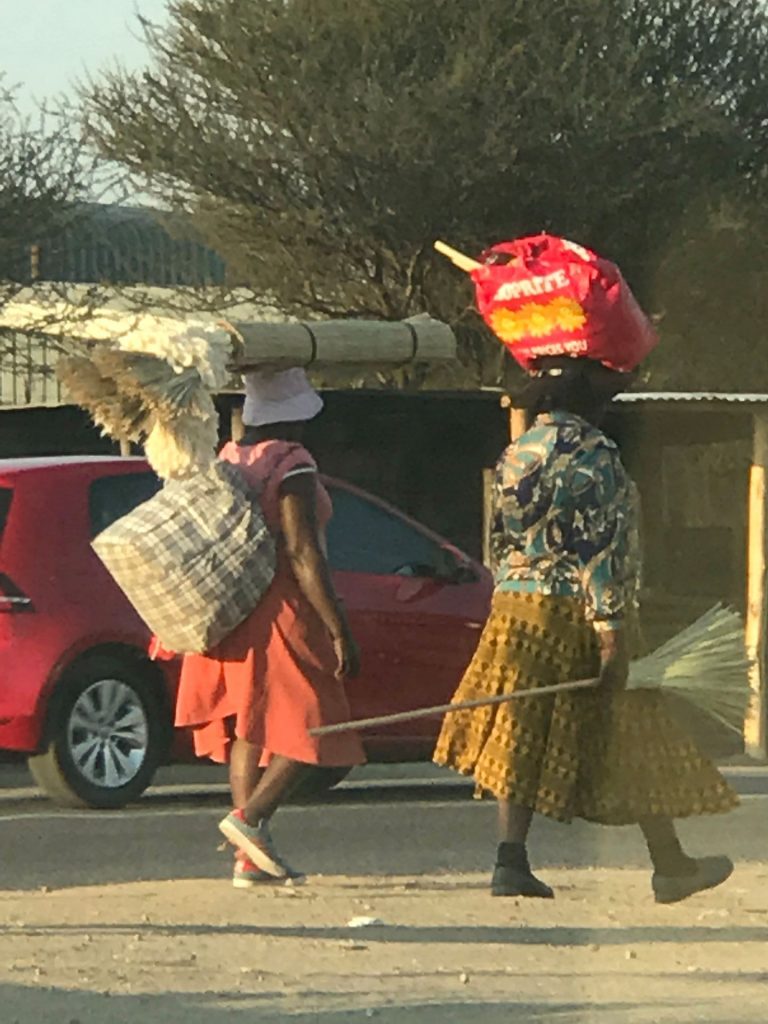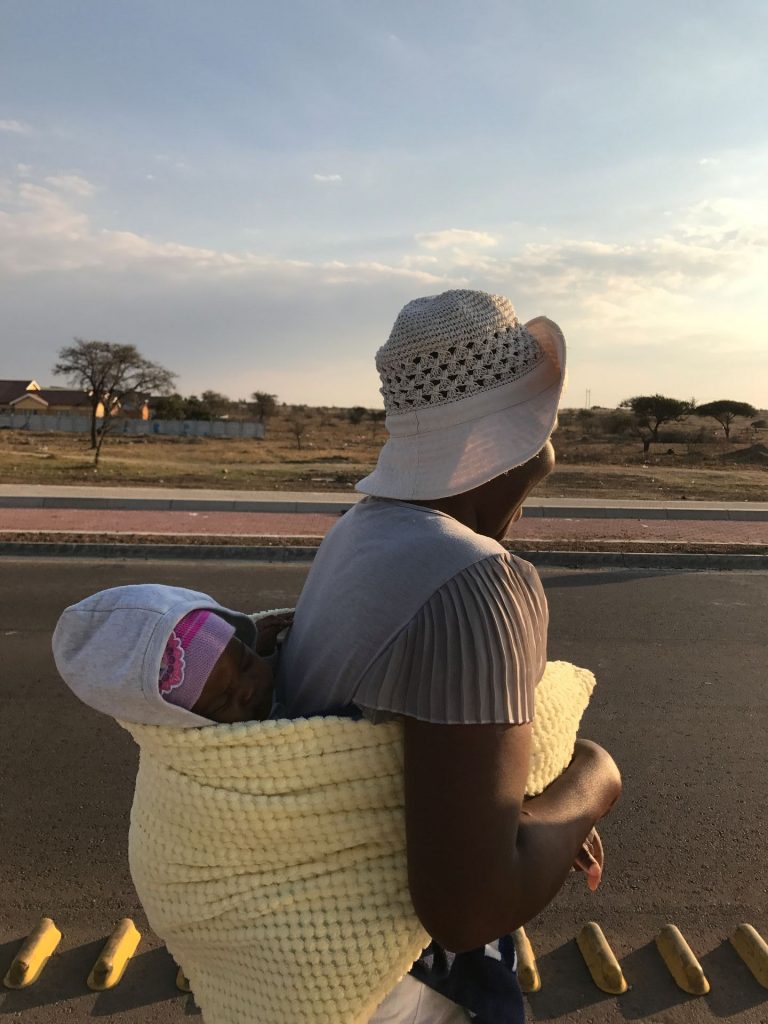 On my last evening in Polokwane, Phuti made me a special dinner of Mopane worms. In many cultures eating insects is viewed as a delicacy. This video explains more about the worms and how they are cooked.

I fully admit while I watched Phuti cook the mopane worms, I was a little worried. I'm not a super adventurous eater. I wasn't sure if I was going to be able to eating these strange looking creatures.
Phuti served with Mopane worms with pap, a traditional black African staple food made with finely ground maize meal. Each ethnic group in South Africa calls pap by a slightly different name, but basically it looks a little like very thick mashed potatoes or a soft polenta. It's served most often with a meat and gravy. For our dinner we had pap and worms. I decided since Phuti had gone to great effort to make this favorite delicacy, I would do my best to give it a try.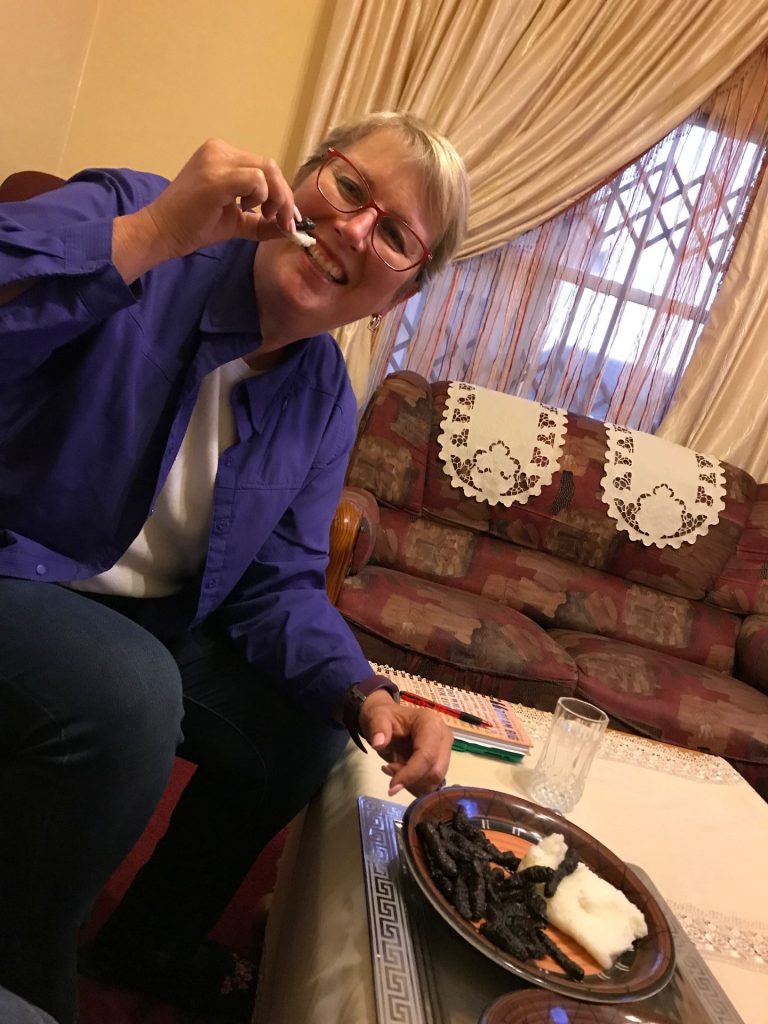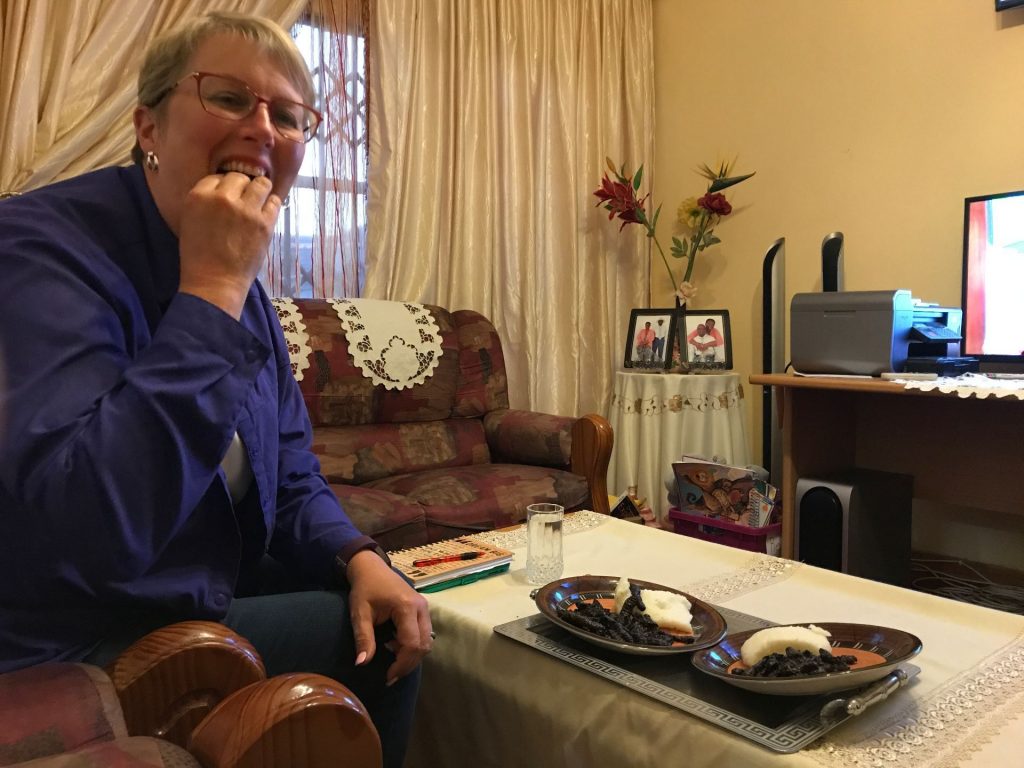 I won't lie – I couldn't eat my entire plate. They tasted a lot like a very crisply cooked piece of thick bacon. A little crunchy and quite spicy. They really didn't taste bad, but I couldn't get my brain to quit reminding me that I was eating worms. I was also a little worried about my tummy knowing that I would be flying home the next day. I proudly ate 3 worms and called it quits!
When it was time to leave, we mutually decided not to say goodbye. Instead we said, "Until next time". I truly hope we will have another occasion to meet either there or here. In the meantime, we will send books and I will Skype with the reading club on Saturdays. We will talk about their books and I will hope that through our combined efforts these children will become even better students in their regular schools.
If you would like to learn more about the Books to Africa Partnership, please visit our blog. We are always looking for new partners from the US, who are committed to helping others.