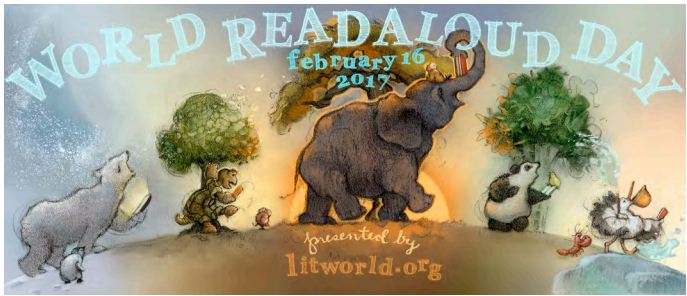 Read Aloud. Change the World.
That's the message of World Read Aloud Day. Today we celebrated the joy of reading — the joy of listening to a book and the joy of talking to authors.  We were so fortunate and we took action on behalf of the 758 million people who cannot read.
If you have visited my blog before, you know I'm passionate about spreading the love of reading throughout the world in events like this and through my Books to Africa Partnership. Today we Skyped with two authors- Dan Gemeinhart and Robin Yardi.
Dan Gemeinhart is the author of the middle grade novels, The Honest Truth, Some Kind of Courage and Scar Island.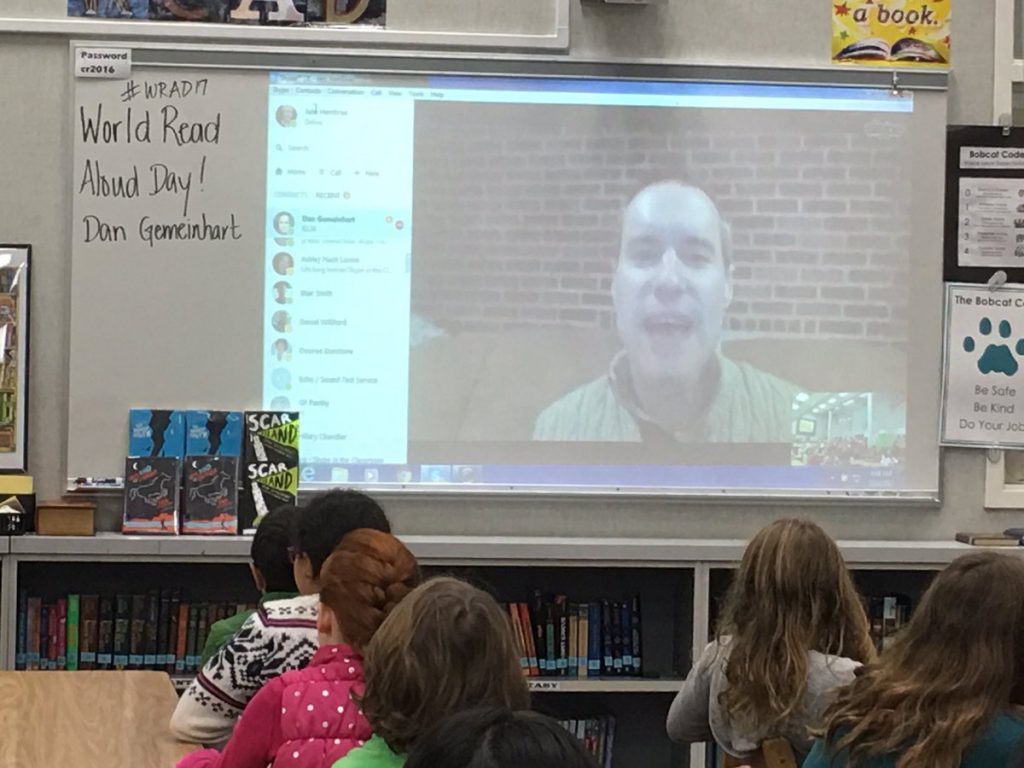 Dan spoke to us from his home in Washington state and shared his reading and writing story to an audience of 4th and 5th graders. Nearly everyone in the room had read at least one of his books and they were completely enthralled with his presentation. Dan shared how he moved a lot when he was young, and while that was difficult, he found that he always had one thing no matter where he was….BOOKS!
Nobody could take away the stories from him and he always had a book in hand. In fact, like many authors and readers, he got in trouble for reading TOO much. Only readers know how painful it is to hear parents beg them to go outside and get stop reading. By second grade, he knew he wanted to be an author, but he didn't do anything to make that dream come true until much later as an adult. His message that you have to make your dreams come true – that they don't come true magically on their own was especially powerful. Even more powerful when that message is coupled with the fact that he had a very hard time getting published.
Dan was very candid about the fact that he wrote for 8 years and tried to publish 5 and I quote – "terrible" books, but was rejected 99 times! Then letter #100 came back with a big YES, and The Honest Truth came to life. Now there's The Honest Truth, Some Kind of Courage and Scar Island with two more books in the works.
As soon as our call ended, there was a mad dash of students trying to be first to nab one of his books. You know it's a successful author visit when you have to figure out a way to safely hand out books! thank you Dan for so generously sharing your story with our readers for World Read Aloud Day.
In the afternoon, we hosted Robin Yardi, author of The Midnight War of Mario Martinez and They Just Know: Animal Instincts.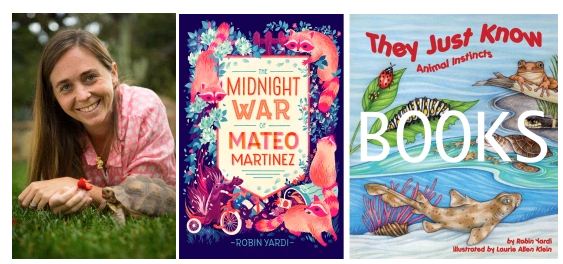 Robin read They Just Know Animal Instincts to my Thursday 1st and 2nd grade classes in an interactive presentation. The students let Robin know when they saw silly and real illustrations as they read the story together.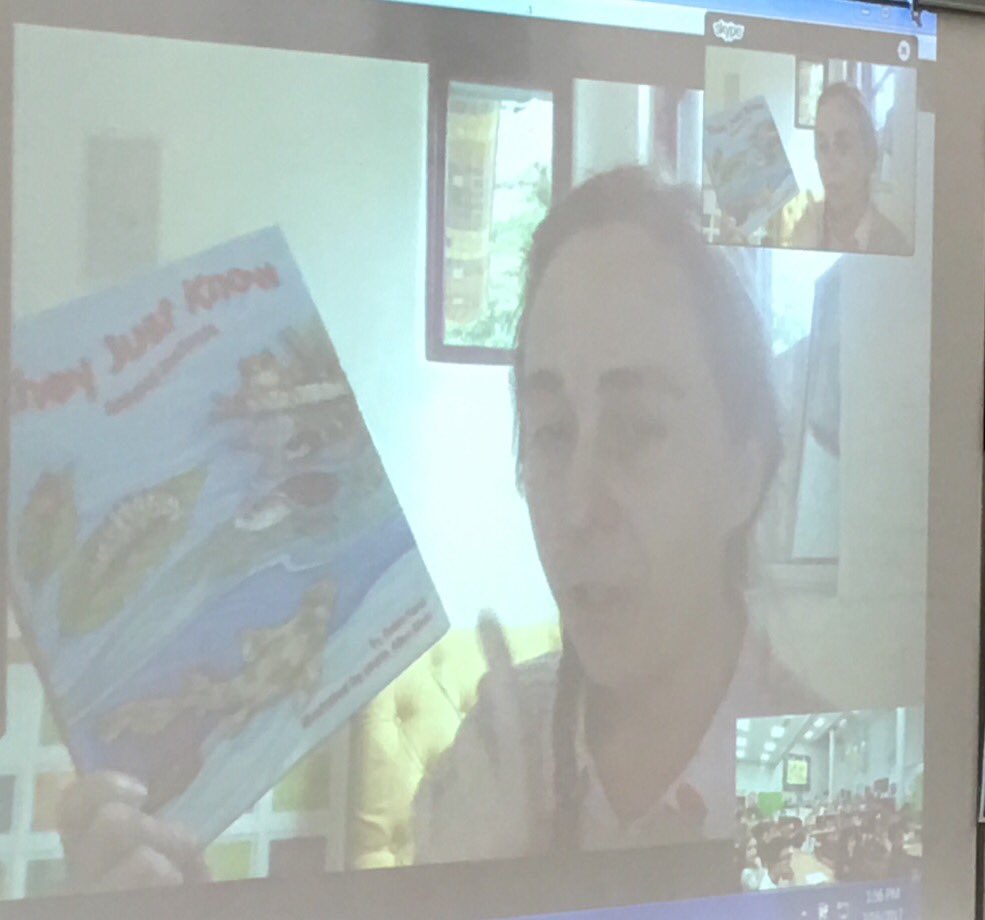 Afterward she shared photos of cool animals like the pygmy seahorse and a species of bats. They learned the words adaptation and echolocation. she shared some of her new favorite books with us as well before we had to end our call. The children loved being to talk to an author almost in person. They were super excited to checkout their own book and bring it home. I am so grateful to the Microsoft in Education Skype in the Classroom program for our Skype visit with Robin.
World Read Aloud Day 17 is nearly over, but the message remains the same. We can all take action on any day to show the world that the right to read and write belongs to all people. We can all dream  and imagine a world where everyone can read. As Dan said in our call, dreams take work, and we can all make a difference.
Since I began celebrating in 2012, I've noticed the numbers of illiterate people advertised in the handout literature are going down. The handouts in 2012, stated there were 793 million illiterate people in the world.  The 2017 materials have 758 million people. That's a reduction of 35 million in 5 years! We are making this dream come true for millions of people. Keep advocating locally and globally!