Every teacher knows how frustrating it is to teach at the front of the room, tethered to the computer without ability to move around freely.  Sometimes you need to walk around the room and help students, without having the lesson come to a complete stop. Not any more, at least not for me! My FREE new Surface Pro4 is here to rescue me!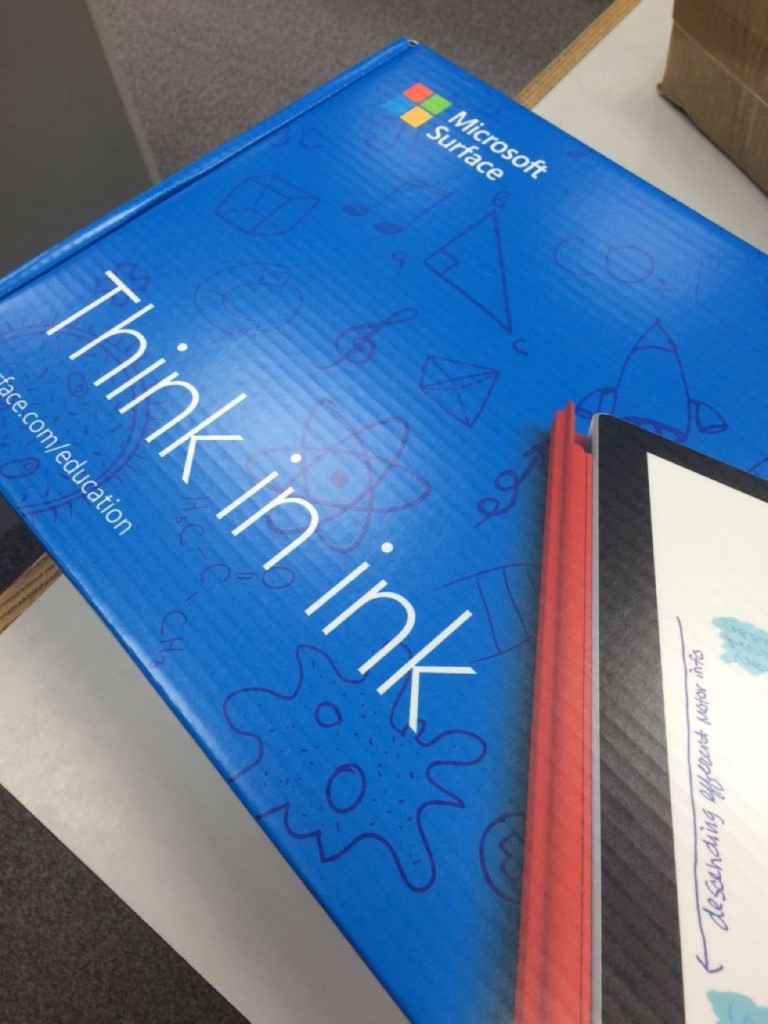 Yes, I did say FREE. In December I submitted my application to become part of the 2016 MIE Surface program. The purpose of the program is to learn and share how the Surface and digital inking can evolve the teaching and classroom experience at Cougar Ridge Elementary. In early March I received the news that my application was approved.
In late April my Surface Education Training Kit arrived. I put the box at the front of the library and waited to see if any of the students noticed.
One class came and left. Not.a.word. The next group of 5th graders came in. Within 15 minutes one of the girls asked me what was inside the box. A couple other students asked too. They got to be the ones to open the box. They were even more excited than I was!
The box was filled with the typical promotional goodies like posters and a wrist bracelet USB filled with information I will be able to use in the classroom.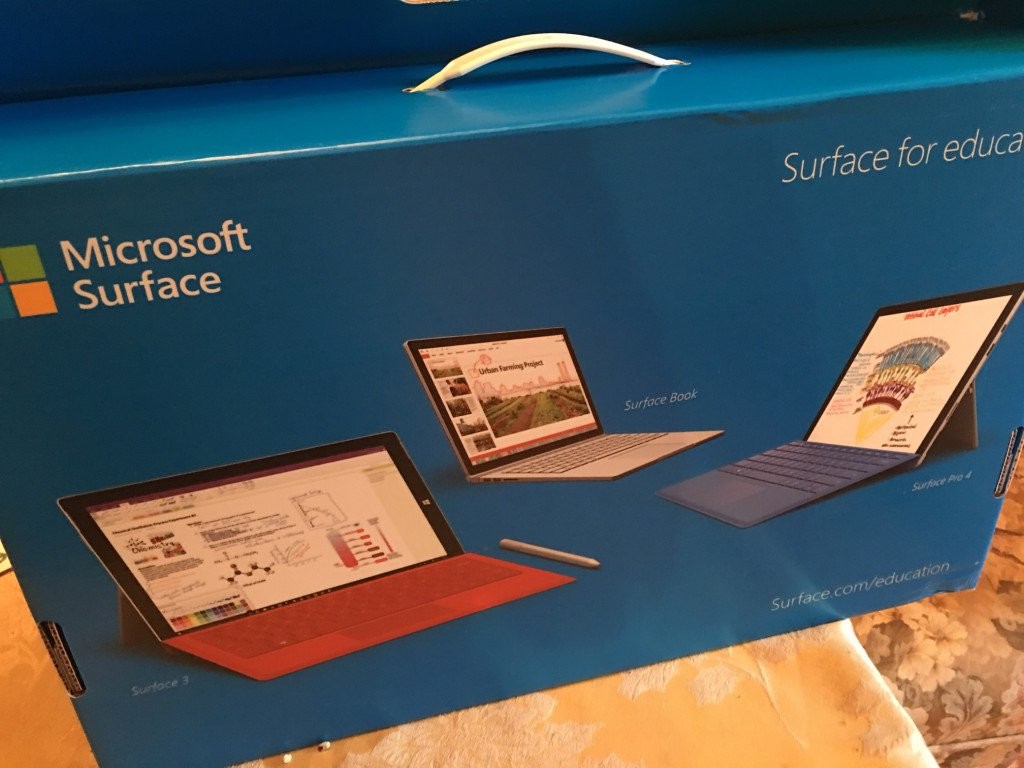 Want to know the VERY  best part?  I am able to  connect my Surface to my projector. What's more – I did it myself. Once our district tech person gave me the directions, I was determined to figure it out. It took me an hour, and some frustrating moments, but as you can see, IT WORKS!
Having the ability to move around the room, between tables and anywhere I want with a device is priceless. I don't do it for every class, but love the ability to use it as I need it.
Am I an expert? No way. I'm working through the tutorials, so I'm definitely not an "expert" by any stretch. However, I am learning from the Microsoft materials, colleagues, social media groups, Surface group connection calls, and from good old trial and error. I like it. A LOT! Especially the new digital pen. I'll have more stories coming in the months to follow, but right now I am one happy Surface educator! Thank you Microsoft!