45 Participants
9 Countries
4 Continents
1 wedding
and
1 Pink Dumpster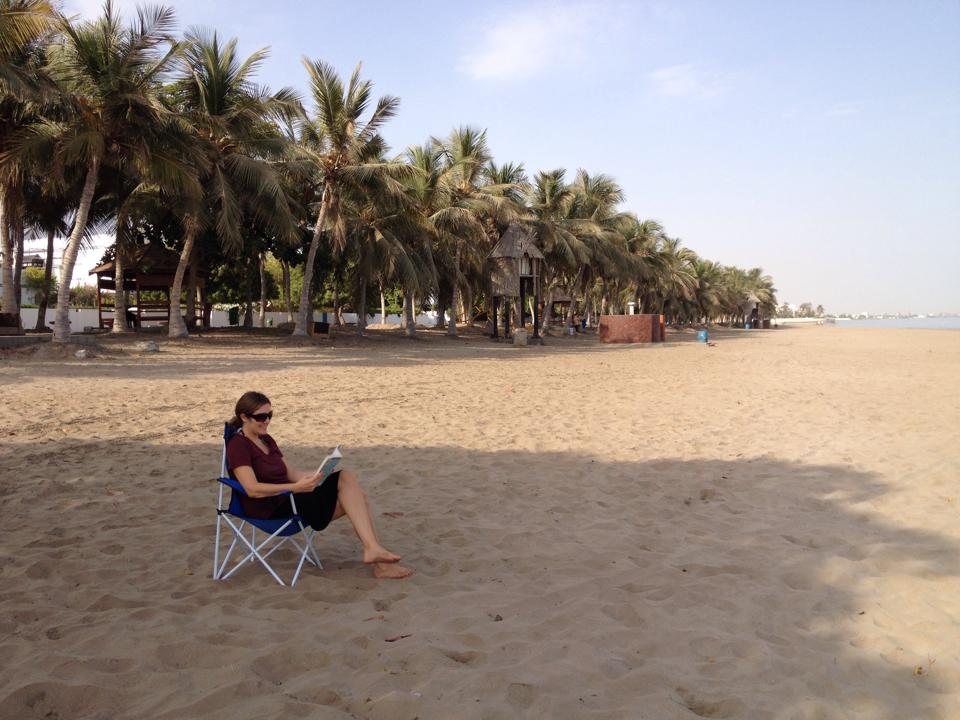 Talk about a summer of reading! It's amazing how our summer reading program traveled around the world proving that you can read and have lots of fun during vacation. You can even participate when you don't attend our school! We had photo submissions from both the northern hemisphere and southern hemisphere. Here is Mrs. Adair on a beach in Muscat, Oman where she now teaches. Oman is in the Middle East near Saudi Arabia. She wrote that it is very hot there now. Hot like a sizzling 107 F hot!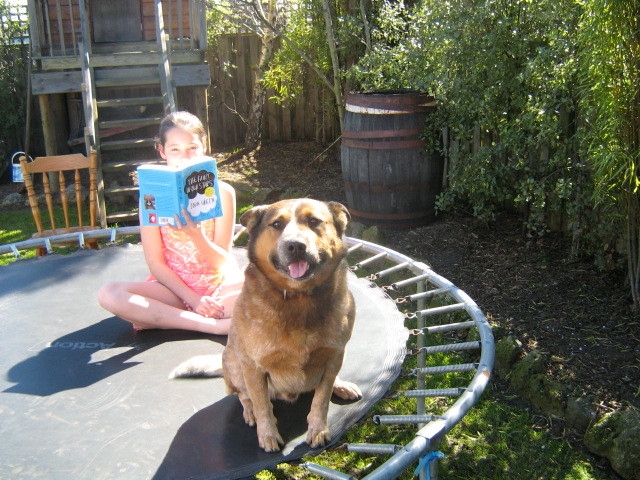 Our friend BB, who lives in Australia sent a photo with Hack, reading on their trampoline. BB and her mom AA have been a blog visitor for years! She used to have a blog of her own, but got too busy to keep it going. Now she stays up with blogging by commenting on friend's blogs.
Zoe and Max went on vacation this summer to Bellingham and the Chuckanut Drive area. They sent in these photos from the beach up north and practicing some yoga poses.
Our latest summer photos came from Mina and Penny who went on a family trip to the east coast. Penny shared a favorite book and her sister posed in front of a pink dumpster. Yes, apparently there are different companies who pick up garbage in the area they visited. Each company paints their dumpster a different color. A pink one sure does draw a lot of attention! Did you notice what Mina is reading?
Thank you to everyone who participated this summer, including my family. I was thrilled to see my husband read two books on our vacation to Alaska. My daughter loves reading on her Kindle, and my nephew is always close to a great book.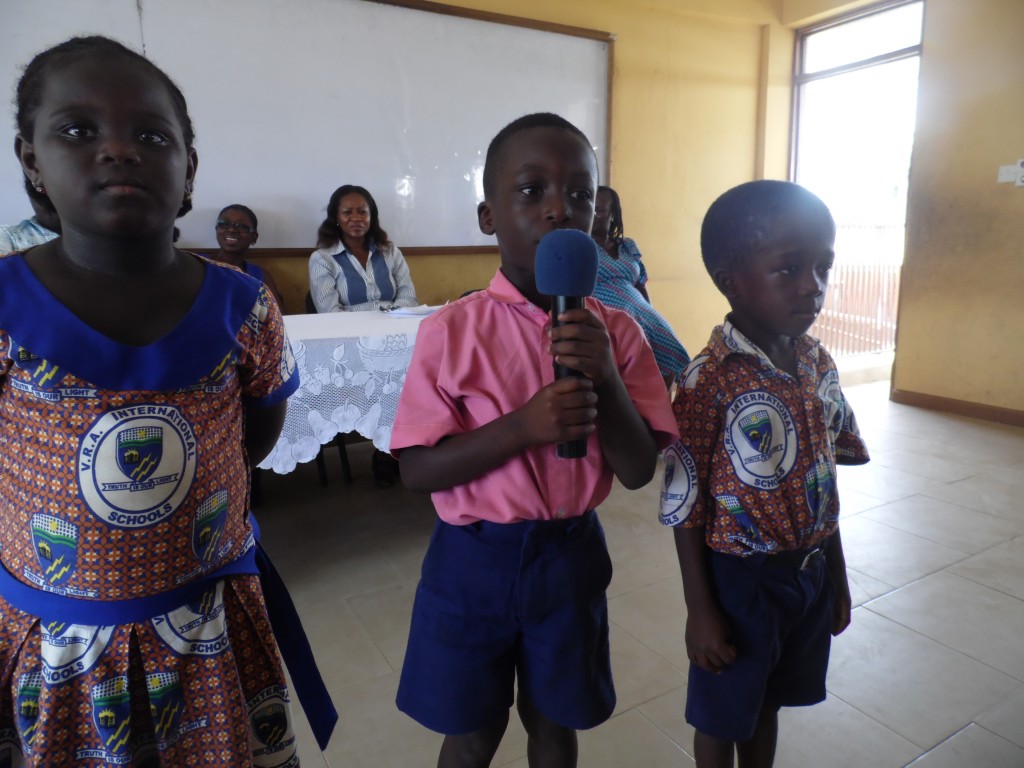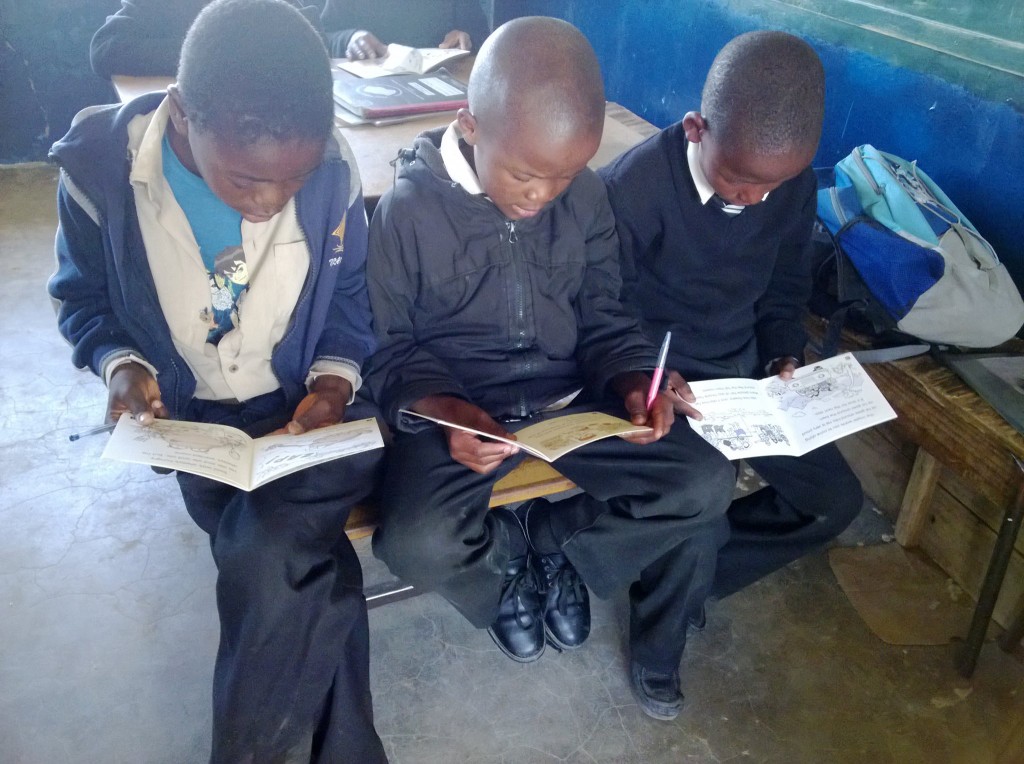 It was fabulous seeing our friends in Ghana, Lesotho and South Africa reading as well. We are all a connected village of readers and look forward to more collaborative activities in the coming year.
I hope you will stop by the library (if you attend our school) and see the new Summer Reading 2014 posters! Thank you so much for remembering our blog on your vacation and sending in your photos. It's been a fun couple of months! Stop by the blog again soon for upcoming posts about International Literacy Day and Dot Day.
Happy Reading!
Mrs. Hembree