Our students had their first introduction to Makerspaces in the Library. Makerspace in the library is all about dreaming, creating and inventing. The activities focus on  Science, Technology, Reading, Engineering, Art and Math.  Think Legos, K'Nex, Cardboard creations, origami, LED light crafts, 3D MagnaTiles. Vicki Davis @coolcatteacher on Twitter, recently published an article Essential Information on Maker Movement on her blog explaining what the Makerspace Movement is all about.   Sylvia Martinez, coauthor of Invent to Learn, also believes libraries are perfect places for makerspaces. Students can come to a safe learning environment and have the freedom to create and experiment.
This is our first year with Makerspaces in my new library, but my second year using it as a librarian. You can read more about other blog posts here, here and here. In our introductory experience, I opened stations with 3D MagnaTiles, Legos, Snap Circuits, Coding, Magformers, Ozobot Mini-robot, and plastic cups. Students listened to the story Press Here by Herve Tullet, which is such an amazing example of creativity and simplicity in early children's literature,and then they had time for Makerspace and check out time. Here are some images from the week.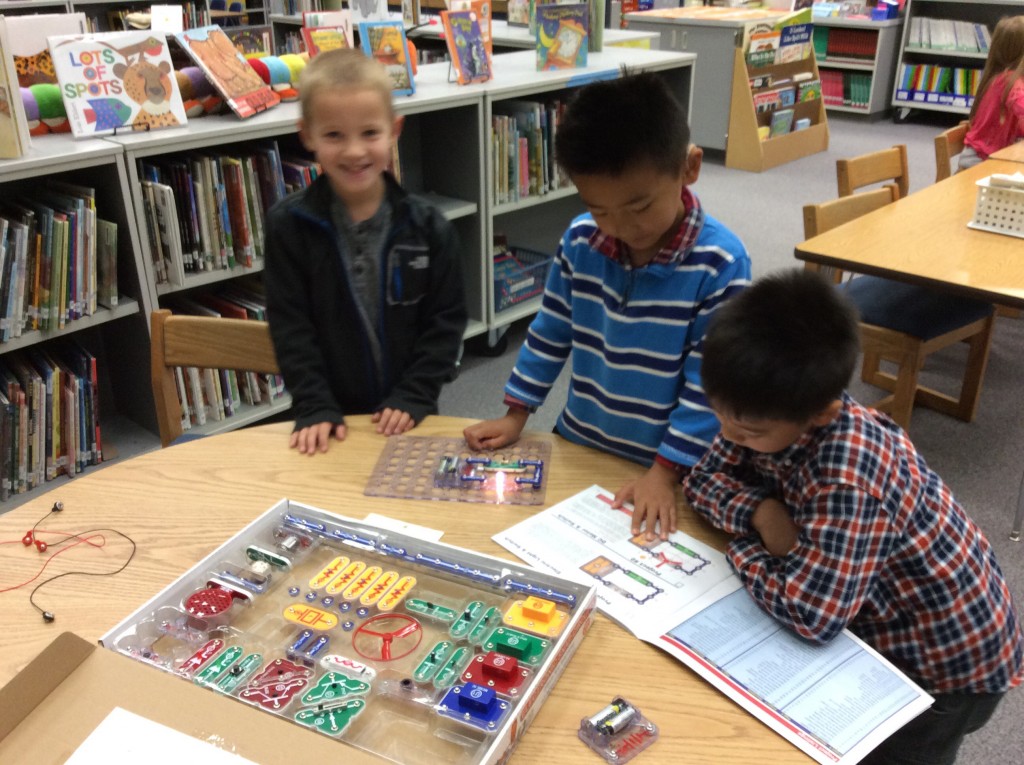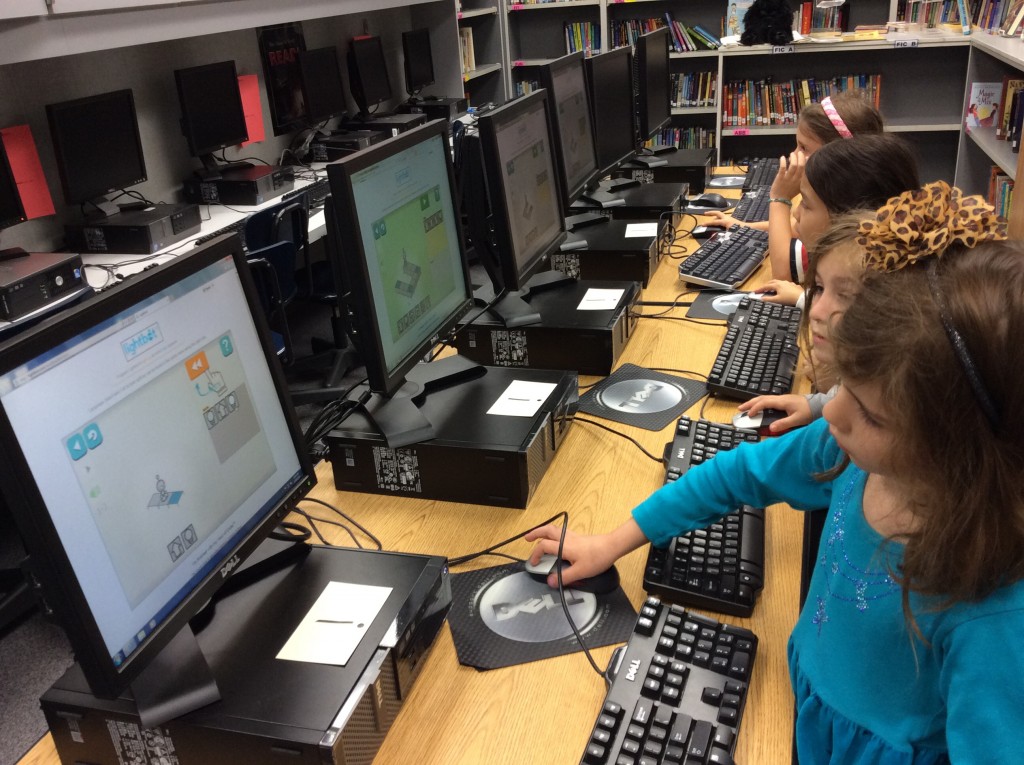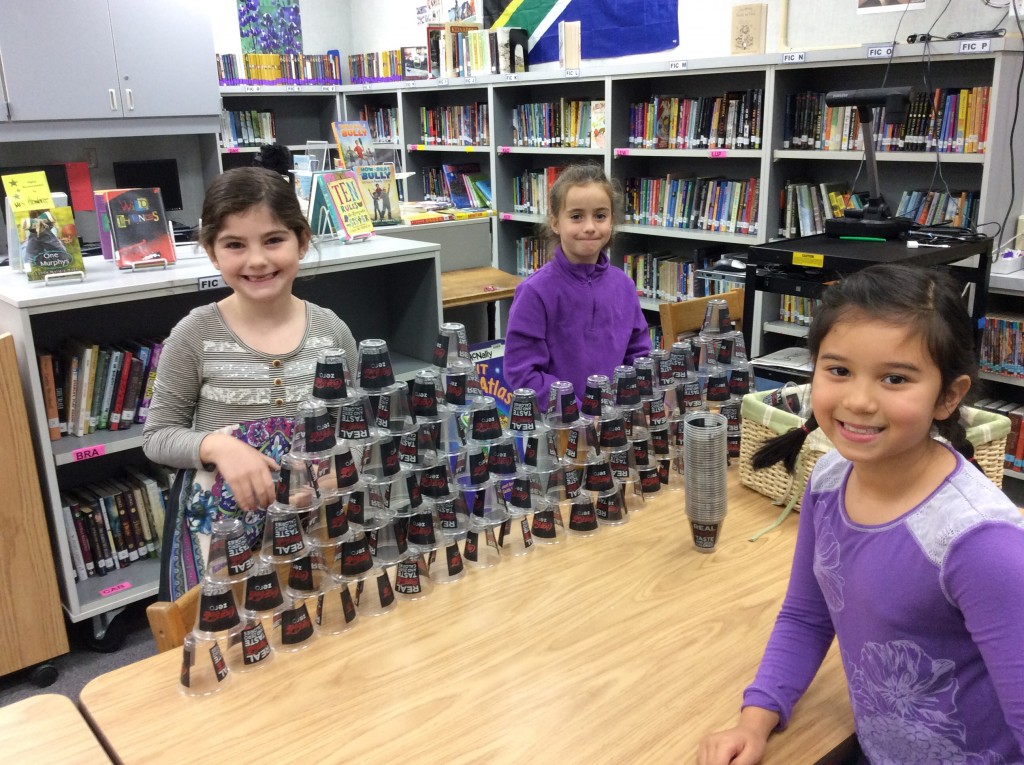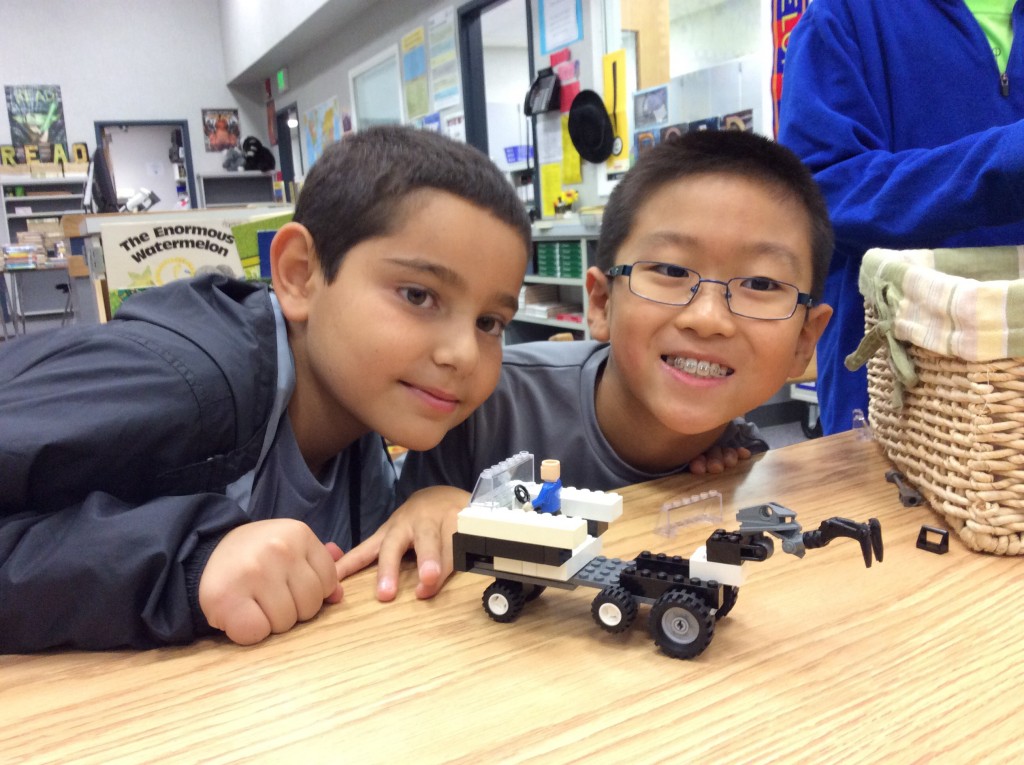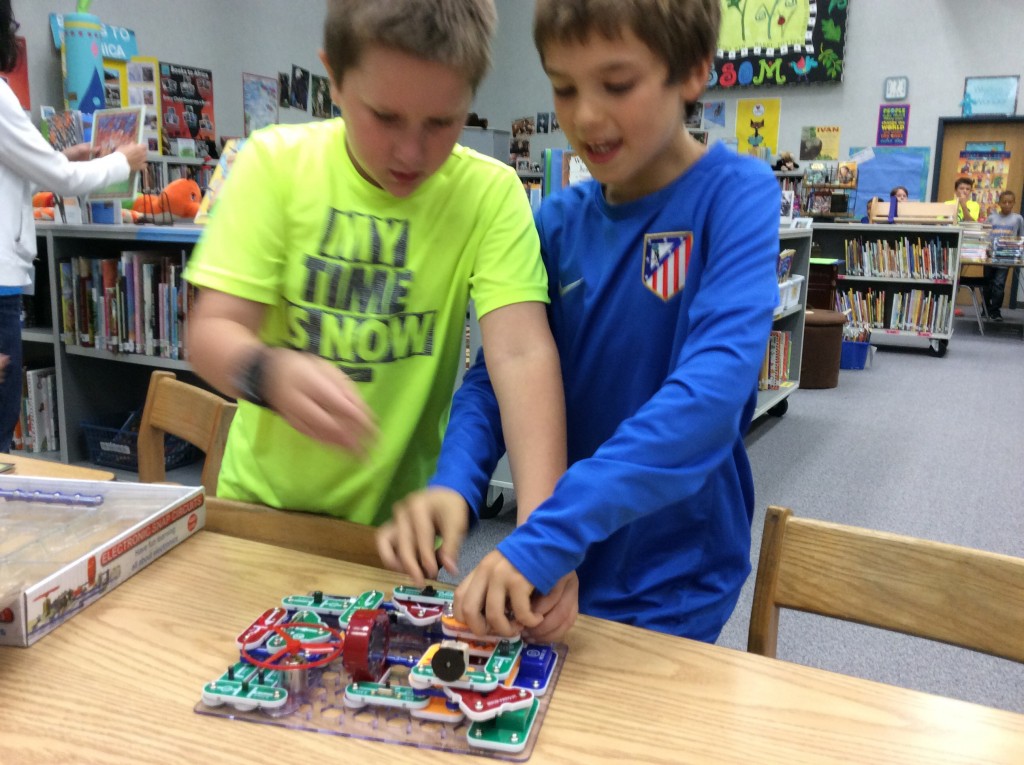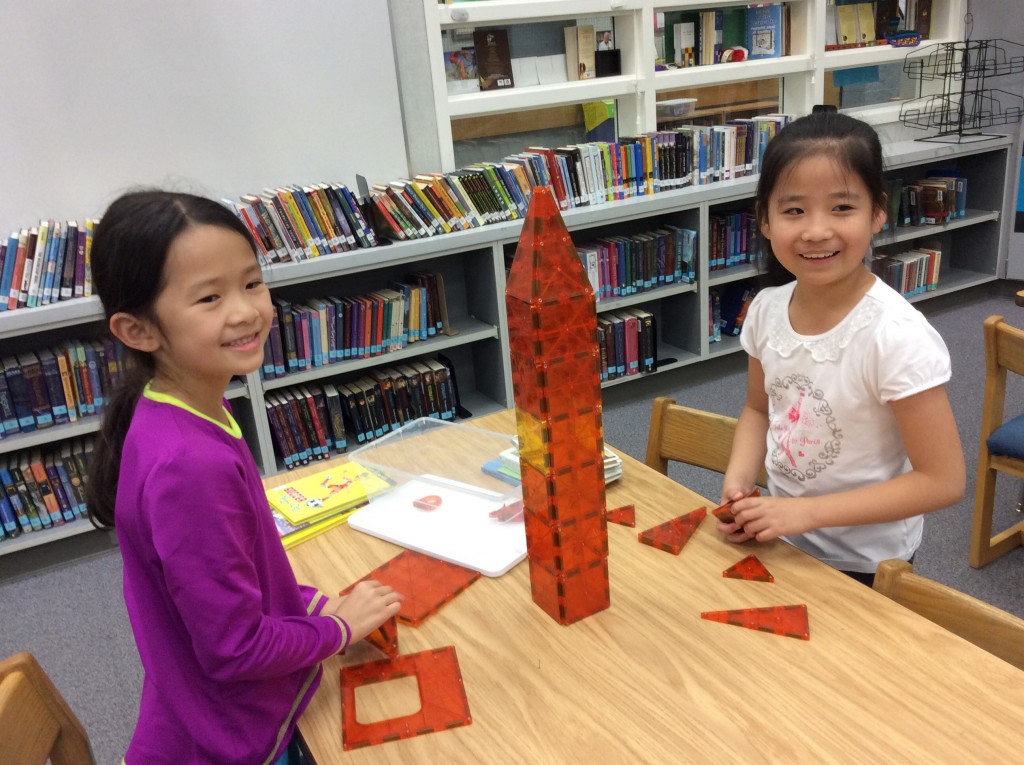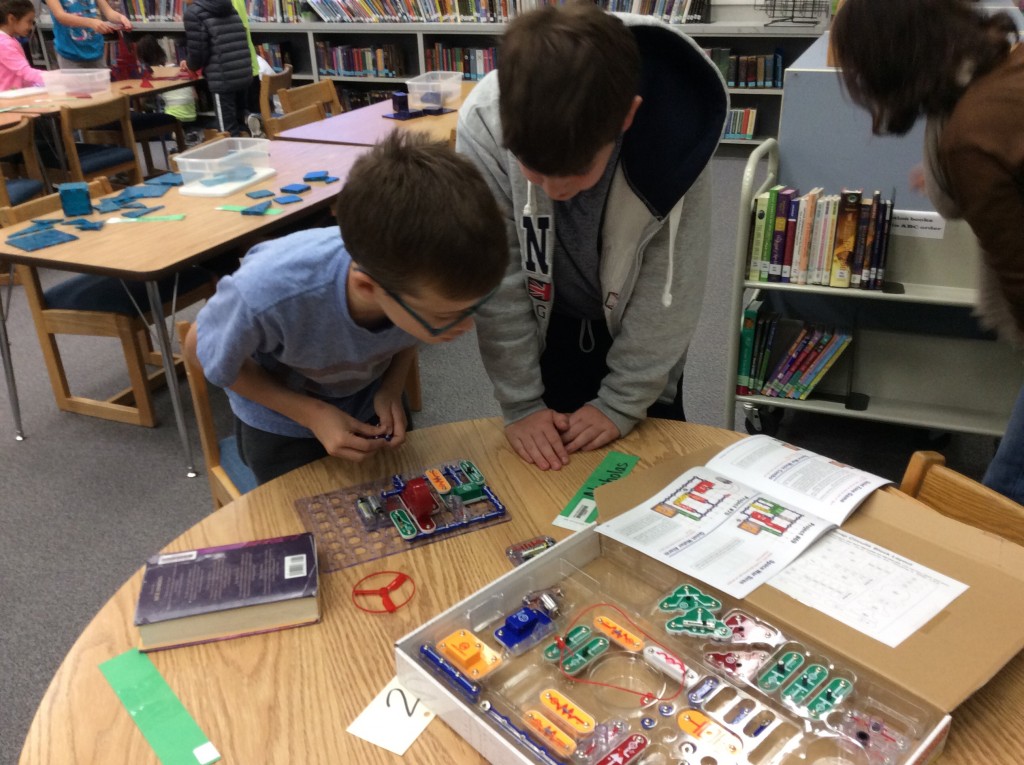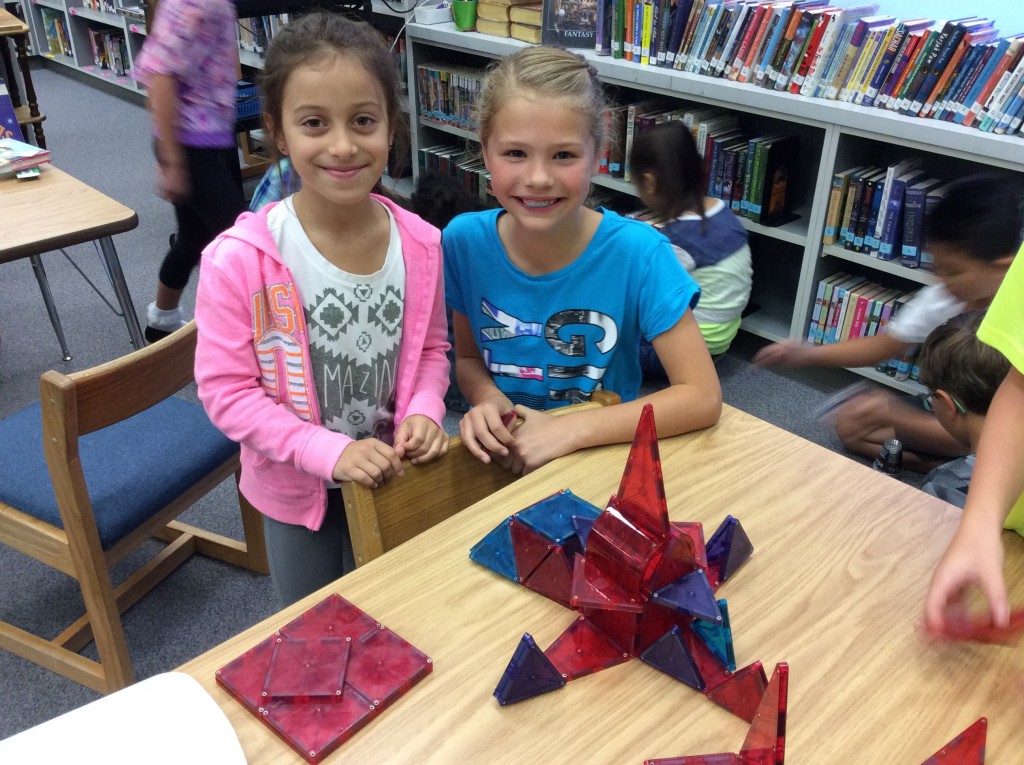 Judging from the enthusiasm of the students all week, Makerspaces will be a fun learning addition to our library curriculum.