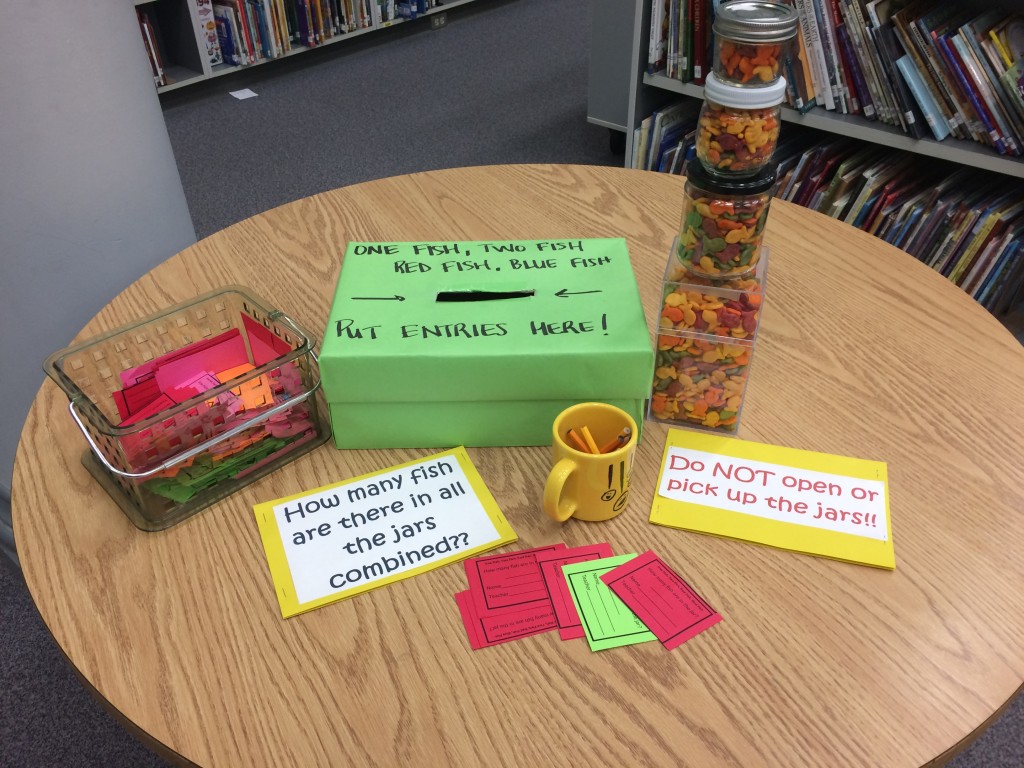 To celebrate Dr. Seuss' birthday this year, I added a 'fishy' guessing game. I found this marvelous box and directions in a closet in my library. Thanks Ms. Metcalf for leaving this game for us to use!
I re-purposed some containers of various sizes and filled them with fish crackers. Then I made up some simple entry forms, ran them off on bright paper and we were off and running on a simple center for any student to use. We only had two rules:
1 – Only one entry per person
2 – The person that guesses the closest to the actual number WITHOUT GOING OVER will win.
It was fun listening to conversations at the table about how many fish there were. Some students were absolutely certain that they had the perfect method for guessing the right number. We had a wide range of guesses from 1 to 1,000,000 which goes to show that practicing math estimation is a good thing to do!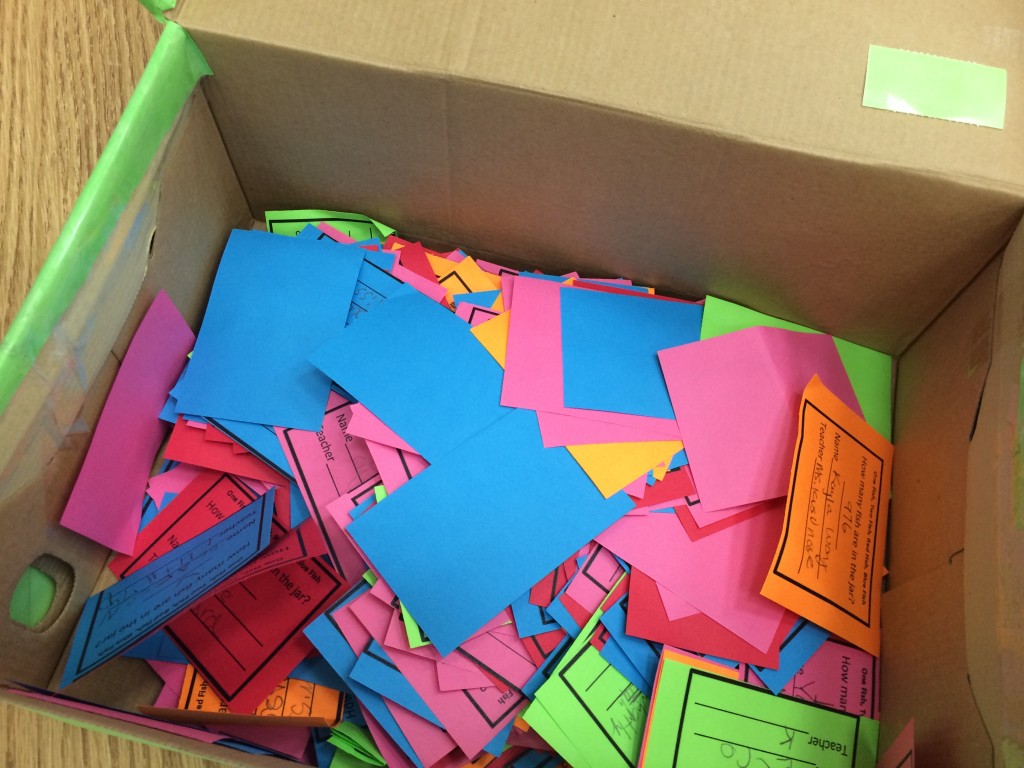 We had hundreds of entries as you can see here inside the box! It took quite awhile to sort through all the entries to find two winners – one for grades K-2 and one for grades 3-5.
The actual number of fish crackers in the box (yes I counted them) was …..
989
We have two winners! In the K-2 group, one boy guessed 955 and he was the closest without going over.
In the 3-5 group, one girl guessed 987! She was only 2 fish crackers from guessing the exact number!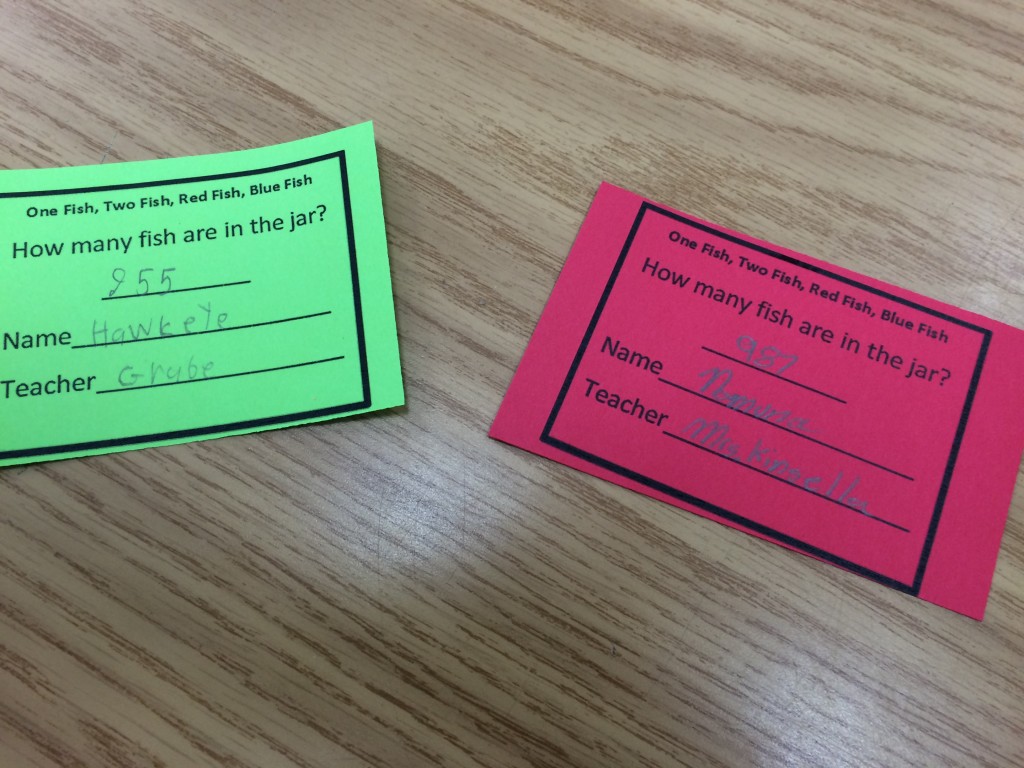 Both students will earn a prize of a fresh package of fish crackers and a brand new book!
Now I wonder how I will change this for next year! Anyone have any suggestions?