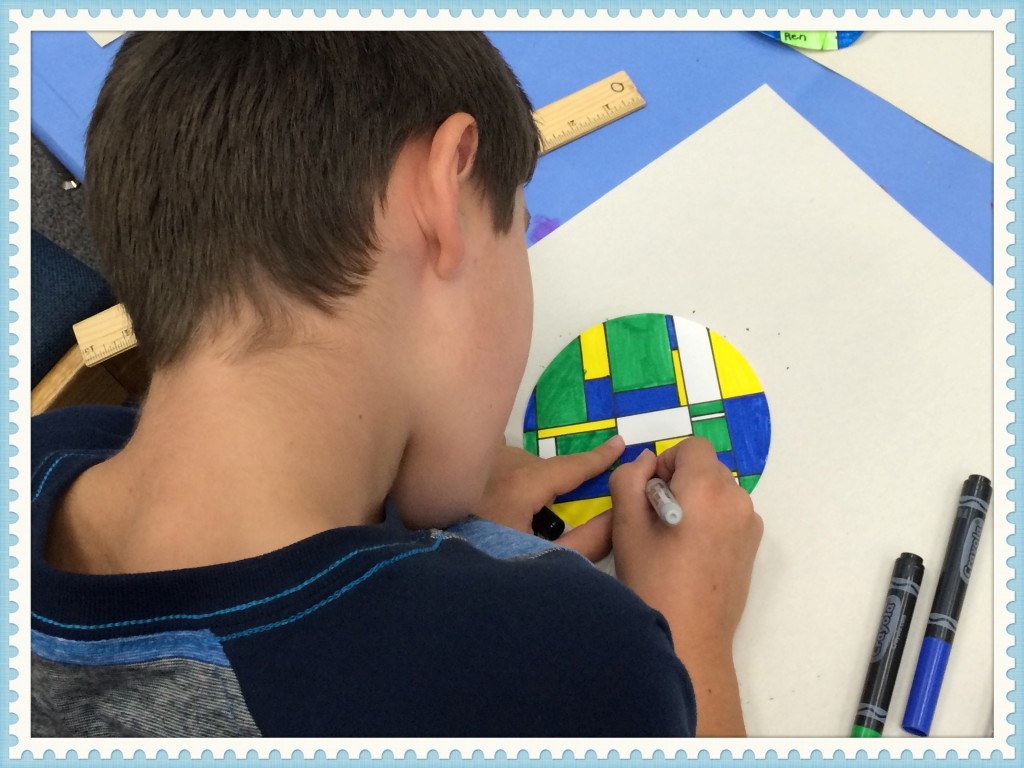 We made our Dot Art Mark last week in grades K-5 to celebrate #dotday15! During International Dot Day or week, children all over the world read the book The Dot by Peter H. Reynolds and celebrated what makes them unique and creative. Over a million children in countries around the globe took part in this fun reading activity. Many of our blogging buddies participated around the country and in other nations including Mrs. Camp in Texas, Mrs. Monaghan in Middleham, England, and Mrs. Moore in Michigan.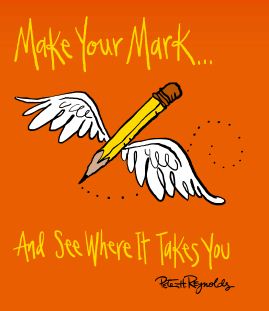 In library class we read The Dot and then the students in each grade learned about a different artist. After the mini-lesson, the students imitated that style of art to create their own awesome dot.
We also had a special guest Ms. Bower from New Zealand visit our library during Dot Week. Ms.Bower has met Peter H. Reynolds many times and enjoyed reading The Dot to some classes with her Kiwi accent!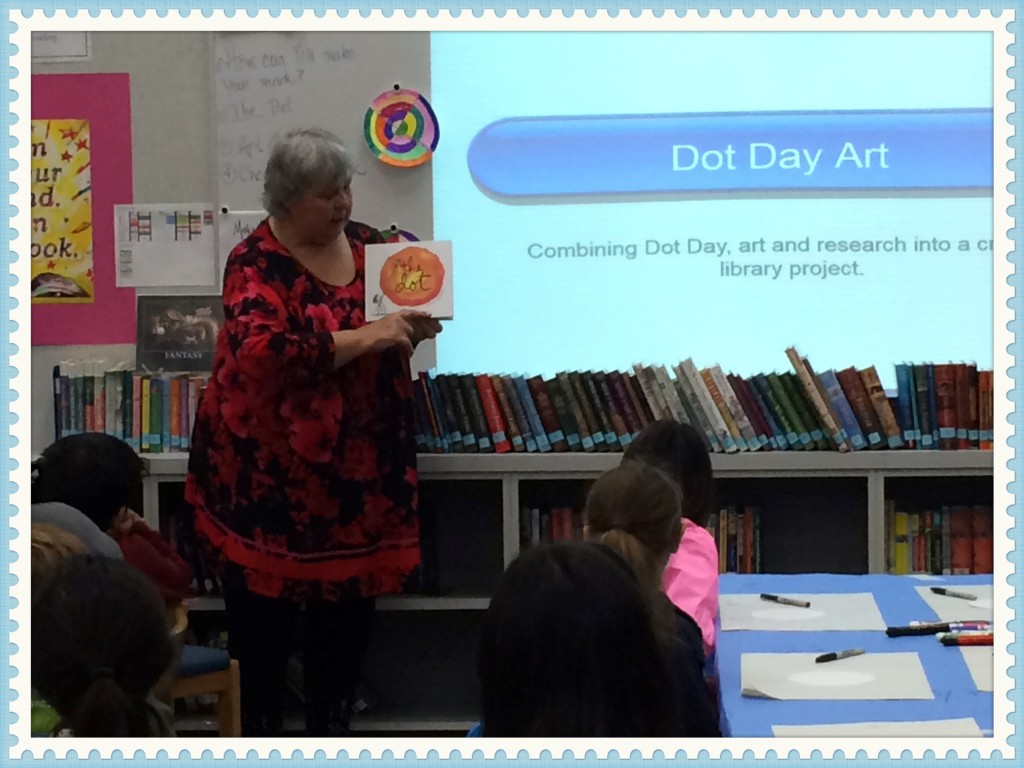 This week in class, the first graders will be viewing the dots made by the students in our partner library in Texas. Mrs. Camp, the librarian at Benfer Elementary, and I have been collaborating on various activities in recent years, but this is the first time we have shared Bobcat Dot Day art! Since I moved schools, we are now both Bobcats. It will be fun learning how to make quality comments on their blog. They even learned The Dot song by Emily Arrows and Peter H. Reynolds.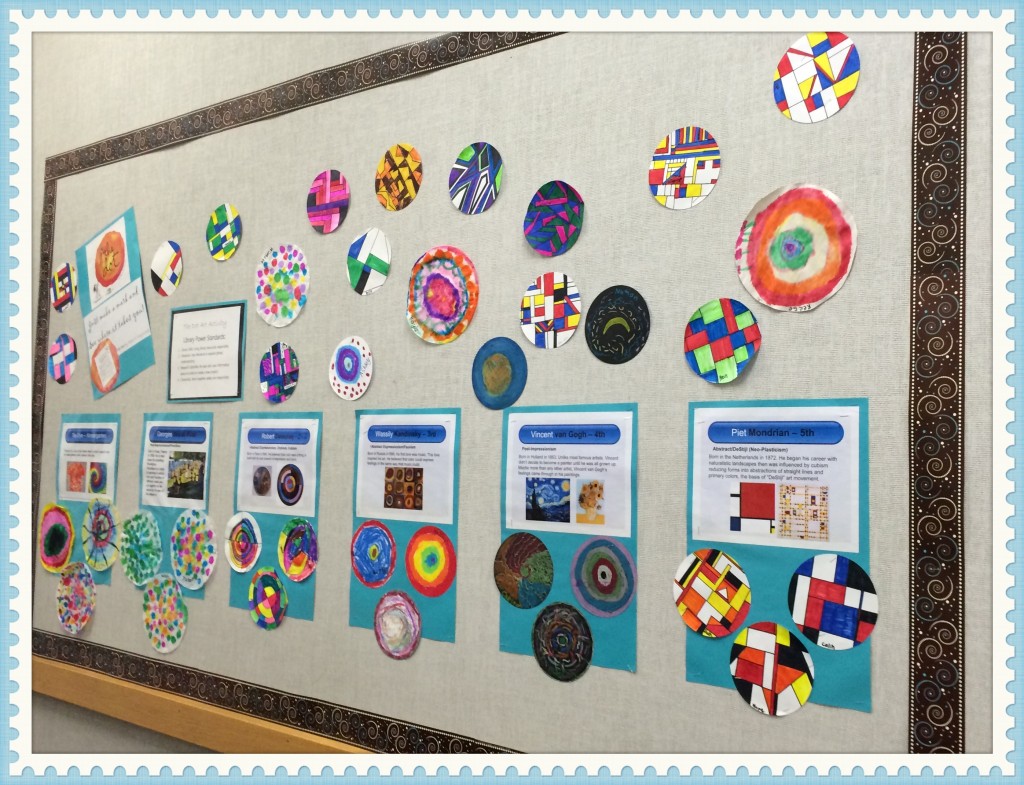 Still wondering about that book? Watch Peter H. Reynolds read his book on this video.
We are all so talented in ways we don't even realize. Let me know in a comment how you are special, creative and talented. How are YOU making your mark on the world today?