I love creativity! To me, creativity is the inside shining out. When students are creative, we see a different side to them that may not come out during everyday classroom assignments. Recently one girl and her actor  demonstrated their creativity in their quarterly class book report.
Students can chose how they want to report out on the book they read. In this case this student decided to make a live action book trailer with a few of her friends. When I saw it, I immediately asked all parents if I could publish the book trailer. It's creative and fun. It's a fabulous advertisement for Aphrodite and the Diva by Joan Holub and Suzanne Williams. The book trailer will convince some students to read this book.

After I published the trailer, I tweeted out the link and look who responded!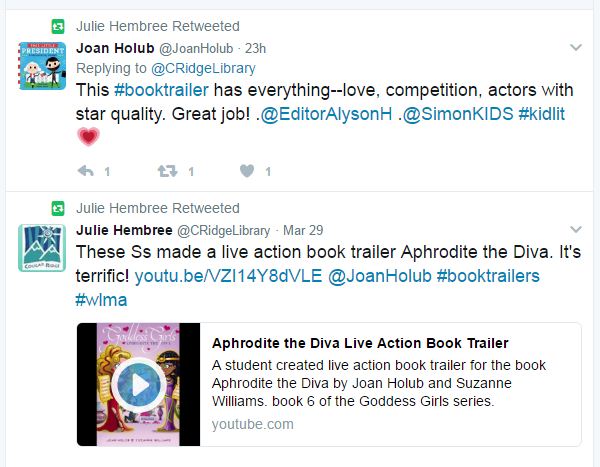 This just goes to show that students can have their voice heard with really positive results.