What gets you excited about your day?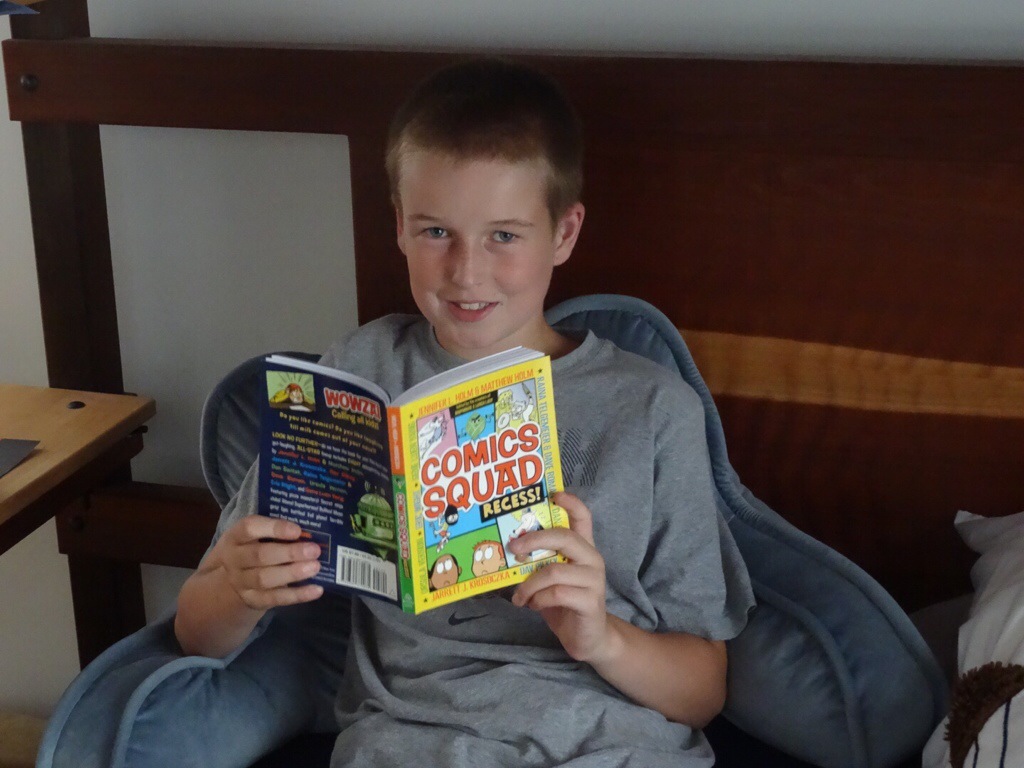 For my nephew it's baseball with a healthy dose of reading (and maybe a couple computer games). He is a diehard Yankees fan as you can see from his room decor. Everything is Yankees from tip to stern.
My favorite part of his room are the stacks of books. I wish I had taken more pictures, but trust me. He loves to read and his shelves prove it. We are DEFINITELY related! Like a true reader, the books closest to his bed are the important ones. The sports books by Tim Green, Mike Lupica, and Dan Gutman. Florida adventures by Carl Hiaasen. Then there are the top tier books- Wonder and The One and Only Ivan. These are the ones that will stay in his room, or at least that's my prediction.
 Now he has a copy of Comics Squad. It never even made it downstairs to get read. Nope! It was consumed in one night. Right there in my nephew's personal Yankee Stadium.
Now, where will it go on the pile?
PS. I have another sport book to suggest. If you like baseball, look for Screaming at the Ump by Audrey Vernick. This middle grade novel puts a twist on the typical baseball story by looking through the lens of a 12 year old and umpire camp. Cool sports story and well paced.