When it comes to having Rock Star status in the library, Mo Willems is at the top of the charts. This spring when all the library books came back for a summer vacation rest, we were surprised to see exactly how many copies of his books we actually have. Why? They are always checked out. I could have 50 copies of his books and still not have enough to keep readers happy.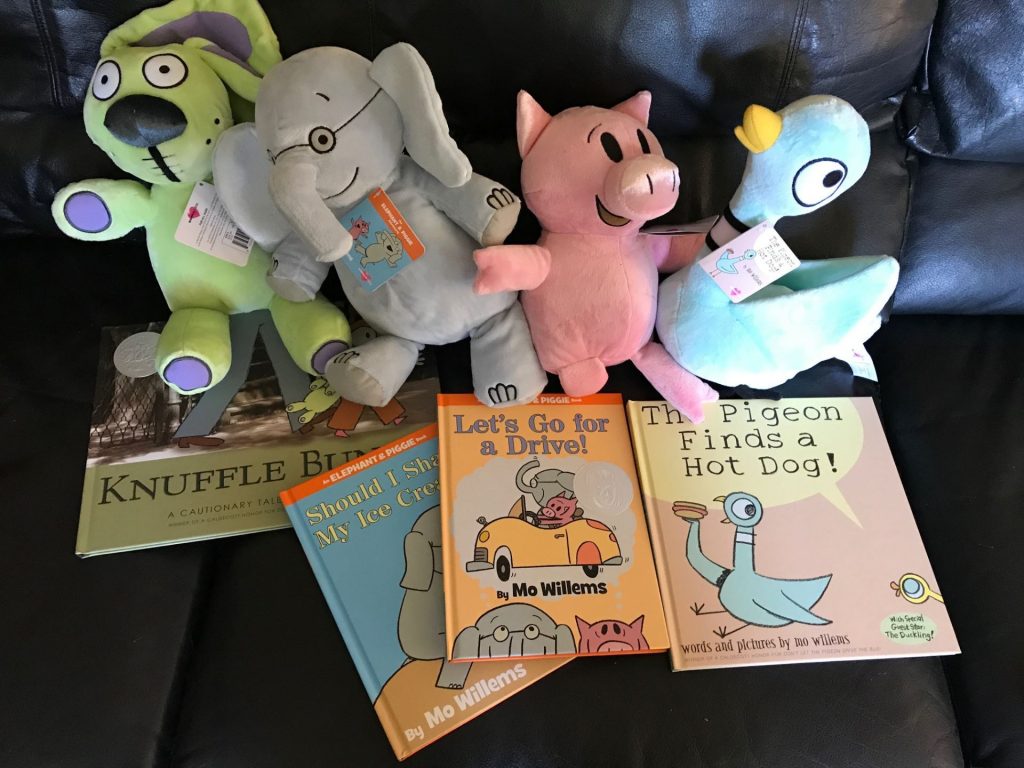 So when I heard about the Mo Willems book and plush character sale at Kohl's stores, there was no question what I would be doing at 8am on a Saturday morning! Now I have what I need to make four more Backpack Buddies for the library! I also bought a couple extras to take with me to South Africa this summer. We are all set to have some Mo reading Fun!
If you would to learn more about the Backpack Buddies we have in the library, check out this post.