Have you ever been to the movies and watched the previews for upcoming attractions? If you are like me, you have seen lots and lots of them!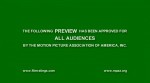 Those previews for movies got me thinking. What if we took that same idea and applied it to books? We could have previews for awesome books in the library! And…..what if instead of me making them like the one I made for The One and Only Ivan, the STUDENTS made them? How awesome would that be?
That's how our original book trailer project got started! After the 4th grade students saw the "Ivan" trailer, they asked if they could make one too! A new technology and literacy project was born.
To get us started, we watched some other book trailers in our 4th grade library classes to get ideas on the website. Then we watched some book trailers that I made. The One and Only Ivan trailer is the one that Katherine Applegate saw and asked to come to our school and meet us! You can see them here on my book trailer page on our blog.
There's lots more information with photos of our project, on our Kid Lit Movies post. Our students use either Windows MovieMaker or Photostory3 to create their book trailers because they are supported programs in our district.
 Tonight on the Titanic
by Mary Pope Osborne
Anno's Magic Seeds
by Mitsumasa Anno
Good Morning, Gorillas
by Mary Pope Osborne
<
Owl Moon
by Jane Yolen
The Return of the Indian
by Lynne Reid Banks
Tale of Despereaux
by Kate DiCamillo
Mummies in the Morning
by Mary Pope Osborne
Diary of a Wimpy Kid: Cabin Fever
Jeff Kinney
The Fire Within
by Chris D' Lacey
Long Shot
by Mike Lupica
Bound for Oregon
by Jean Van Leeuwen
Big Nate Strikes Again
by Lincoln Peirce
Stone Fox
by John Reynolds Gardiner
  39 Clues: Maze of Bones
by Rick Riordan
Civil War on Sunday
by Mary Pope Osborne
 

Bases Loaded
by Mike Knudson
Ivy & Bean: Break the Fossil Record
by Annie Barrows
Paintball Invasion
by Jake Maddox
Trailers from 2015 (grade 4)
made with Photostory3
11 Birthdays
by Wendy Mass
Junie B. Jones and Some Sneaky Peeky Spying
by Barbara Park
Elephants Cannot Dance
by Mo Willems
Inside Out and Back Again
by Thanhha Lai
11 Birthdays
by Wendy Mass
I Survived the Nazi Invasion of 1945
by Lauren Tarshis
I Survived the Shark Attacks of 1916
by Lauren Tarshis
Storybook of Legends (Ever After High series)
By Shannon Hale
Noodle (Puppy Place series)
by Ellen Miles
Zombie Chasers
by John Kloepfer
The Secret Zoo
by Bryan Chich
Hatchet
by Gary Paulsen
The Tail of Emily Windsnap
by Liz Kessler
 Emily Windsnap and the Siren's Secret
by Liz Kessler
Diary of a Wimpy Kid: The Third Wheel
by Jeff Kinney
 Diary of a Wimpy Kid
by Jeff Kinney