This post is the third in a series about my experience while teaching and traveling this summer in South Africa. The first post can be found here, and second post here. It is also cross-posted on my Books to Africa blog.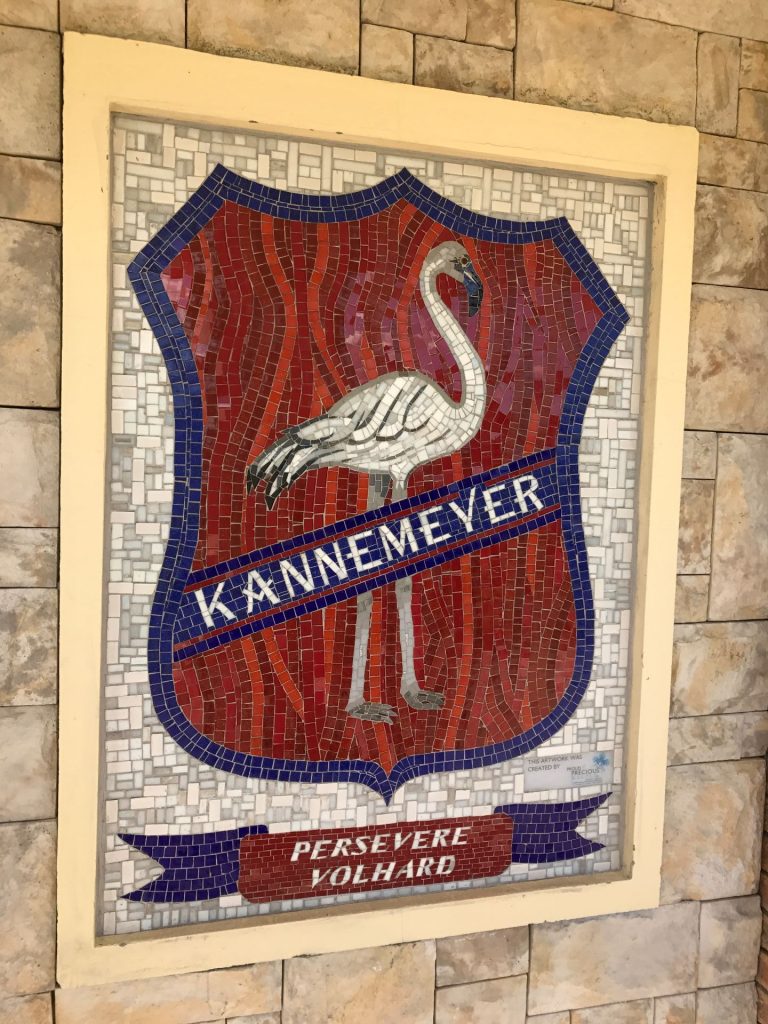 Half of my trip to South Africa this time was spent in Grassy Park, a suburb community of Cape Town. I spent two weeks at Kannemeyer Primary School volunteering with teachers, students and the school librarian with the organization Volunteering Solutions and SASTS Working Solutions. I demonstrated some different ways to share literature with students and got quickly known by the students as the "Pigeon Lady" because I had my pigeon puppet with me for most lessons.
I observed teachers using techniques we use here in the US in the lower grades. Children were engaged in their learning and eager to raise their hands and share what they knew. The classes were very interactive and unlike others I'd observed in the different schools where students had to sit quietly and copy words off the board.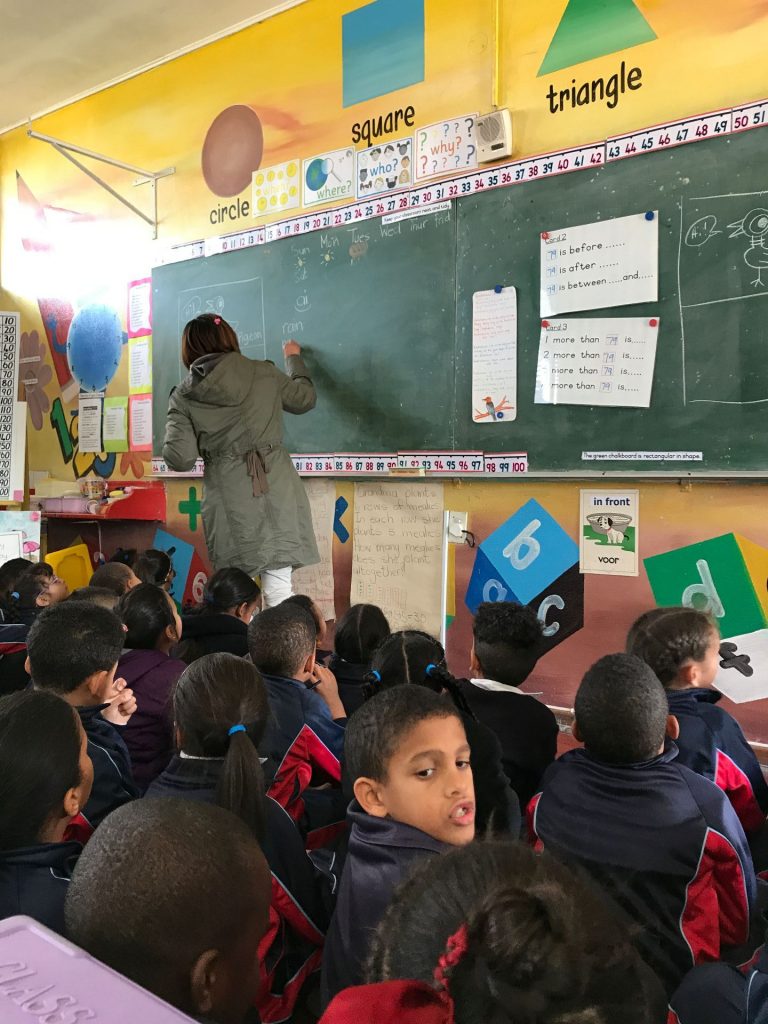 During one lesson in the 2nd grade class, the children were reading a story in Afrikaans. As I listened, I suddenly realized that this story seemed familiar. The children were reading The Three Little Pigs in Afrikaans!
While I was there everyone painted a rock to be placed in the Inspiration Pathway. Headmaster Mr. Samodien and Deputy Headmaster Mrs. Ross work hard to create a school with a positive culture where children want to come to learn.  The rocks were placed in an area with seats and trees where the children could sit quietly if they needed a moment alone.
There are signs around the grounds with positive messages and colorful play areas. Most of the classrooms have gorgeously painted murals.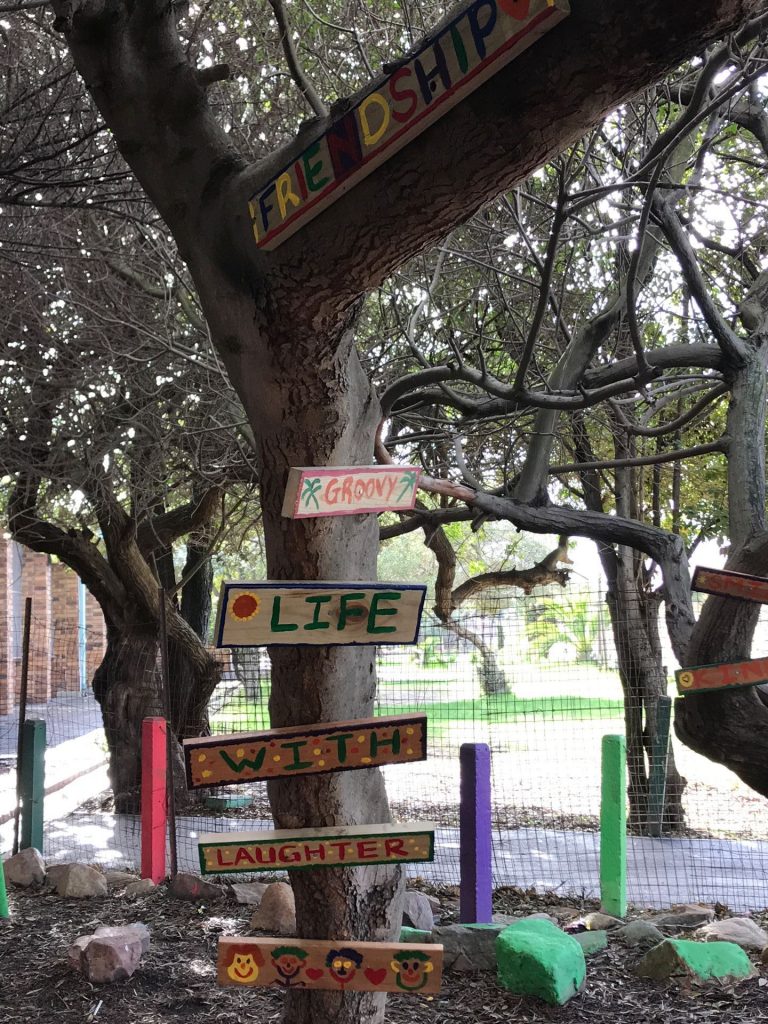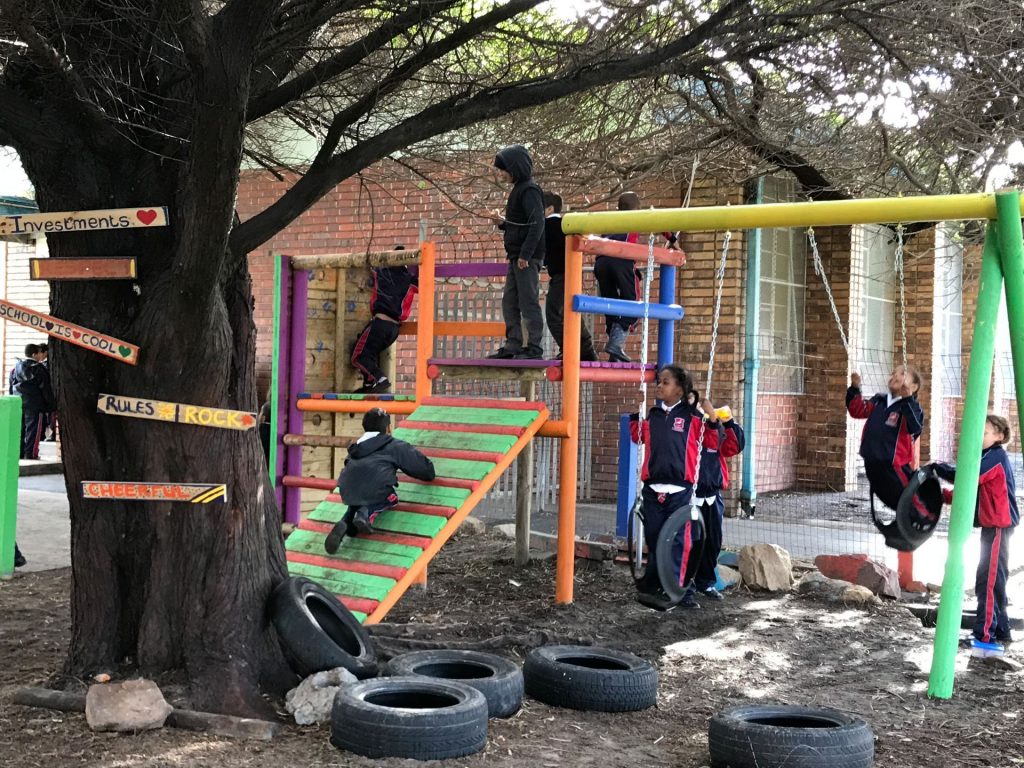 He also strongly believes in the importance of having a school wide reading culture. Just the fact that the school even has a library is a huge indicator of the commitment the administration has in ensuring that their students get the best possible opportunities despite the huge financial constraints they face.
I loved helping Mrs. Willemse in the library. She quickly put me to work  sorting through and re-organizing the fiction section so students could more readily find books to read.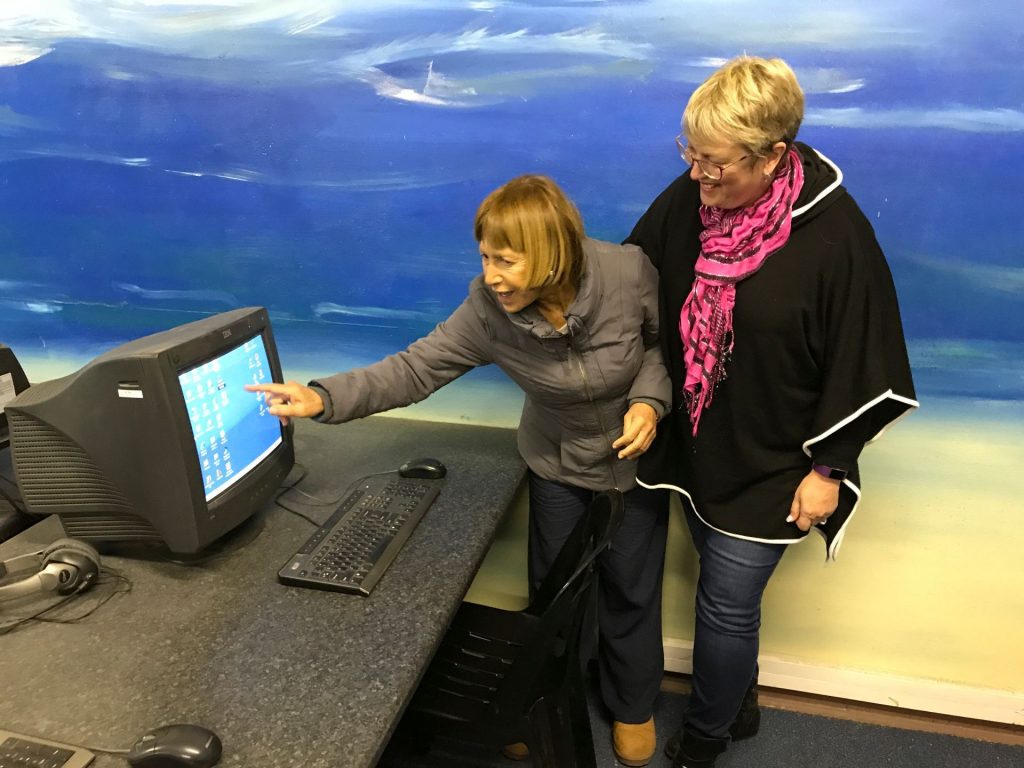 ​I spent one day in the computer lab with the Tech teacher Mrs. Beukes. At the surface level it was terrific seeing that the school had a computer lab, white board and projector. Yet the reality is that the CPUs were running Windows XP and barely able to withstand the daily use from running even the most basic of programs. The teacher and technician used all of their combined skills to keep the computers functioning. The result was that sometimes when students  came to the lab to work on a project were more often frustrated by the experience than learning.
Technology is a complicated arena in underfunded government schools. I had many conversations with different teachers around South Africa about this subject. The biggest factors are lack of funding, old equipment, and poor or expensive internet connections. I saw multiple schools where computers were donated, but the continued support was not. Without a qualified technician to keep the equipment working and a budget to make sure this happens, computer labs don't last long. I hope that soon they will find a benefactor who will donate some new or almost new computers to the school.

On my last afternoon at Kannemeyer, I met with Mr. Samodien and Mrs. Ross where we talked about the future of Kannemeyer. We discussed ways to deepen the reading culture at the school. Many of their students do not come from homes where reading has been nurtured at a family level. As a result, school is the first experience children have had with literacy and reading. I encouraged them to keep up the great work they are doing.
After our conversation, I am happy to announce that our Books to Africa program has added Kannemeyer to our Books to Africa  partnership. We also hope to be able to Skype together in the future and build a partnership between our schools. I left Kannemeyer with some new novels to read aloud to classes and some favorite pictures books and one very popular Pigeon puppet.  I am also hopeful about how we can work together in the future.
​