I just returned from a month long trip to South Africa as both a volunteer teacher and visitor to our partner schools in my Books to Africa partnership. I generally write about this program on a separate Books to Africa Partnership blog. http://bookstoafrica.weebly.com
However, today I started a new blog series about my thoughts about this trip. Words like amazing and heartfelt can describe my experience, but they don't even begin to capture the depth of what I went through. Instead I decided to share through the lens of the people who made my trip meaningful. This post is also published here.
Words are usually my friend, but I'm finding it difficult to write down my thoughts about my trip to South Africa. As I was thinking about how to write about this experience, I realized what made this trip so amazing  was about the people I encountered along the way.  I have decided to share my trip through a series of blog posts about the people who made my trip memorable.
​The people I met all share a common trait. They care. This simple act of caring is having a longstanding impact on many people.. That may not sound so profound, but the reality is huge. By talking to parents, volunteers, teachers and students, I witnessed first hand the difficulties they face everyday. Huge class sizes, lack of resources, old computers, no internet, no paper or pens, and hunger are daily problems. Yet, in the schools and places I visited, I saw multitudes of people who care and by doing so are making a difference in the future of their country. They are the future of South Africa.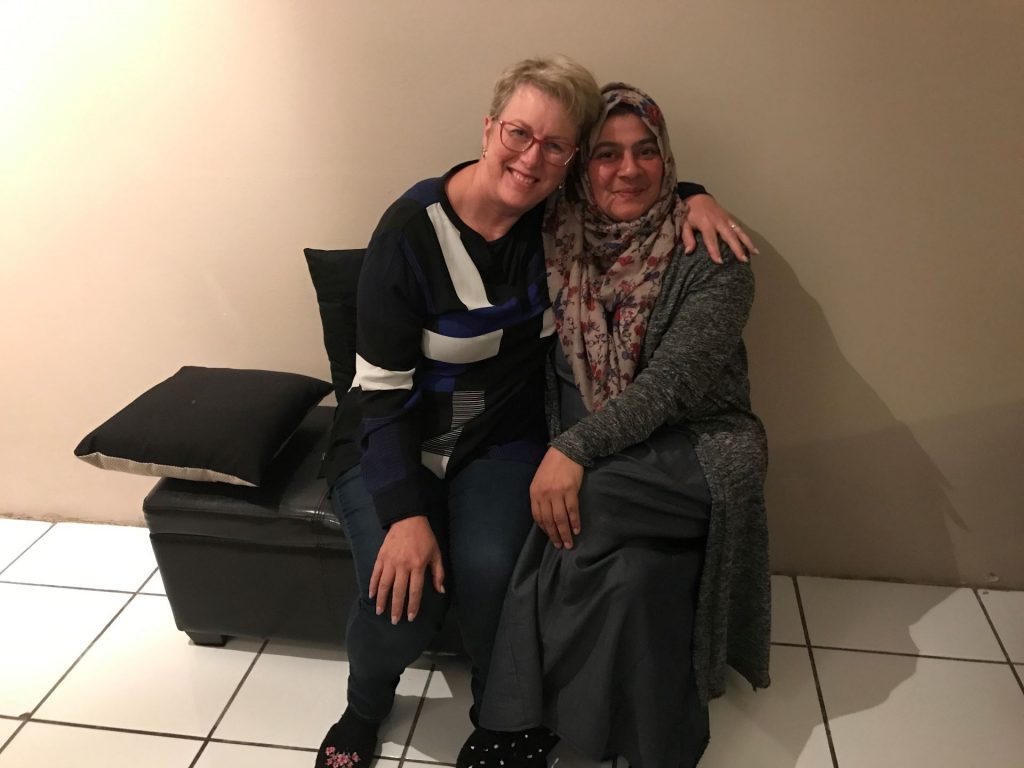 ​
​Faaidah and Mahavia 
​Faaidah and Mahavia opened their home to me and 13 other volunteers while I stayed in Cape Town. Their belief that it's important to give back to others drives them to give people opportunities to help in their community. Our conversations filled in the gaps of knowledge I had about the history of Cape Town during the apartheid years where thousands of people were displaced from their homes and forcibly moved to new areas.
She made sure we experienced the joys of a sunset on top of Signal Hill and see the colorful huts at Murzenburg Beach.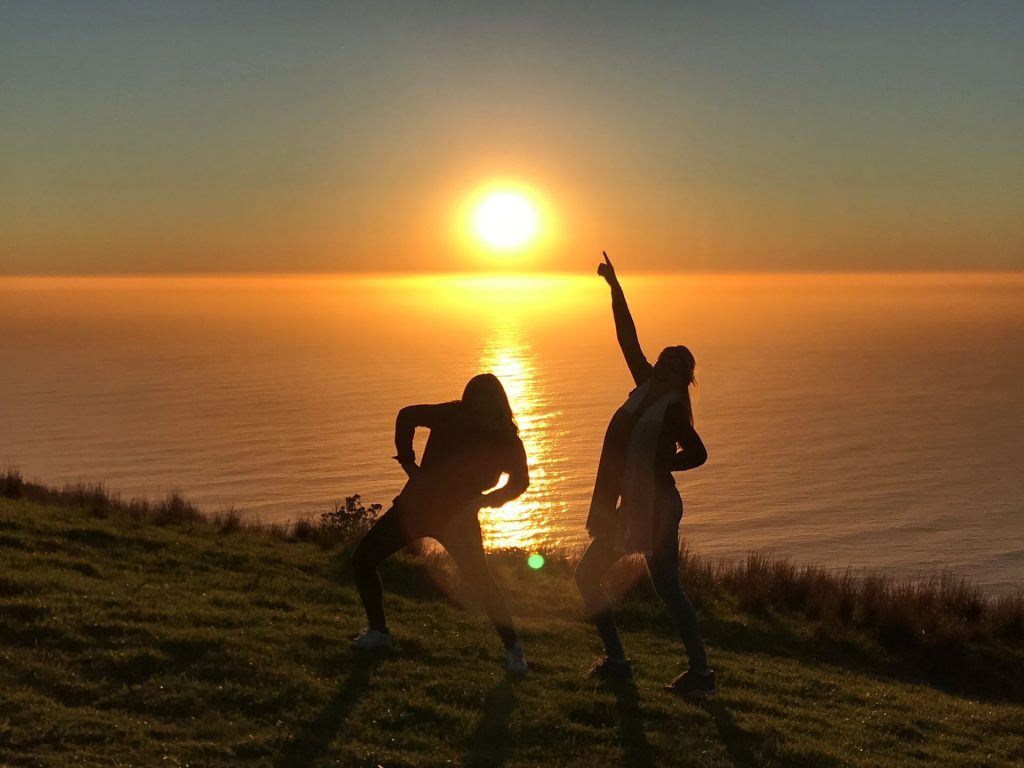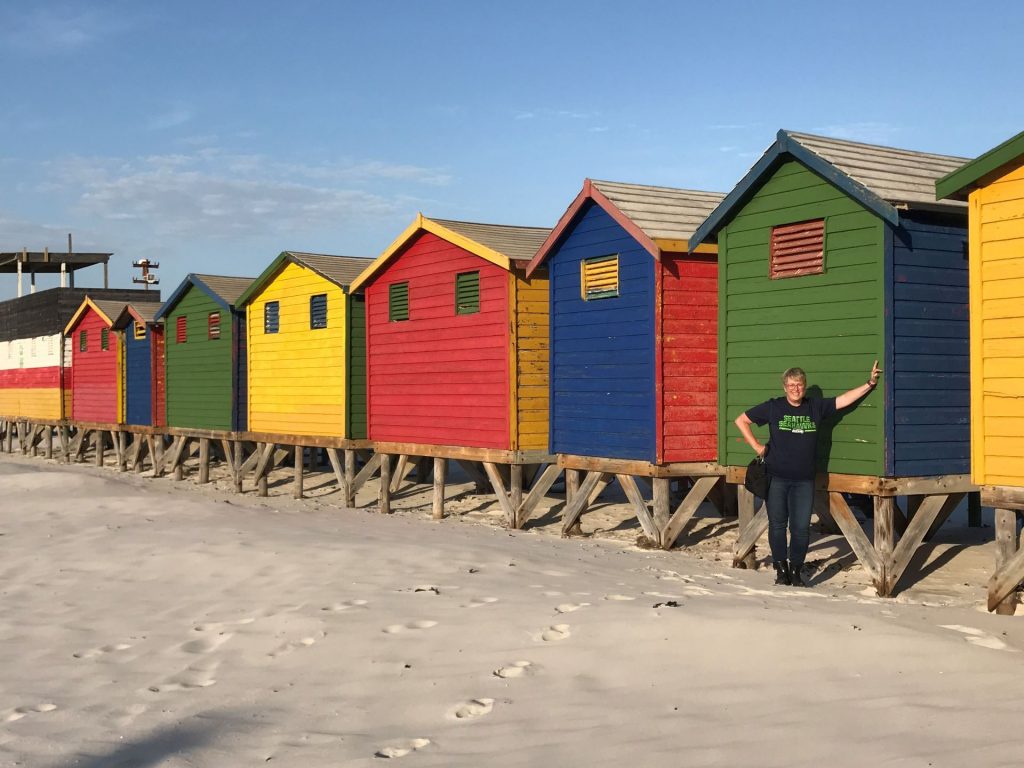 She urged us to visit Robben Island to understand about the history of Nelson Mandela's life. We learned about the politics of the Cape Town region and the complexities of racism that still exist in both of our countries.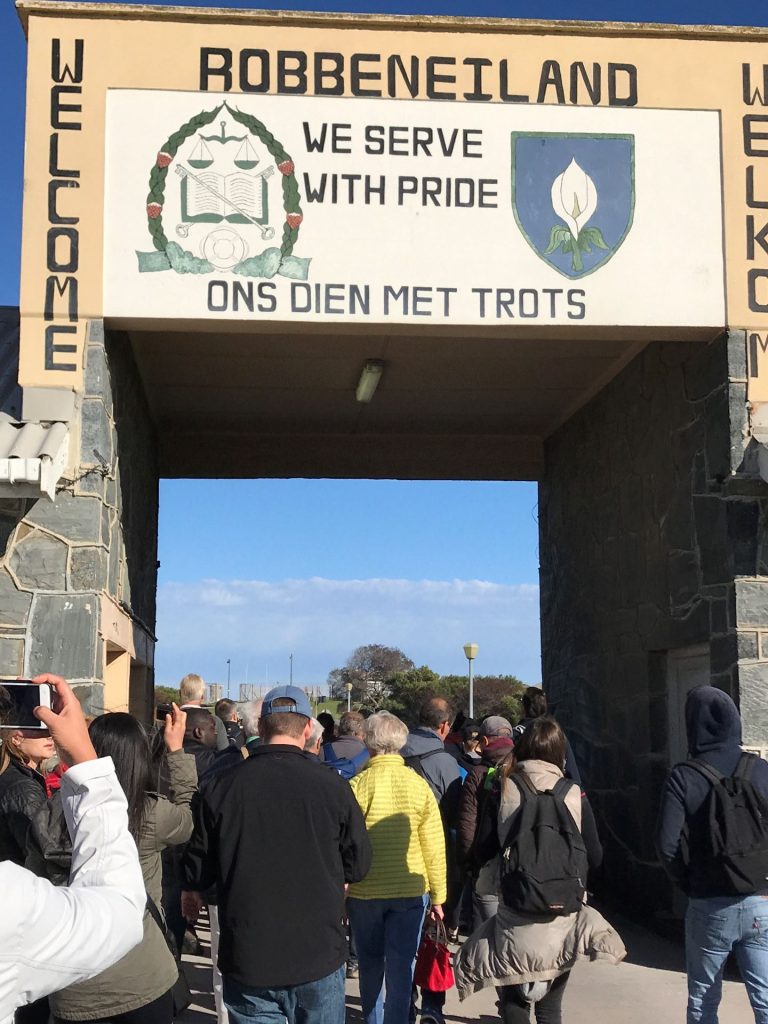 They took another volunteer and I to one of the squatter camps where we passed out pens, books and other materials to children living there.  Children pushed and shoved to make sure they could get something and were disappointed when we ran out of supplies. I spent the rest of the day contemplating the reality of this living situation and wondering how it could change. Obviously if there was an easy solution to get families out of squalid living conditions, it would have already been accomplished. I was saddened by the reality of the fact that there are no easy solutions. Seeing how down I felt about the experience, Faaidah shared that she heard one boy walk away with a book and a pen saying, "This is enough for me." At that moment in time, I hope it was enough, but I also hope the future will bring him more.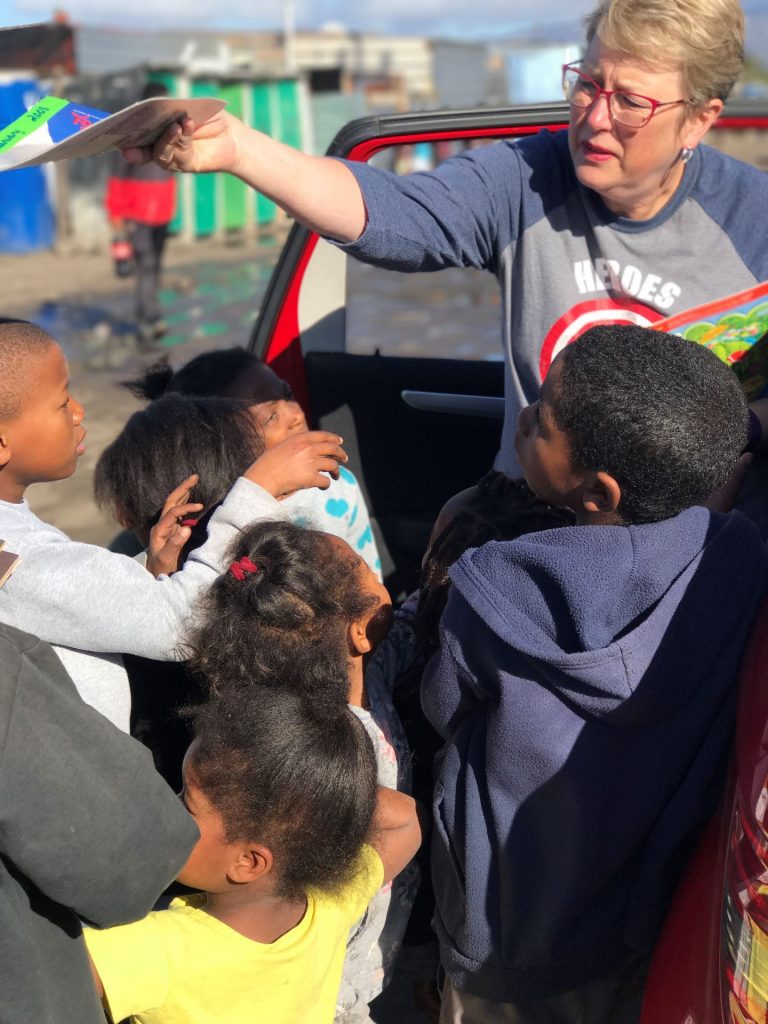 We also talked about religion. While I have met many Muslim people, I had never had the opportunity to really talk in depth to a Muslim about their faith. Faaidah opened her heart and faith with all of us, renewing my belief that it's not a person's faith that defines them necessarily. What matters is within the person's heart and soul. I left Faaidah's home knowing that while we might be different on the outside, our commonalities on the inside matter more. Her family's desire to make sure volunteers have a safe place to live while they work in the area speaks volumes about their desire to care. I truly was fortunate to have to opportunity to live with Faaidah and Mahavia while I was in Cape Town.