My students and I  traveled around 30,000 miles today and we never had to get on an airplane thanks to Skype and the 2016 Skype-a-Thon!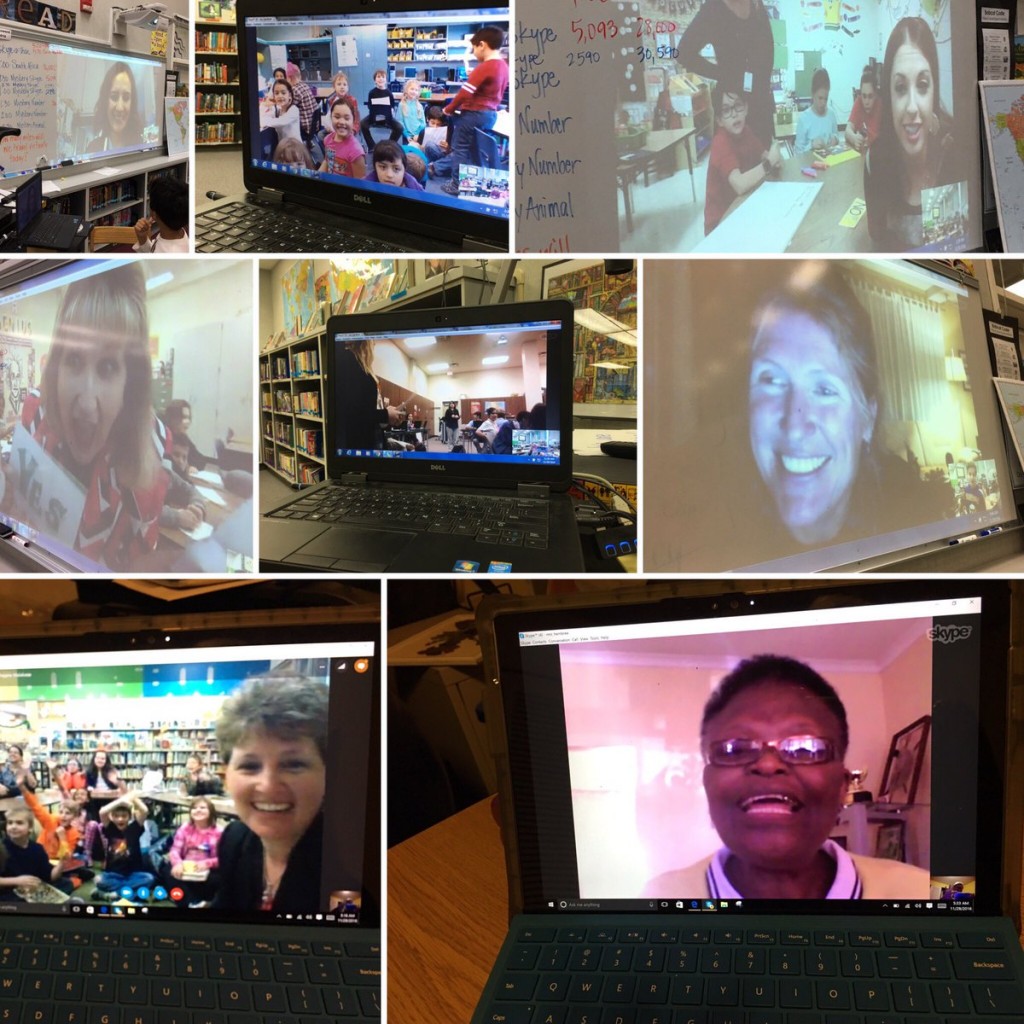 This is year two of Skype-a-Thon and by the end of day one, not thousands, but 3 million miles were traveled by students and teachers across the globe.
My day started at 5:15 in the morning with fellow librarian Karey Killian and a group of 3rd graders asking questions about our Books to Africa program. She tried to have our partner teacher Thejane Malakane in Lesotho Skype with us,but he unfortunately had internet issues.
This call was followed by a quick connection with fellow MIE Phuti Ragophala in Polokwane, South Africa. When you see friends online, it's almost as good as being there in person!
Once school began, we had calls throughout the day. We tried to call Phuti again, and reached her, but again, couldn't hold that call. So, almost as good, we left a video message asking her some questions.
Then it was a Mystery Skype session with a group of 5th graders and Sarah Loomis. The students played Mystery Skype and had to ask her through a series of yes or no questions where she was located. After hearing her American accent, they launched a series of USA oriented questions, but we had a trick up our sleeve. While she is American, Bryce figured out she was actually calling us from the Ramstein Air Force Base in Germany!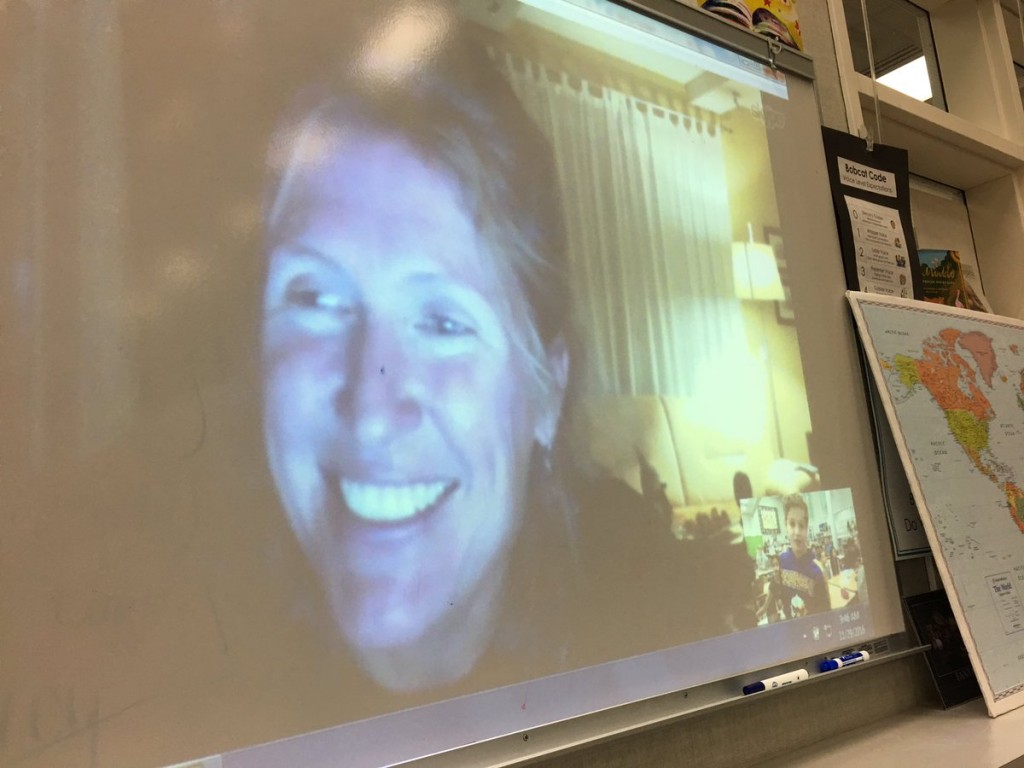 After that I had a chance to play Mystery Skype by myself with Melanie LeJeune's high school students in Louisiana. We worked hard to figure out the state, city and school where we were both calling from!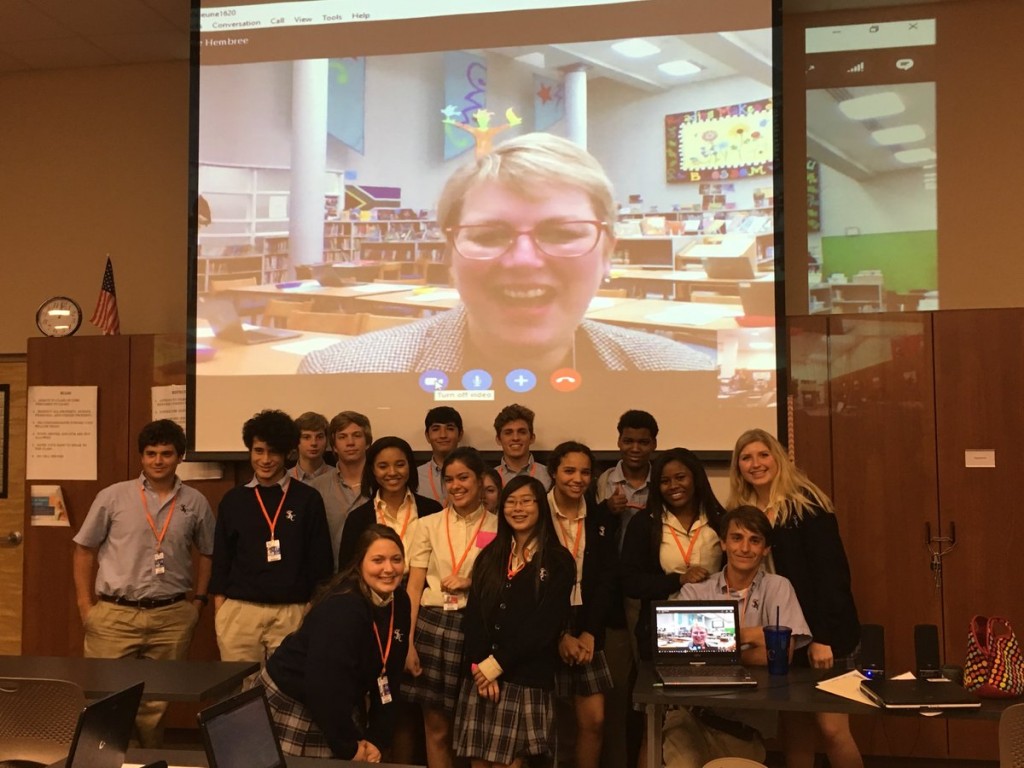 With some lunch to refuel, we were at it again all afternoon! My 3rd graders Skyped with Tammy Dunbar's students in California. Tammy knows how to spark lots of fun into a Skype session.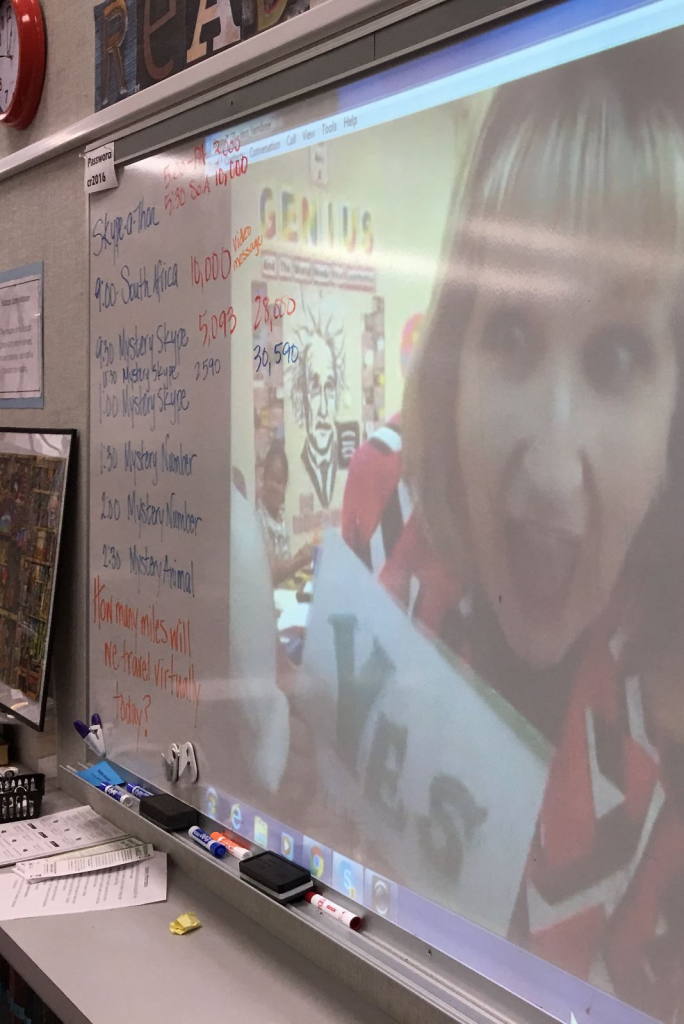 For the very first time for both my second grade students and myself, we played Mystery Number. Using a 100's chart, the students had to guess each other's special number.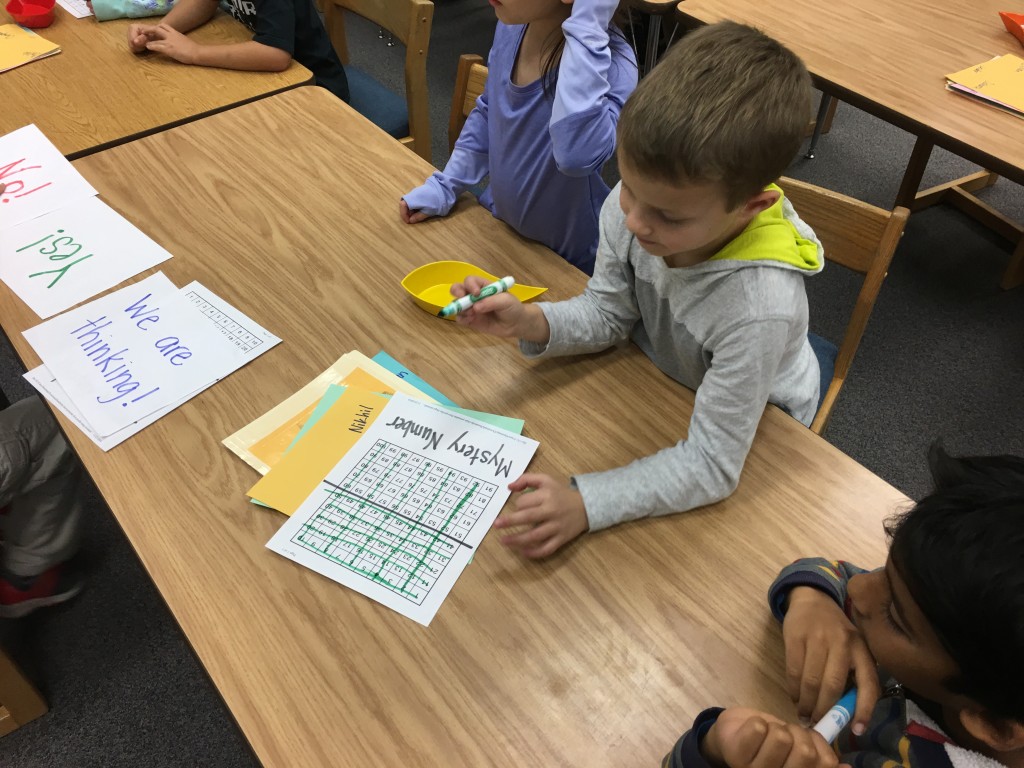 Talk about developing critical thinking skills! My first class narrowed the number down in SIX questions –Wow! Thank you to Karina Bailey in Georgia and Hillary Chandler in Washington for playing with us.
The first graders ended our day with a fun game of Mystery Animal with Ipec Tunca, a special visitor from Microsoft in California.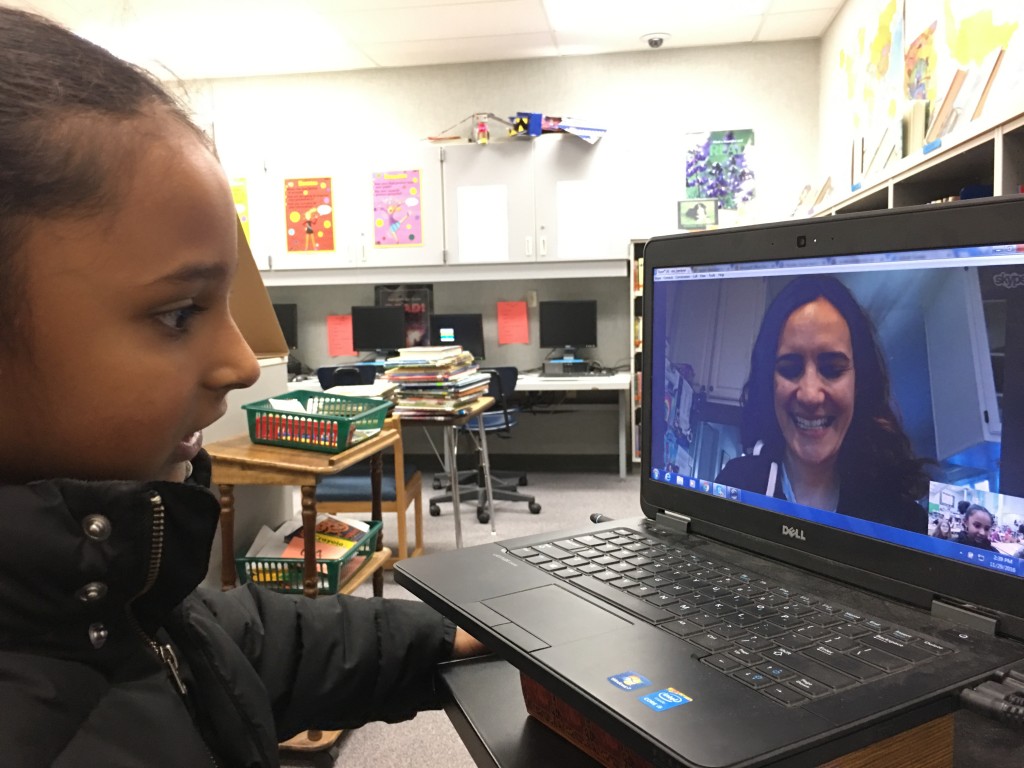 The children loved guessing her Mystery Animal was the turkey, not because of Thanksgiving, but because she was born in the country of Turkey!
By 3:00 we had logged a bit more than 35,000 miles in one day. That does not count the terrific Author Skype call we had yesterday with Tara Lazar. She and her special assistant read The Monstore to us. We found out being an author can mean you get to go to work in your home and wear your PJs.
The week isn't even over, and we have connected three continents, and many children across the globe.
A few days ago we also Skyped with Blair Smith and his students in Australia for our first international mystery Skype. Because of the time differences, we played after school in Washington while it was morning in Australia.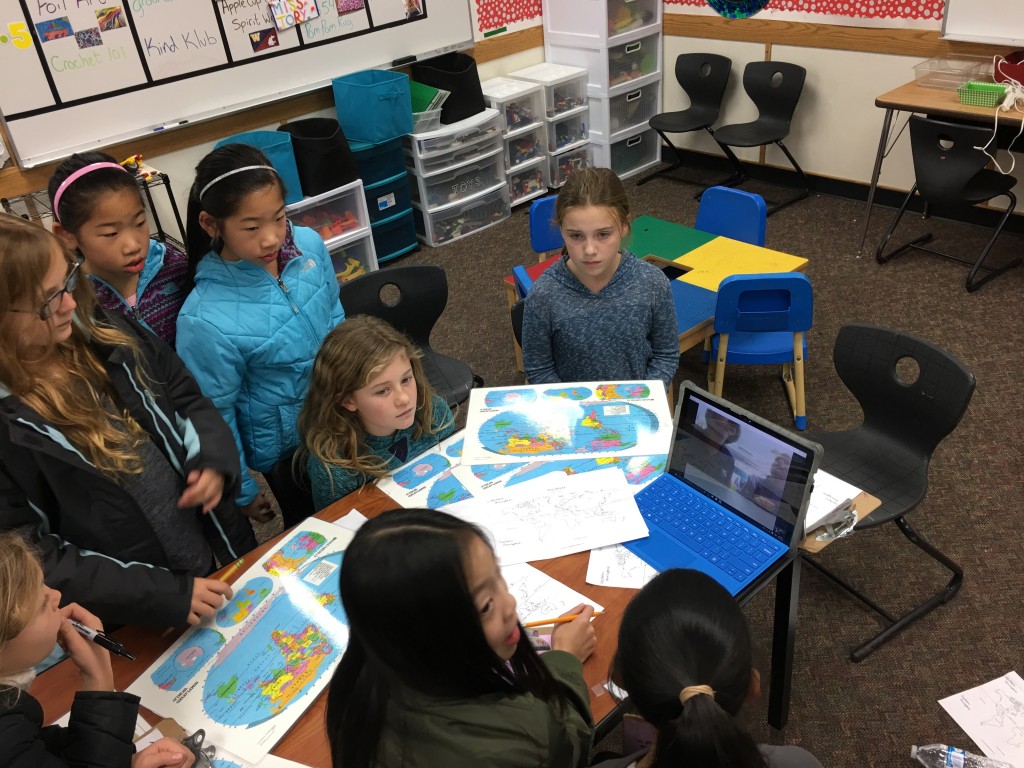 With more sessions later in the week, I know this won't be a week we will soon forget. Learning about geography, math, teamwork, critical thinking, problem solving, digital citizenship, keyword searches and research ins ENGAGING and FUN with Skype in the Classroom!
Want to learn more? Visit the microsoft in education website and see how you can join in on the fun for FREE! Connect your students with the world and never leave your classroom. https://education.microsoft.com