We had some fabulous news recently from our partner teacher in South Africa! In late February we mailed off two boxes of books to Principal Phuti Ragophala and her students at Pula Madibogo Primary School in the Limpopo Province of South Africa.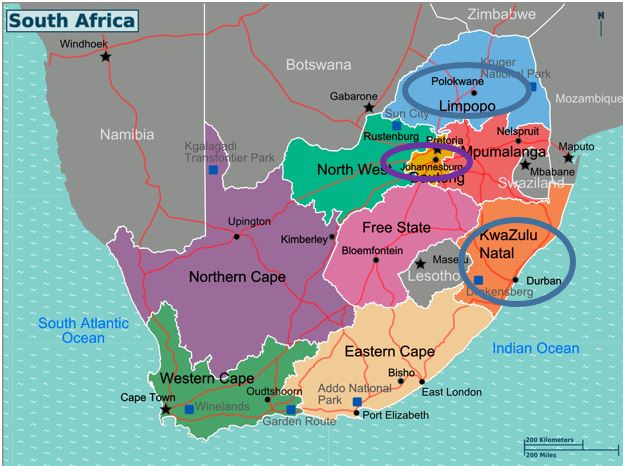 Earlier in February, my students raised $1400 in a coin drive to send as many books to our partner students as we could this year.
The workers at the post office always tell me that it will take 7-10 business days for the boxes to arrive at their destination. Believe me – that's never happened! More like 4-5 weeks is my experience! In any case, I saw this post on Facebook this week.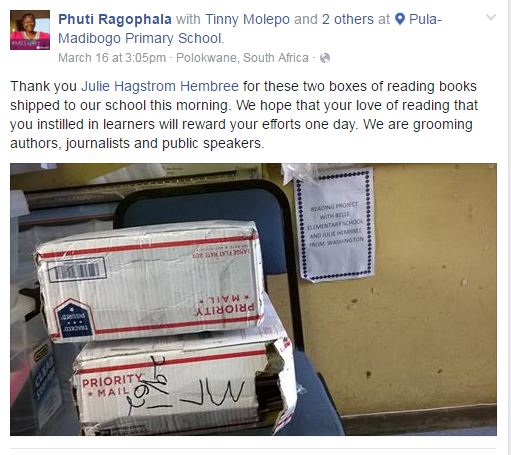 The timing of the arrival was perfect actually. They arrived right before the school was going to close for the Easter holidays. The students were glad to have some books to take home to read during vacation!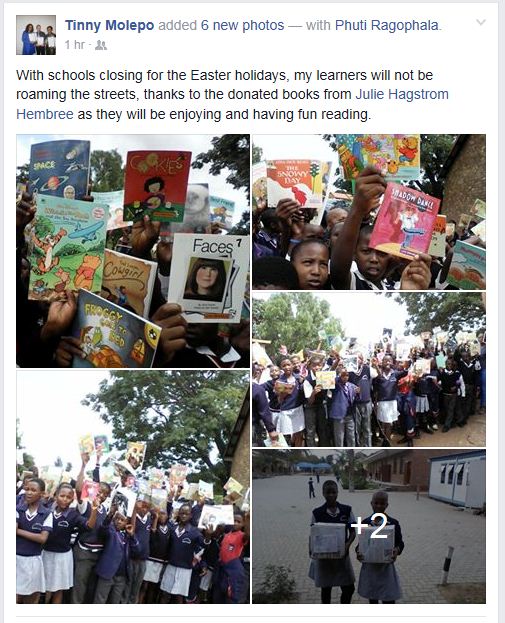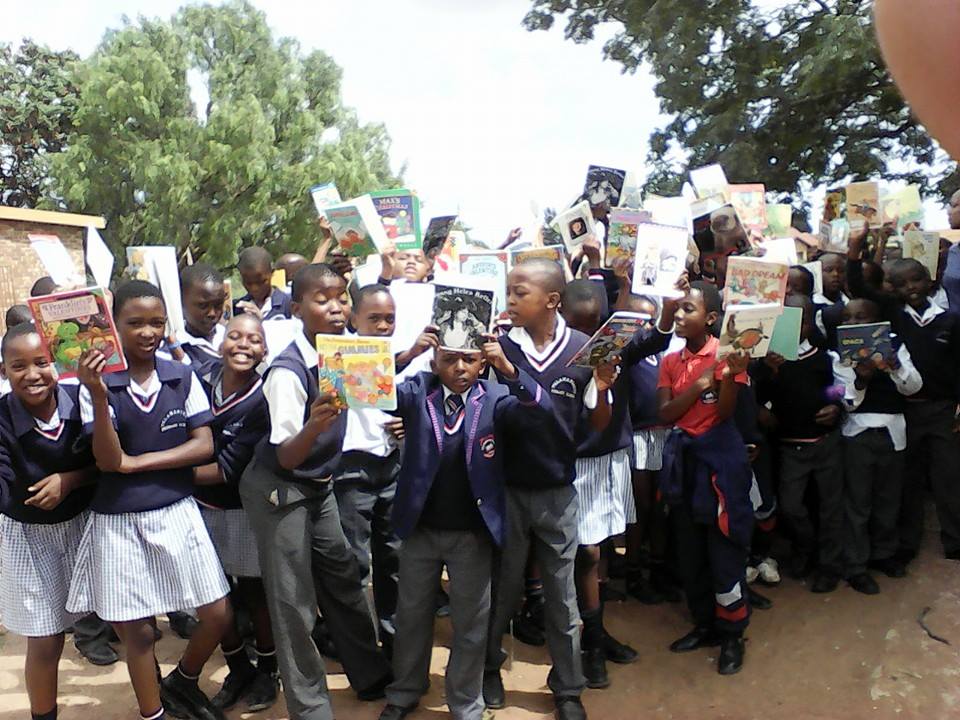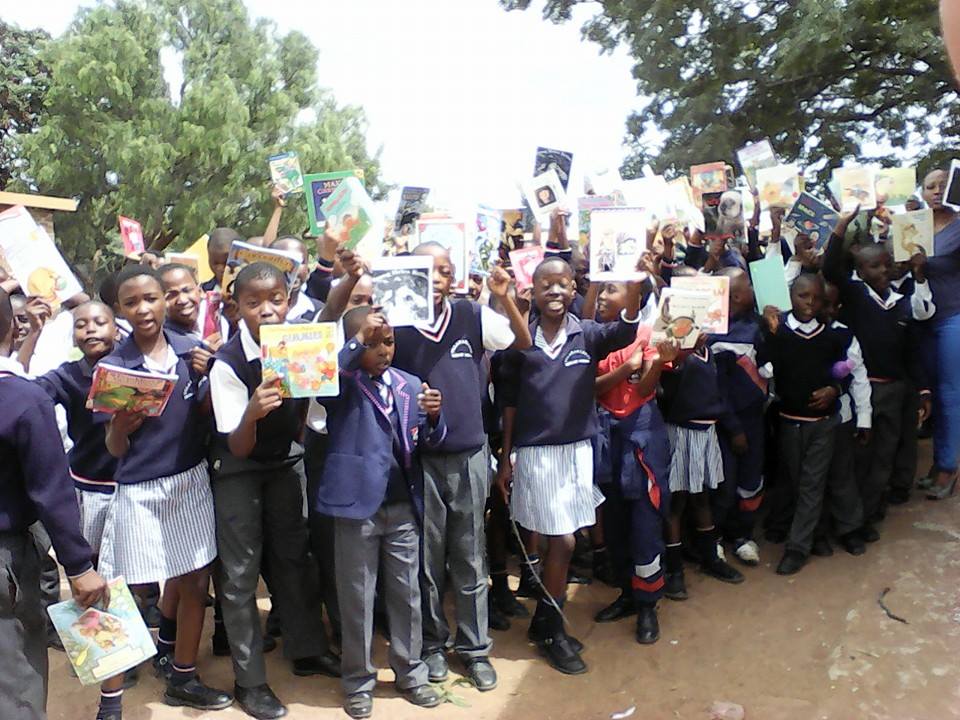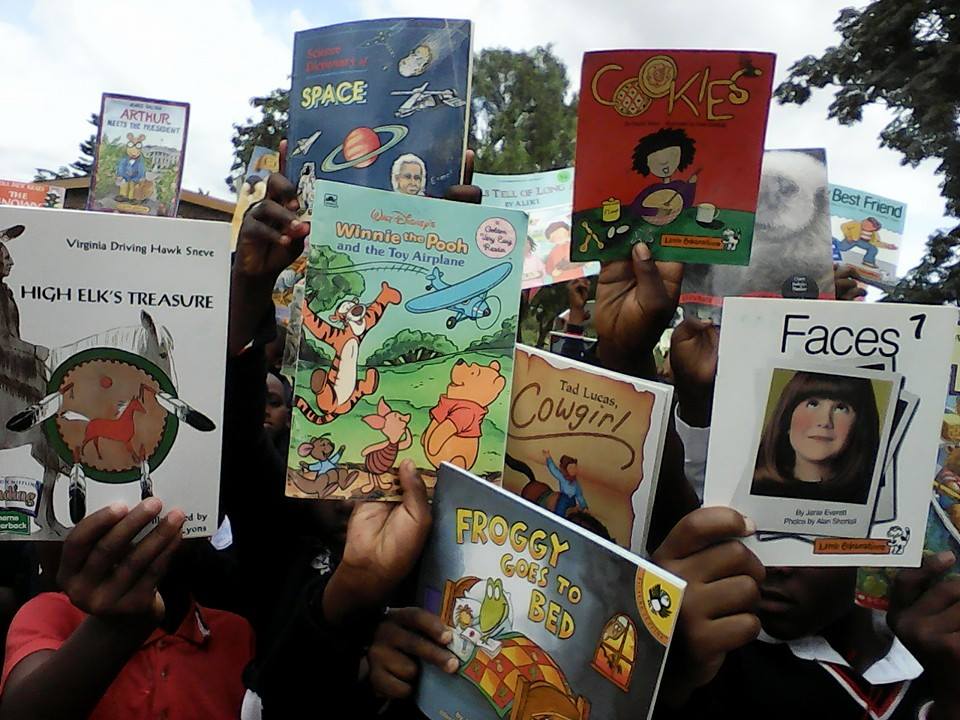 These smiles on their faces really tell the whole story.Students can make a difference in the lives of other students. They just need to be empowered to do it by their teachers and librarians.
How are you empowering your students to be global learners?