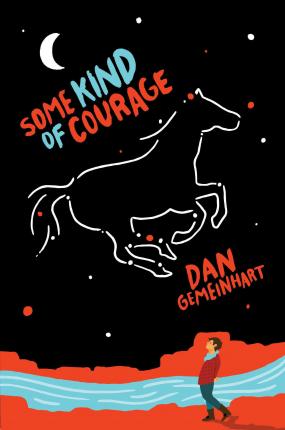 My students and I are BIG fans of Dan Gemeinhart. When he published The Honest Truth, I couldn't wait to share it with my students.
This novel of a boy with cancer who wants to make his own choices, tugged at my heart. I don't have time to make many book trailers these days, but I made time for The Honest Truth. I convinced my husband to take me on a road trip to Mt. Rainier, so I could capture photos of the scenes in the book. I shared the finished trailer with Dan and he published it on his blog.
My students fell with it too, and soon even four copies weren't enough to circulate in the library. They begged for me to see if we could Skype with Dan. He told us last spring about the new book he was doing the final edits on. We were all eager for January 2016 to come.
Then I switched schools and had a new group of students who had never read The Honest Truth. What would be their reaction to this fabulous book? Would it be similar to my last school? The answer is a resounding yes! Again, I had more students wanting to read this book than I had available in the library. Many students bought their own copies at our book fair and teachers bought copies too after hearing the buzz from their students.
So, when Some Kind of Courage was released in late January, I was eager and nervous to read it. I loved The Honest Truth so much, I was worried that Dan's second book wouldn't measure up to my expectations.
I was silly to worry. Dan scored again with Some Kind of Courage.
Set in 1890 in Eastern Washington state, this historical fiction book is the story of Joseph Johnson, a twelve year old boy in search of his beloved horse Sarah. Sarah is the only family he has after his father, mother and sister die. When Joseph finds out she has been sold, he is determined to get her back as fast as possible.
Joseph faces numerous obstacles along the way, but never gives up. Joseph is the kind of realistic character, that as a reader you feel like you know him, and feel his heartbreak at every turn. At many points I wanted to bring him home and go get that horse myself to put him out of his misery.
And that's Dan's gift. He knows how to create characters that you relate to emotionally. Every trial the main character faces hurts and each success is a celebration that you feel as much as the character. This historical adventure story will take you on a ride full of hope, angst, and courage. Bring a tissue, you might need it along the ride.
Some Kind of Courage
Dan Gemeinhart
ISBN:978-0-545-66577-3
Published by Scholastic Press 2016
Dan's blog http://dangemeinhart.com/