We just finished 5 days of Hour of Code week. Many of the teachers used the Hour of Code website and tutorials like Minecraft, Star Wars, Angry Birds, Ice Skating to promote in our school. I had countless questions about whether kids could do this at home too! Yes! Hour of Code doesn't have to be something you do at school. You can experiment with the games at home too. Go to https://code.org/learn for lot of options.
Here's a short video that Josh Moore, one of our district Tech TOSA, created about our Hour of Code activities.
Hour of Code 2015 from Tech Tosa on Vimeo.
In grades K-3 we focused on Robotics with our new Bee-Bots. A Bee-bot is an exciting new tool to teach robotics, sequencing, critical thinking, problem solving while having lots of fun! The children use directional keys to enter a sequence of commands, push GO! and send Bee-Bot on its path. The robot eyes light up and flash when it has finished its program. As the children became used to the commands, simple sequences became more and more complex as they guided Bee-Bot around the mats. The children learned programming skills and had a blast in the process.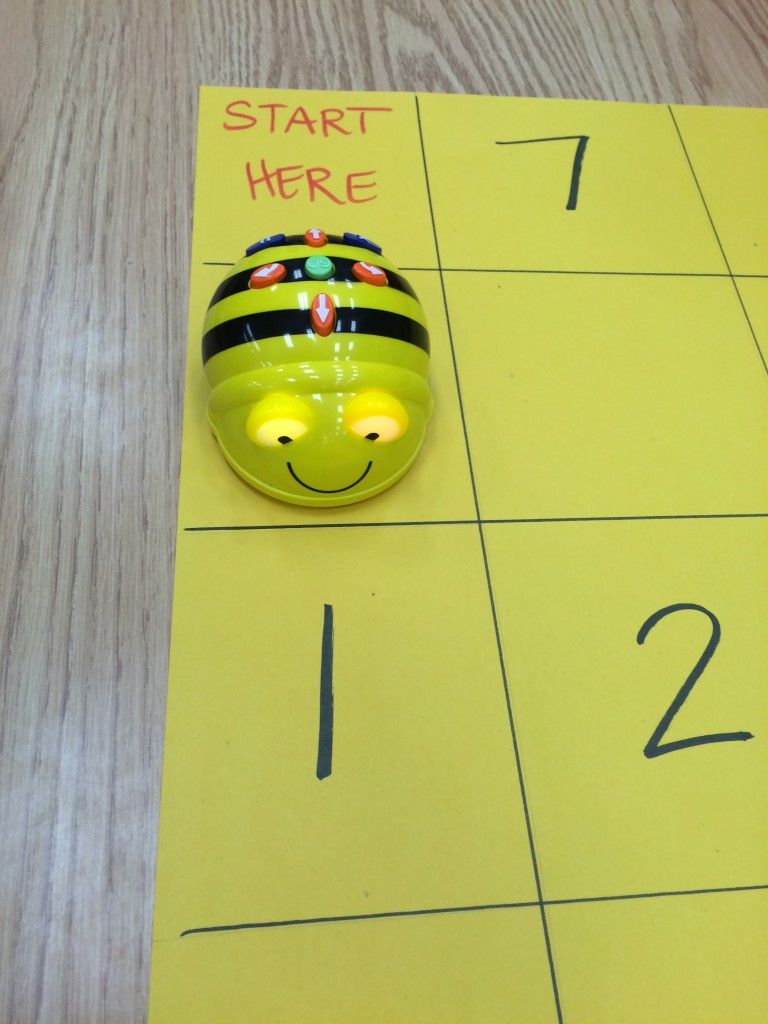 The Bee-bots are made in the UK and brought to the US by Terrapin Tools for Thinking which is, according to their website, one of the oldest and most experienced educational software companies. A huge shout out to Donor's Choose and the Chevron Corporation for funding my grant!
In the intermediate grades, we worked with the games on  https://code.org/learn.  Mr. Larry Golding, a Microsoft programmer and his wife helped us with the Minecraft, Star Wars and other games on the Hour of Code website.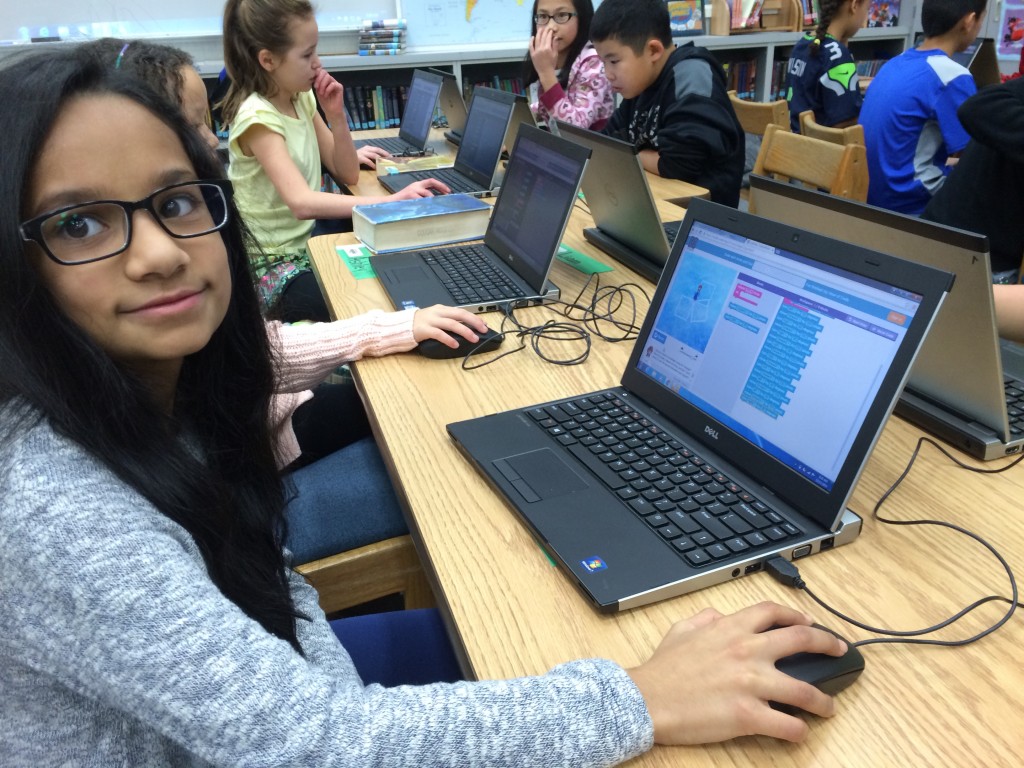 In the 5th grade classes we did some beta testing  with the BBC micro:bit devices. The BBC micro:bit is a very simple computer. It is programmed using another device like a computer, smart phone, tablet, etc to write the program, which is then compiled and downloaded onto the BBC micro:bit. The device has a display made up of 25 LED lights which light up when it runs the program.
The purpose of the BBC micro:bit is to offer a gentle introduction to programming. It's designed to be a starting point to get students interested in coding so they can move on to other, more sophisticated devices in the future.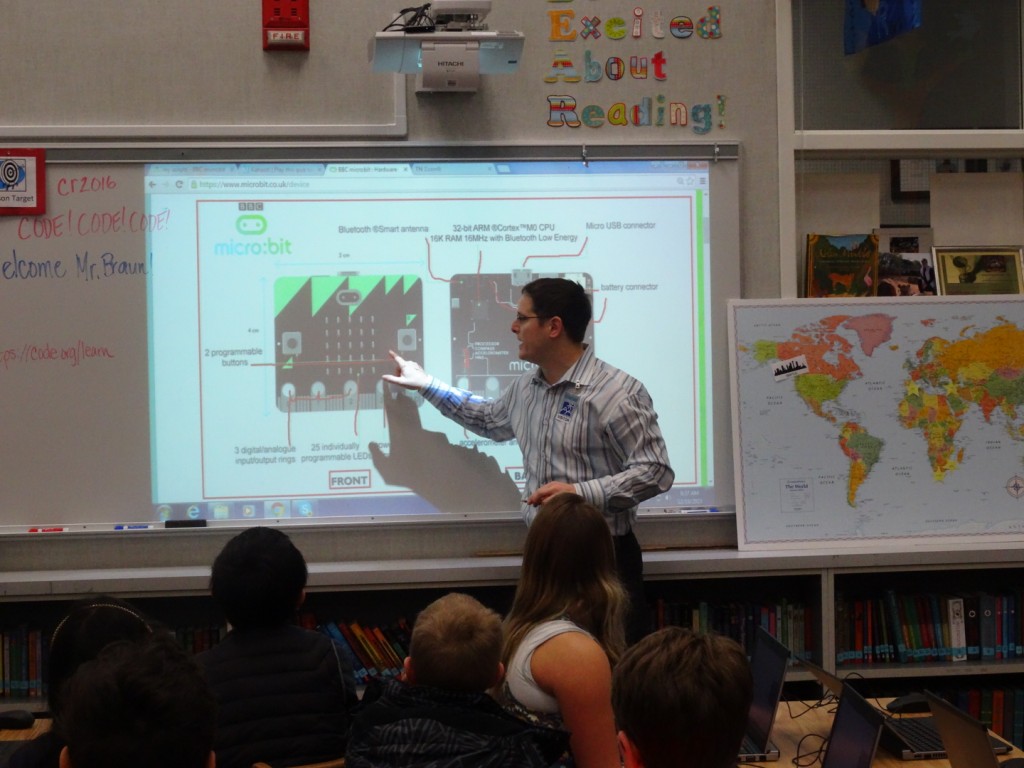 The BBC micro:bit is supported by Microsoft and we were very fortunate to have one of the programmers on the program, Michael Braun, bring the devices to our school as part of their beta testing. Michael and I know each other from the Microsoft Expert Educator program and it was so much fun to experiment with a device that isn't even available to the open market yet.
Our Hour of Code was a week-long introduction to computer science, designed to demystify code and show that anybody can learn the basics. All week long I repeatedly heard students cheering  "I did it!" as they successfully figured out a command sequence. Remember, it's not limited to school. Try coding at home too!
(Information obtained from  BBC micro:bits handout, Hour of Code, and Bee-bots websites.)