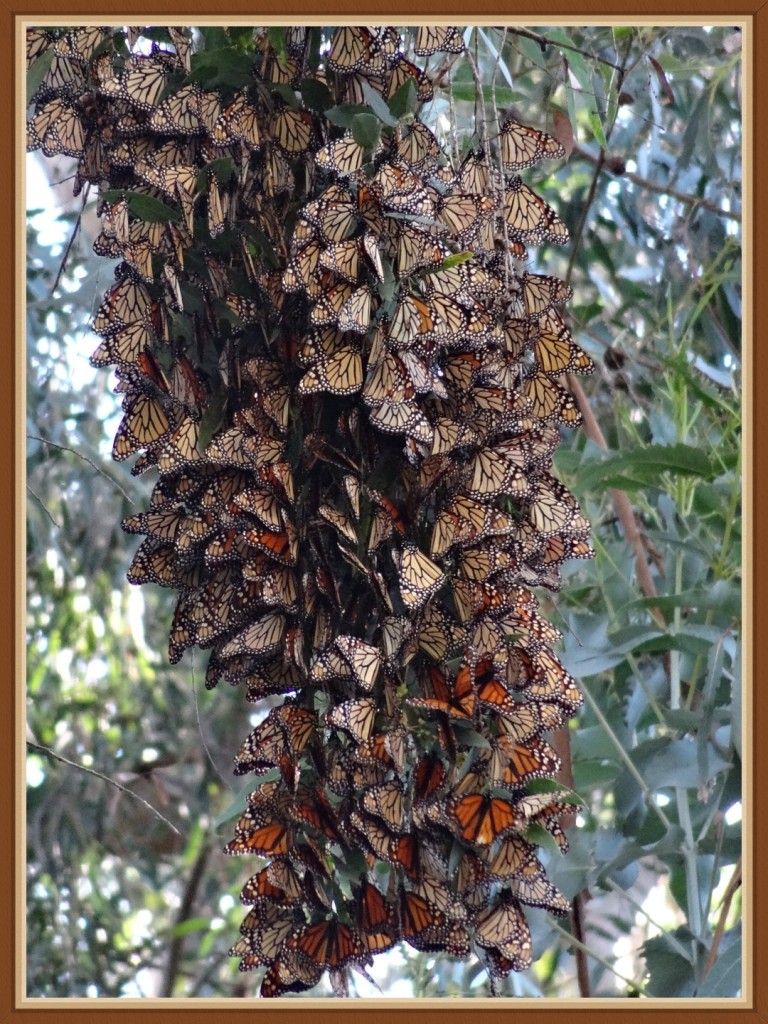 What's their story?
I was in California over the weekend with my husband and we had a surprise encounter with thousands of migrating monarch butteries wintering at a small grove of eucalyptus trees at Natural Bridges State Beach. We arrived when the sun was filtering through the leaves and warming the orange and black wings of these delicate creatures. Seeing thousands of butterflies wake up and begin fluttering through the grove filled me questions. Why are they there? How do they know where to go? Is one of the senior butterflies their director of story?
Seeing them made me think about the gala we attended on Friday evening and how I have a serious case of job title envy. My husband and I were at the Digital Innovation in Learning Award gala and heard the Karen Cator, the CEO of Digital Promise introduce the keynote speaker and his position within the company.  I thought I misunderstood what she said, and had to check the facts on their website.
Director of Story
Digital Promise believes in the power of story enough to actually have a person be a Director of Story. Not a Communications Director.  Not a Media Relations Specialist.
Director of Story.
I think that job title speaks volumes about the vision and uniqueness of this company whose dream is for all learners to have access to learning technology.

And a storyteller he is. Marco Torres spent the next 20 minutes illustrating how math and music can integrate through GarageBand and iPad orchestra. Within minutes he had created a musical composition without ever touching a "real" instrument. Then he shared his story of how some students in Geneva, Switzerland saw a similar demonstration and then proceeded to make their own version of Canon in D by Johann Pachelbel. You can view this incredible piece here: https://vimeo.com/43162659
What I took home from that gala event were the stories about amazing educators being recognized for doing amazing projects in their schools. Administrators bringing coding to entire school communities. Teachers finding ways to connect their students with peers around the world. Companies bringing cross-cultural and meaningful exchanges to school aged children. Everyone in the room had a story. Stories with heart. Stories with vision. Stories with children as the core element. I am grateful for having had the opportunity to participate in the DILA gala event as one of the honorable mention award winners in the Busting Boundaries category because I could share the story of how my students have worked to make our world better through generosity and literature. Their story deserves to be heard.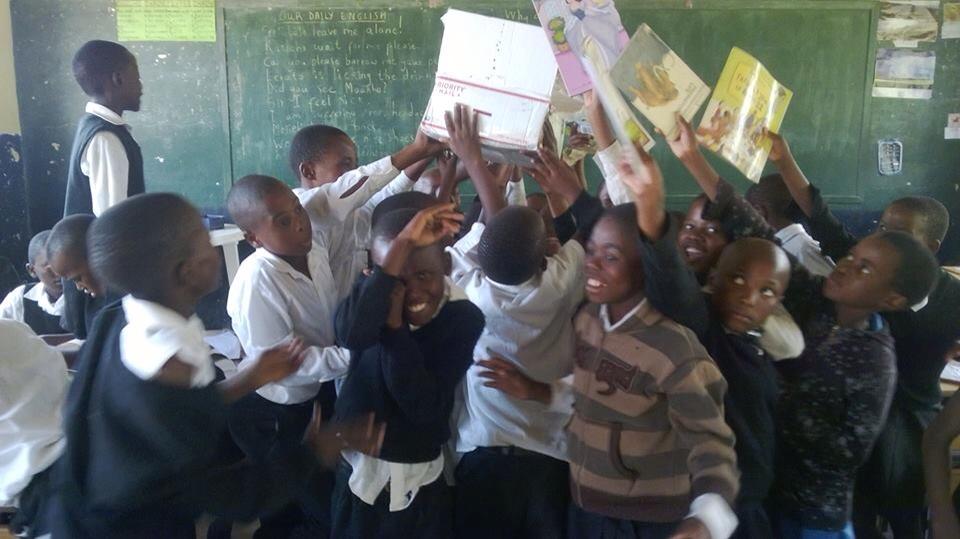 That story and those of our partners in Africa will continue to be heard in 2015-16 within the Microsoft Expert Educator program. Educators around the world have been celebrating for the last week after receiving their congratulations letter. Me too.
My letter highlighted a spectacular week – acceptance into this amazing program, the DILA gala, and a Skype call across continents with 120 students from different cultures. I am grateful for the opportunities Microsoft has opened for me to meet and collaborate with teachers around the world and close to home.
I have been involved with the MIE program since 2012 and it has changed my life. I am not the teacher I used to be. I don't regret the way I taught, but now I'm thrilled with how my lessons are evolving and integrating technology in meaningful ways. The world is coming inside my classroom without the need of a passport. This year my students will be making book trailers with students in Spain, writing cards and mini-stories with a teacher in Turkey, creating videos for students at a refugee camp in Kenya, plus continuing our Books to Africa program. All it takes is technology and a willingness to experiment and step outside the traditional box. I am not the extroverted person in the group and I certainly am not the most talented. I need quiet to re-charge my batteries and time to write. What I am willing to share is what my students want to say to the world. I am grateful that the MIE Expert Educator program has helped me find the voice for my students and myself through story, technology and education.
I am a teacher. I am a librarian. I am a Director of Story.