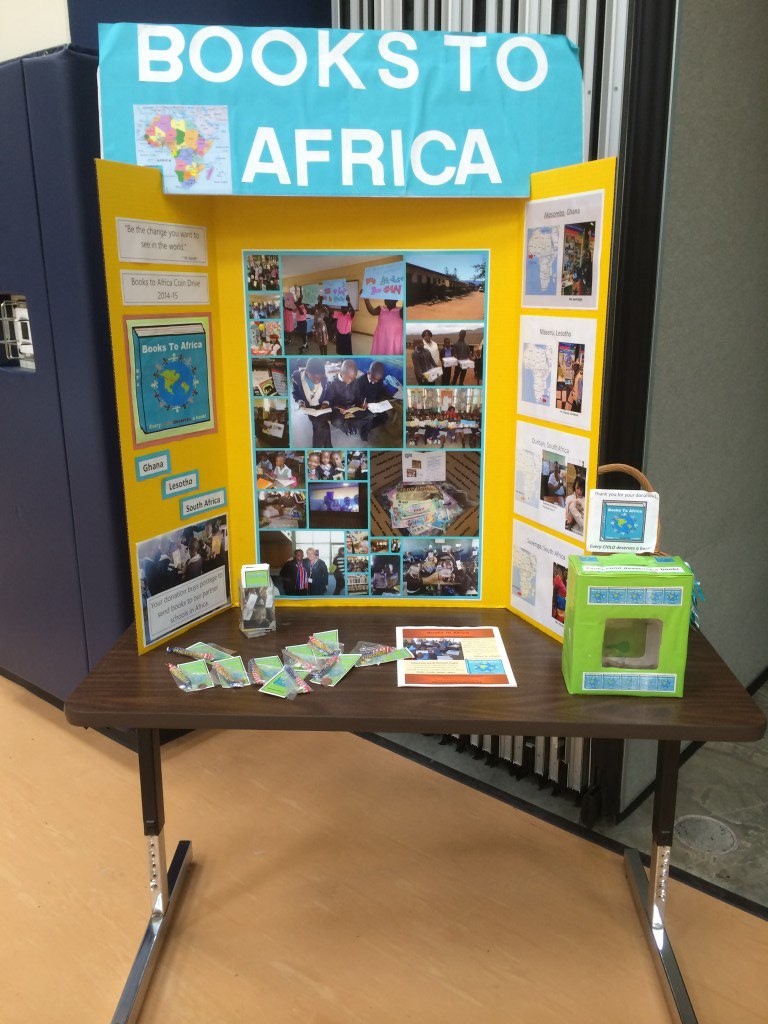 I sent off our last shipment of books this week to our partner schools in Lesotho and South Africa. It's been an incredible year of fundraising, gathering donations and shipments. We raised a total of $2088.50. Sent 23 boxes of books and 1545 books altogether.  Wow! Taking that final photo yesterday made me wonder what will get to South Africa first. The boxes or my suitcase???
Yes, I'm going to South Africa! Woo-hoo!
We have been involved with our Books to Africa program for three years. During this time, I have had the chance to get to know the teachers we work with quite well despite the fact that we live thousands of miles apart.  I am immeasurably grateful to the Microsoft Expert Educator program, which connected me with our partner teachers. If not for that program, I know I never would have met these teachers.

It's been my wish for a couple years to visit the schools where we send books. I applied twice for a Fund For Teachers grant to enable me to go to South Africa to study children's literature and extend our partnership. Twice I was turned down. The second time it really hurt. I had put hours and hours of effort into my application. I revised it with advice from members of last year's committee. I submitted a draft this year and got valuable feedback on what would strengthen my application. I put everything I had into the application and it didn't work.
When I told one of my classes I didn't know what I would do if I wasn't accepted, one of my students said, "Why don't you go anyway?"  I had all sorts of excuses for why I couldn't, and I stuck stubbornly to the belief that I would get the "You are a Fund for Teachers 2015 Fellow" letter that day.  When I  got "we regret to inform you" letter, I was crushed. Immediately I thought I was a failure. I had tried my best and I still failed. How could that be? I had a very big pitty party for myself all afternoon. Yet, the words, "Why don't you go anyway" kept ringing in my head. 
I also thought about how we teachers  are role models for our students. If we can't accept failure, learn from it and move forward, how can we ask our students to do the same? So, after finding some amazingly priced airline tickets, and the "I'll be disappointed if you don't go" message from my husband, I took that failure and turned it into a success story.
In exactly 9 weeks I will be boarding a plane and flying to South Africa to visit three of the schools and teachers that we work with on our project! I am so excited.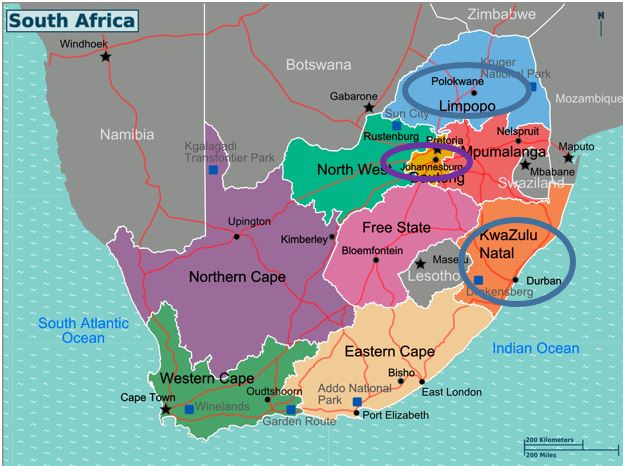 First, I will fly into Johannesburg (purple circle) and spent a couple days visiting some historical sights and recovering from 26 hours of traveling. From there I will fly to Polokwane (formerly called Pietersburg). I will spend 4 days visiting Pula Madibogo Primary School. Phuti Ragophala, the principal of this public school is trying very hard integrate technology into the classroom and  make changes for her students. I will have the chance to teach some lessons and work with some of the area teachers about how to get students inspired to read.
From there, I will fly to Durban on the Indian Ocean coast. I will spend a week in this area and visit two or three more schools. Our partner school Highbury Preparatory School is here. This is an all boys private school located in Hillcrest, South Africa.
They partner with Ndlokolo Primary School, a semi-rural school near the Inanda Dam in the Valley of a Thousand Hills outside of Hillcrest, South Africa. They have had a ten year relationship with Ndlokolo Primary School, sharing visits between the two schools for 7th graders, an annual Easter egg collection and food collection project designed to collect food for the numerous children who attend school without having had breakfast. They also deliver the books we send to Highbury Prep.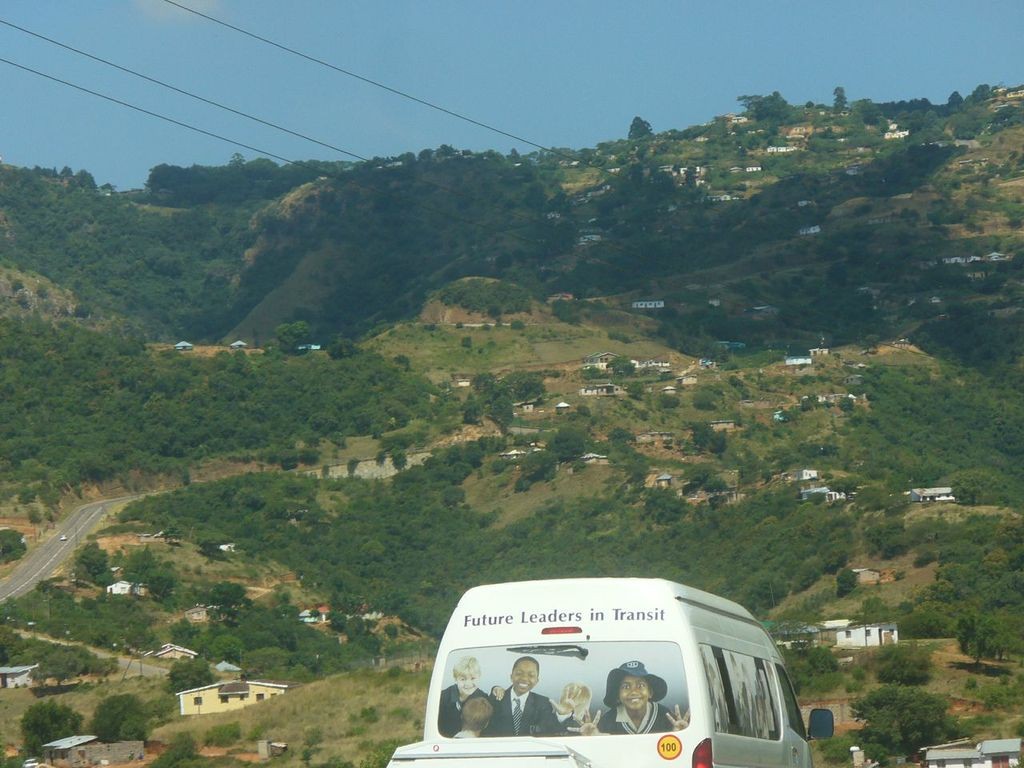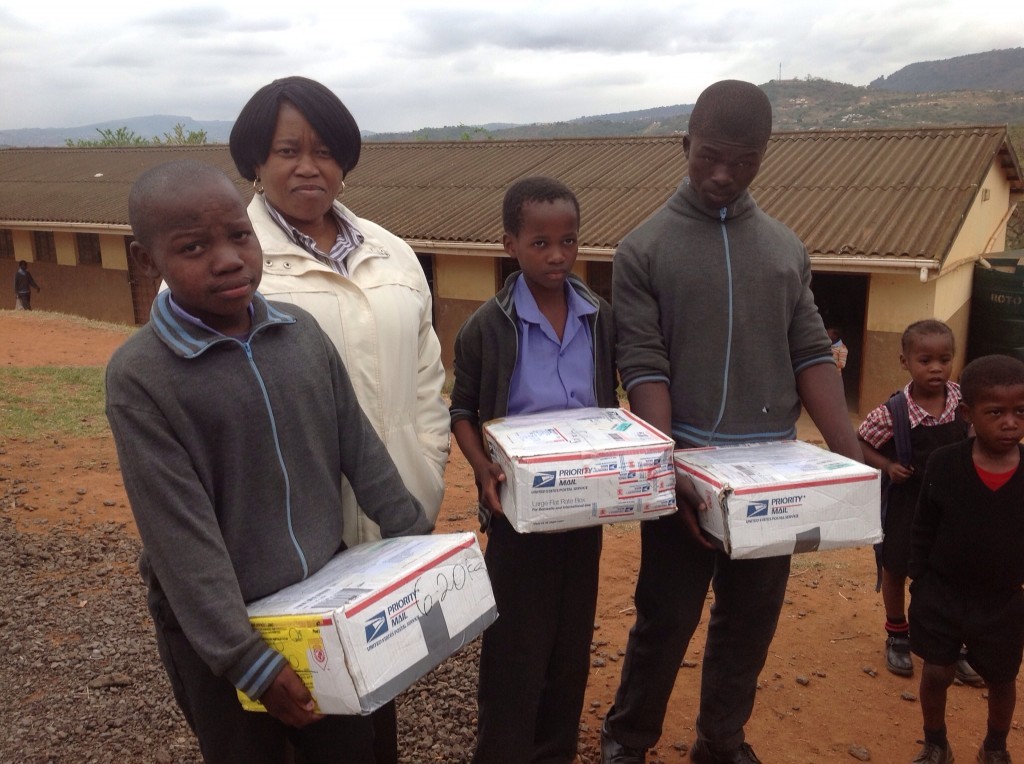 I may also have the opportunity to visit the all girls school in the area as well. St. Mary's School is in Kloof, South Africa and a short distance from Hillcrest. I've never actually visited an all girls or all boys school, so that experience will very different than school in Washington.
Words can't really fully describe how much I am looking forward to this trip. I've never been to Africa or traveled this far by myself. It's going to be an adventure of amazing proportions. I'm crossing my fingers that I will be able see some of the Big 5 animals (elephant, buffalo, lion, leopard, and rhino) while I am there too.
Between now and July 15th, I'm trying to figure out what books to take and lessons to share. If you have any advice for me, please share it! There's nothing worse about going on an adventure and then saying, "I wish I had thought of …." or "I wish I had known….". I will be sharing photos via social media and on this blog as much as I can or as internet cooperates. Look for the hashtag #bookstoafrica15