Makerspace Monday continues to be a huge hit during our recesses. We have the usual Legos, K'Nex, Duct Tape and MagnaTiles. Then we also have the surprise popular item…..
Freebie plastic cups!
When I found a cardboard box filled with 3 ounce plastic cups this year, and included them in our makerspace supplies, I never thought those cups would be second most popular makerspace items in the library. (First place goes to the MagnaTiles seen above.)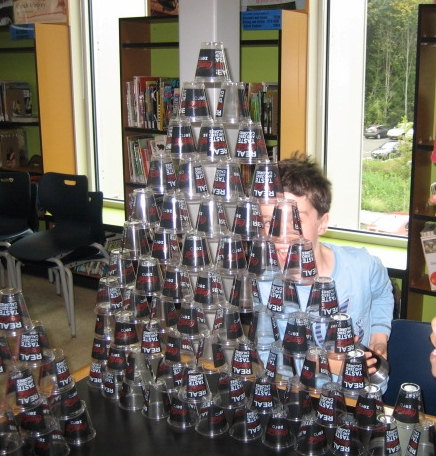 The students rush into the library hoping to be some of the first to the containers of cups. Our makerspace rule is first come, first served AND everyone shares. It's been an engineering stacking and building wonderland.  Everyday one group of students or another asks me to take a photo of their cup structure.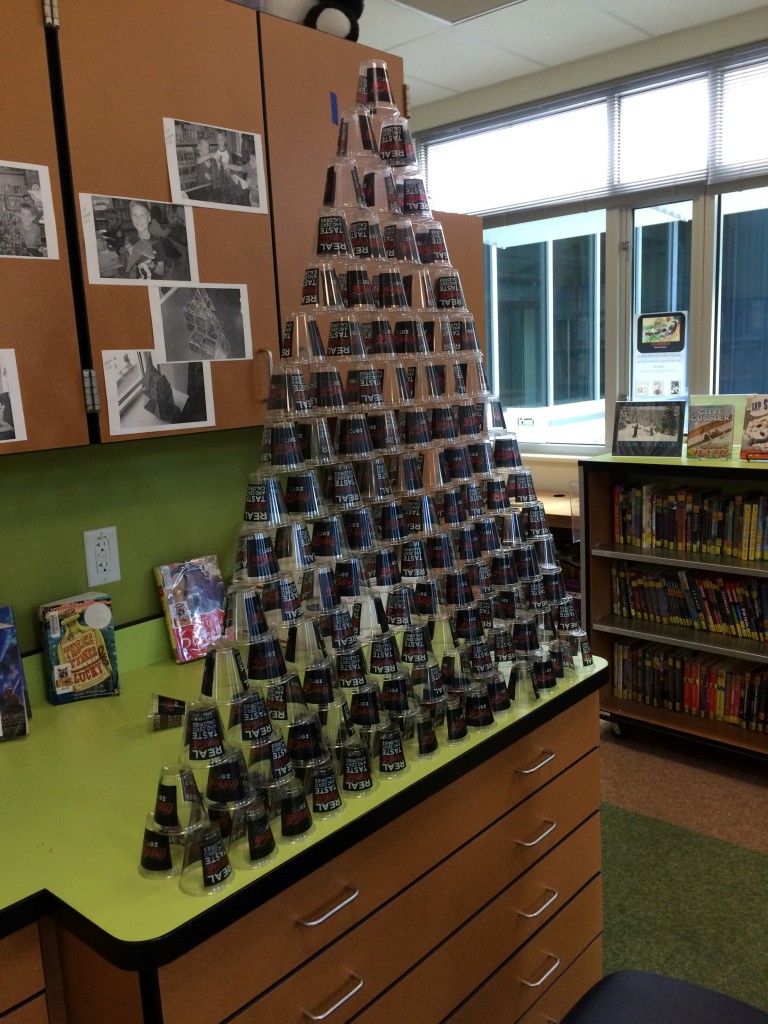 However, watching students learn how to collaborate as they play and build has been the most rewarding piece for me. Sometimes students in different grades construct something together. Other times it is groups of friends. What they are all learning is the importance of collaboration and perseverance. All too often the perfect tower is built and the last cup placed on top sends a cascade of cups to the floor. We are all used to the intermittent screams of frustration followed by, "Let's try it again!" The groups scours the floor finding all the cups and then starts over again. Sometimes, they build the same structure using different techniques. Other times they build a modified structure based on what they learned through failure. What I never hear is, "I give up!"