I'd like to end the 2014 school year on a super high note by showcasing three students who have been doing some incredibly creative activities at home. It's one thing to learn how to use a tool. It's another to take that skill and push the boundaries to make something new and different. These students show creativity, innovation and dedication to their craft.
Meet Kayla
Kayla began coding two weeks ago with the Hour of Code week. She worked through the ice-skating with Anna and Elsa activities on code.org  first.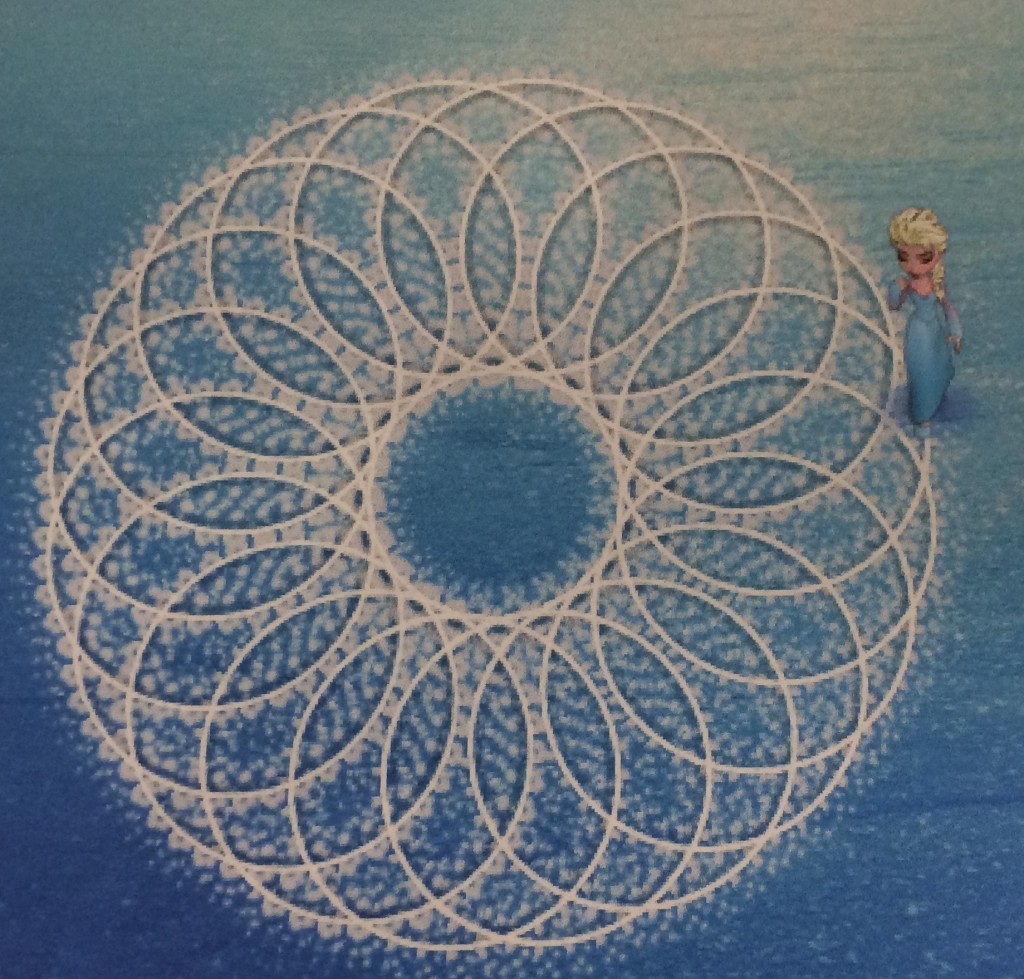 Next she figured out how to create these drawings. Talk about incredible! What impresses me about these pieces is the colorful patterning. They are works of art!
Meet Kaito
Many of our students participated in the PTSA sponsored art contest this year. The theme was "The world would be a better place if….. " Kaito decided the world would be a better place if we had a clean earth. Using his Legos, iPad and the Lego stop-motion movie making app, he wrote, set up and filmed this movie. He inspired other students at our school to try creating a stop motion movie too.  Here's a Clean Earth:
Meet Logan
The last student I would like to feature is the Rubics Cube King. Logan can solve a Rubics cube in record time. Hand him one and before you can say, "How did you do that?" – he is finished and the puzzle is solved. I just found out that he helps other people solve these puzzles by making videos. Thanks Logan for making this understandable!
If you know someone at school that I need to feature because they are doing something on their own time that uses technology or literacy (books), please let me know in a comment! Absolutely NO LAST NAMES!
Happy Holidays! See you in 2015!