Have you ever tried to make a Zentangle?
Yesterday at Makespace Monday, we created Pointsettia Zentangles. What is a Zentangle?
The Zentangle method, created by Rick Roberts and Maria Thomas, is an easy-to-learn, relaxing and fun way to create beautiful images by drawing structured patterns.
Traditionally, zentangles are made on squares of paper, but because of the upcoming holidays, I thought it would be fun to Zentangle a pointsettia. I downloaded this free clip art pointsettia template and made copies for the Makerspace Monday.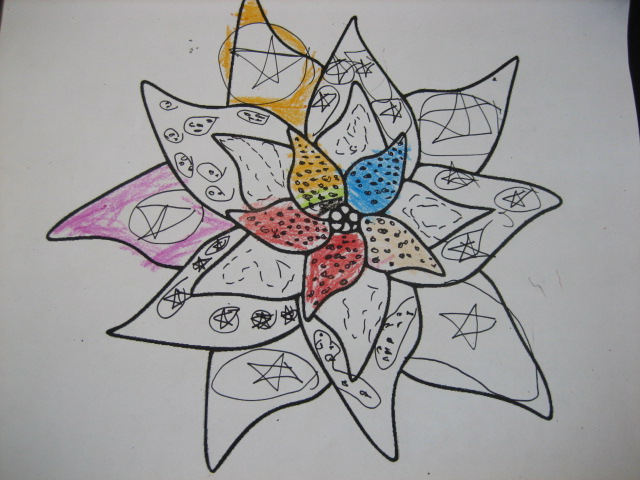 Every student got a paper and a black pen. With the younger students, I used pencils with no erasers so they couldn't change what they made. From our art teacher, I learned the phrase, "There are no mistakes in art."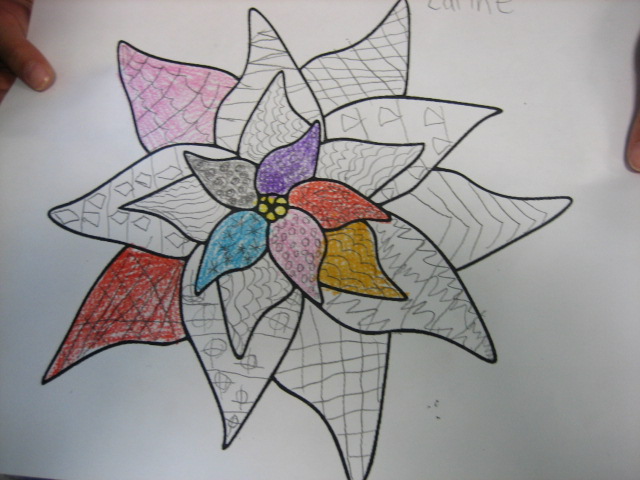 We had a full house at the K-2 lunch recess (30 minute) with forty students jammed in every part of the library. We had a large showing with the 3-5 intermediate students too. I showed the students a couple basic designs and let them create.
The K-2 students finished in time to also color theirs. I think the flowers would be fabulous in watercolor, but in the library, I am limited to crayons.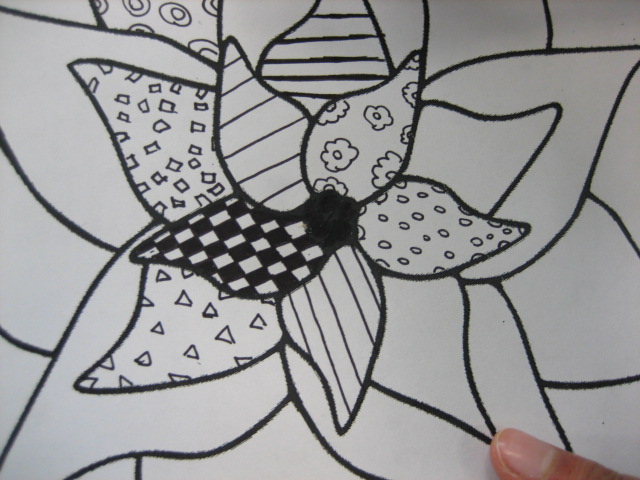 If you are looking for more information about Zentangle, I recommend the Zentangle website (www.zentangle.com) and the Zentangle Blog (www.zentangle.blogspot.com)
Some good books include Joy of Zentangle by McNeill, Bartholomew and Browning, Zentangle Basics by McNeill, Zentangle for Kidz by Bartholomew and Totally Tangled by Bartholomew.
Have fun Zentangling!