We have some exciting news!


The Bulldog Reader Blog is a finalist in the Best Library Blog category!
Voting is now open and we would love your vote!
How to Vote
You vote as follows:
1.  Go to the Awards Category you want to vote on using the links above.
2.  Click on the  Thumbs Up icon on the blog, website or person you want to vote for.
That's it! If you aren't already logged in to list.ly, you can do so using a Facebook, Twitter, LinkedIn, or Google+ account. (Unfortunately you have to be 13+ to have an account, so students please encourage your family and relatives to vote.)
3. Vote by 11:59pm EST on Monday, December 15th. (Check
in your timezone here.)
I have linked each picture to the Edublog Voting Category. Click on the picture and it will open a new window for voting. We also hope you will vote for some of our blogging buddies too! The links are below.
Best Library Blog
Best Class Blog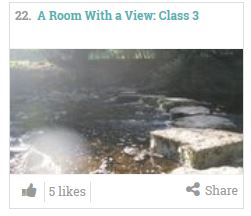 Best Student Blog
Thank you for all your support!