Look what we sent in the mail!
On Wednesday we sent our first shipment of books to our partner schools in Africa! Four boxes of books began their journey from our school to Ghana, Lesotho, and South Africa. For the past few weeks we have done fundraisers to raise enough money to pay the postage for these four books to books.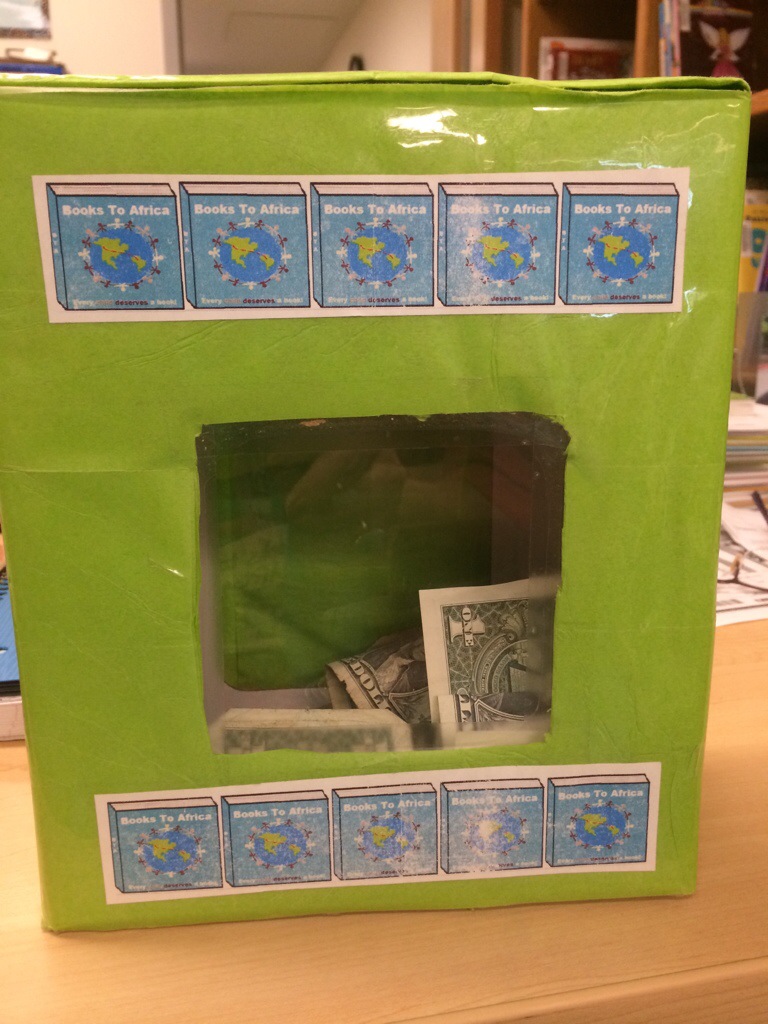 By the end of October, we raised over $350! That's enough to send books overseas.
Then our students signed each book and make cards to insert into each box. In the past, our Books to Africa was only for students in grades 3-5, but this year it has expanded to all grades. Anyone can come to our meetings on Tuesdays and participate.
We have been working with these schools for the past two years. We send books to Mrs. Adei in Akosombo, Ghana, Mr. Malakane in Lesotho, Mrs. Dunstone  and Mrs. Ragophala in South Africa. Sometimes people ask me why I this project. There are lots of reasons, and you can read the history of this project here, and here, and here, and here. However, the ultimate reason is that I believe that all children deserve books and the only way that can happen is if we help.
I think it is also important for us to learn from each other.  I hope to visit some of our partner schools next summer. I want to make this trip a learning trip. With this blog, I hope we can open up conversation between the students at our partner schools and ourselves. What do we want to learn from each other? What are you curious about? What do you want to know? What books to do you love to read?
I hope you will leave a comment and let us know. To leave a comment, press on the conversation balloon next to the title of this post. That will open a comment box. Type what you want to say, fill in the requested information, and push post comment. I moderated all posts to make sure they are appropriate for our blog.