Do you like surprises? I do! Especially AirMail packages!
Look what came in the mail this week from our school librarian friend in Australia! She sent us a package with the brand new book  The 52 Storey Treehouse by the Australian children's author Andy Griffiths. Here's the note she sent inside the package.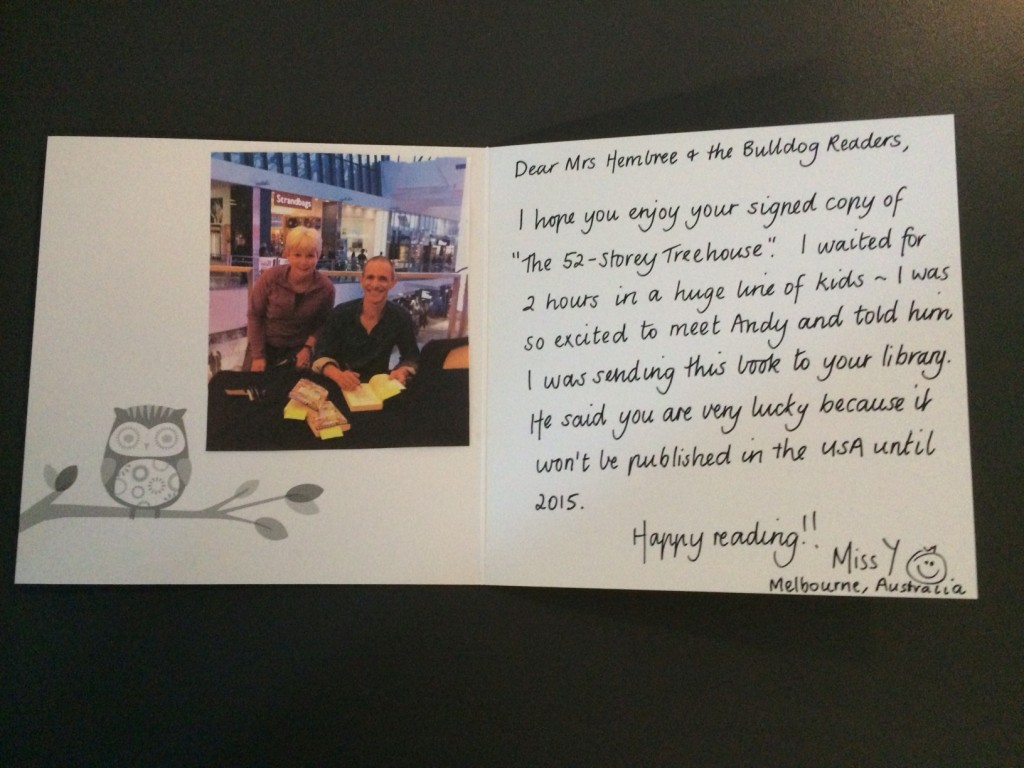 This is our third Treehouse book Miss Yeomans has sent us. As you can read in the card, this time she had to wait in line for a two hours to get it signed for us.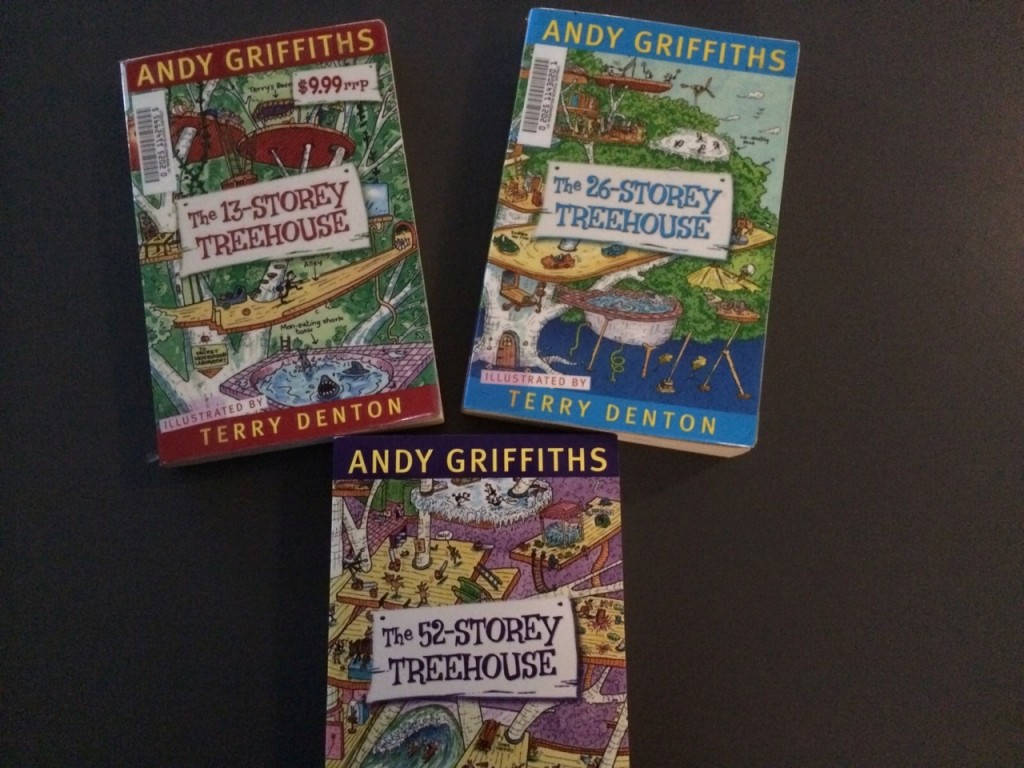 On her LRC blog, Miss Y published a post about her visit to meet Andy Griffiths. I hope you will click over to her website and get all the details. She shared a photo she took of Andy Griffiths signing our books. This is used with Miss Y's permission.

Andy signed books from 4:30 until 9:00 when the store closed, but he couldn't stop. He kept signing books until 11:30 at night! That's 7 HOURS of signing his name! Can you imagine doing that for SEVEN hours?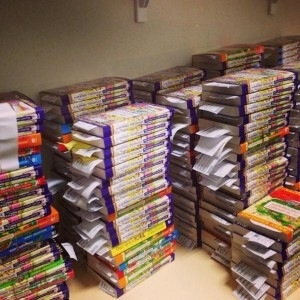 The treehouse series is not the only series he has written, and if you come into the library, I will show you others you can find by Andy Griffiths. He writes very funny books. Look what happened earlier this month!
Are you wondering yet what a treehouse story might be about? Wait for it…… a TREEHOUSE! But not your regular kind of boring treehouse. If you do an internet search with your family, you will find kids love this book so much, they have even created Minecraft treehouses, based on the book.  Here is a book trailer about the 26 Storey Treehouse, narrated by Andy Griffiths himself. It will give you a clue and then you can come to the library and read all three books! If you make your own Minecraft or Lego treehouse, take a photo so we can see it here on the blog!