Yikes! It's pouring!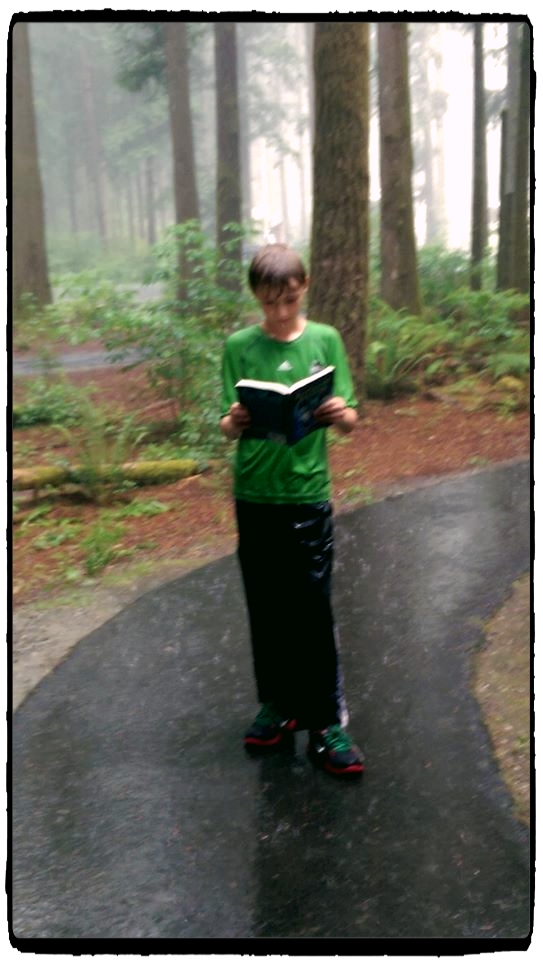 I've heard of singing and dancing in the rain, but reading in the pouring rain is a new one. I've always been fearful that I would ruin the book. However, knowing Gabe, he figured out a way to read in the rain AND protect his book from water destruction! We have a theme this week of reading anywhere, and certainly reading in the rain fits right in!
Thanks for sharing Gabe and be sure to let us know if your book is safe! What are you reading? Do we all need to read it? Inquiring minds want to know!