Have you ever thought about climbing to the top of Mt. Everest?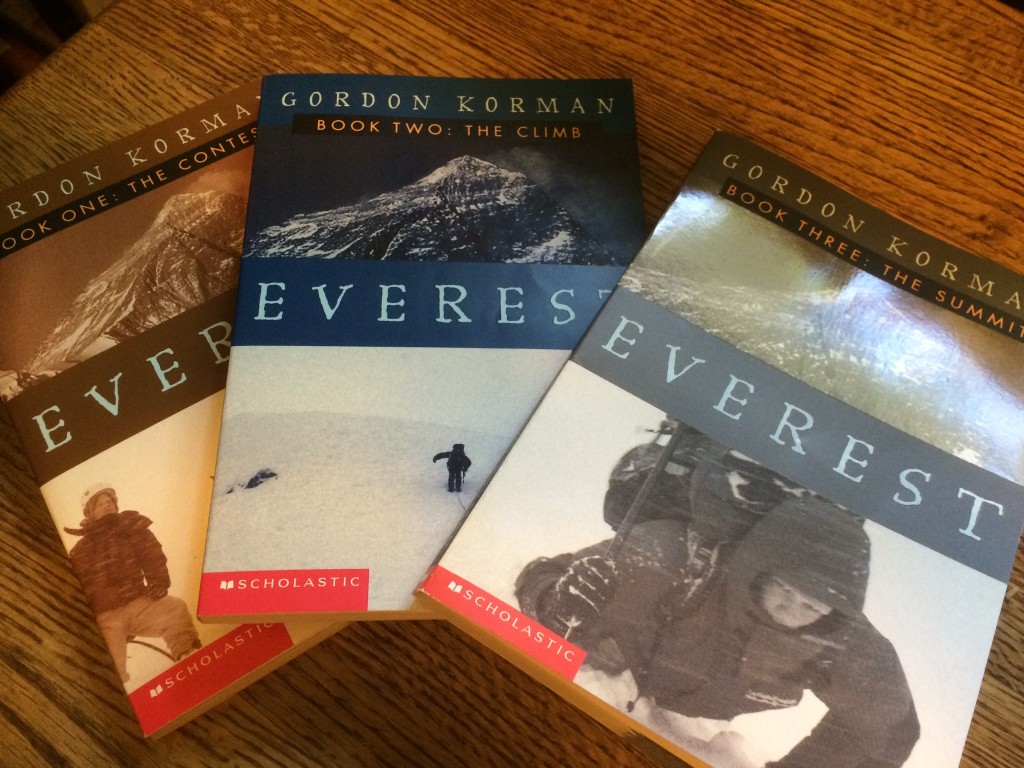 Four teenagers.  The tallest, meanest mountain.    Bad weather. 
 And one snitch.
This is the story of Everest: The Contest (book 1), The Climb (book 2), and The Summit (book 3) and if you answered yes or no to my question, then Gordon Korman's trilogy, is the series for you! If you are a climber, you will not be able to put down these books, about 4 teen climbers, one of whom is only thirteen, who train and climb Mt. Everest. If you are like me, then you will love reading about someone else doing the climbing and call it good. I admire the tenacity and strength of people to climb to the top of mountains, I'm just not in your club.
This series is a quick summer read for intermediate readers. Each book is only about 150 pages and the action will keep you on the edge of your seat. Caution! You may not want to put the book down to come to dinner. If you get in trouble, don't say I didn't warn you.
Happy Reading! Mrs. Hembree