How many books have you read so far?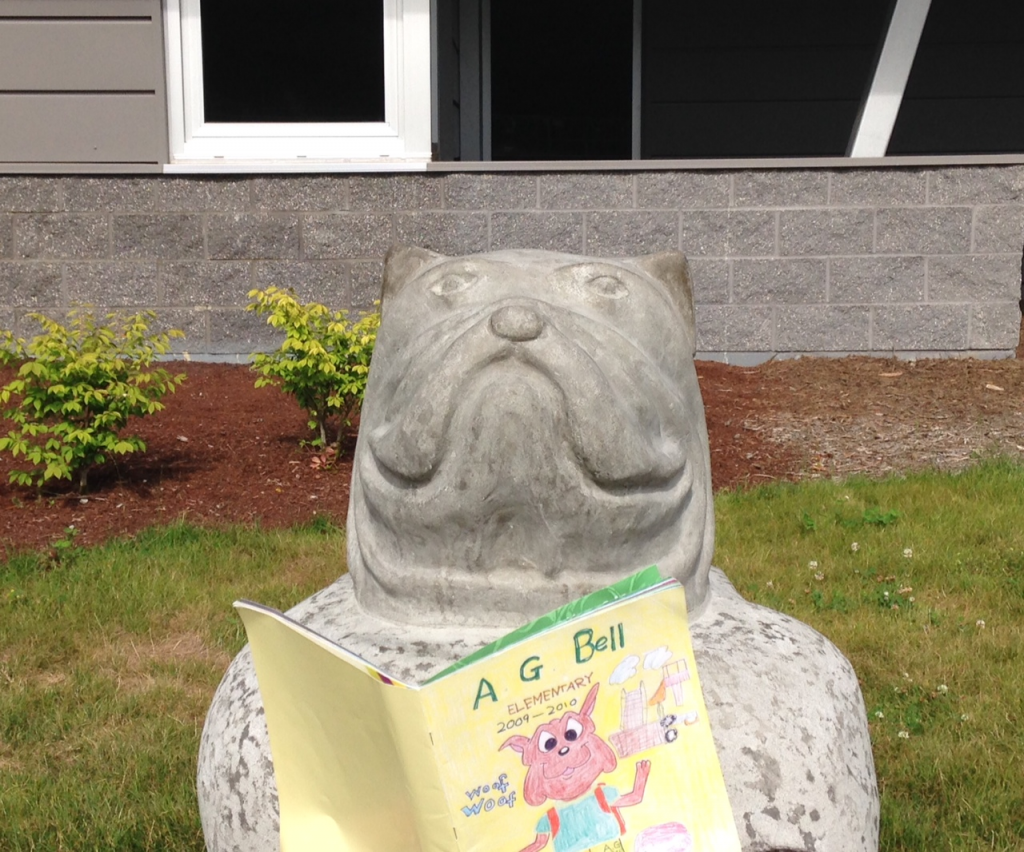 It looks like Alex is  participating with summer reading fun. Look at him enjoying the fabulous Bulldog yearbook from 2009-2010! Today marks one week since school let out for summer vacation. What books have you read so far? I hope by now you have read at least ONE book to keep your reading skills sharp. I am reading Odd Weird and Little by Patrick Jennings. He is the author of Guinea Dog, Guinea Dog 2, My Homework Ate My Homework, Invasion of the Dognappers, and Lucky Cup. He's also a local author, but local I mean he lives somewhere  in western Washington State! Who knows, he might be your neighbor. If you look on his website, you can find out the answer if you READ carefully!
Anyway, Odd Weird and Little is a funny  book about bullying. Yes, usually books about bullying are serious because bullying is a serious topic. Yet, Patrick Jennings knows how to take a subject like bullying, twist some humor into it and create a book that readers will love and learn from. Woodrow and his classmates are surprised by the new kid who comes into their class. He is small, like really small, wears a full suit, strange old-fashioned glasses over his HUGE eyes, carries a suitcase, comes from Quebec, Canada, and allegedly only speaks French. I have a idea who Toulouse, really is, but need to wait until I get further into the book, to confirm my hunch.  Do you have an idea from my description so far?
I hope you will leave a comment and let me know. Even better, go to your local library and check it out yourself, read it and then leave me a comment about what you think of the book! Here's a link to a blog post where the author explains how he got the idea for Odd Weird and Little. You can also visit Patrick Jennings virtually on his website (check with a parent first) www.patrickjennings.com To leave a comment, just click on the bubble at the top of this post, fill in the required information and type your reply. Push send! Easy, peezy!
Don't forget to send me your Super Summer Reading pictures! Mrs. Adei in Ghana, told me that she thinks she has some students who will want to participate too! Remember, we are trying to excitement about reading span every continent this summer! Send them to:
Happy Reading! Mrs. Hembree