Can you think of a great reason to read?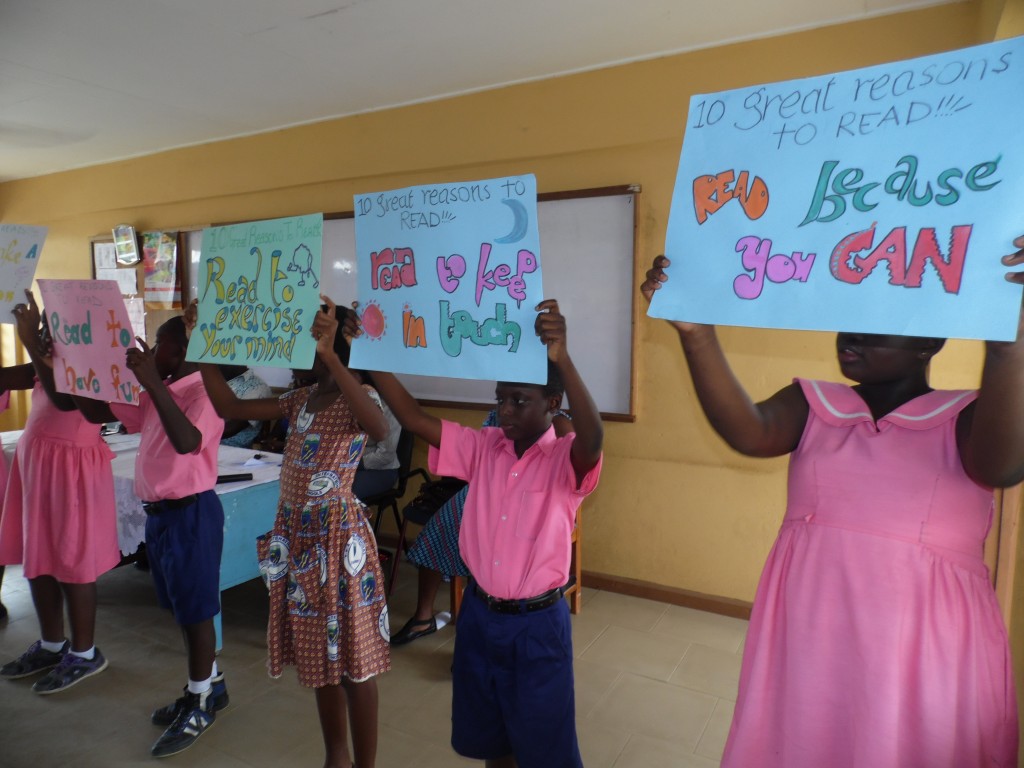 Mrs. Adei at our partner school in Akosombo, Ghana recently had a Read a Book a Week launch for the primary students. Her students created posters advertising why reading is awesome and important.
We have been sending books to Mrs. Adei's school in Akosombo, Ghana  as part of our books to Africa program for the past two years. We met at the Microsoft Global Forum in Prague, where we were both representing our schools and countries.
It has been an incredibly rewarding partnership for all of the children involved. Our students have learned that their actions matter by raising money, signing books and getting them in the shipping boxes, while Mrs. Adei's students love having new books to add to their classrooms and library at school. We can learn from each other and expand our reading horizons.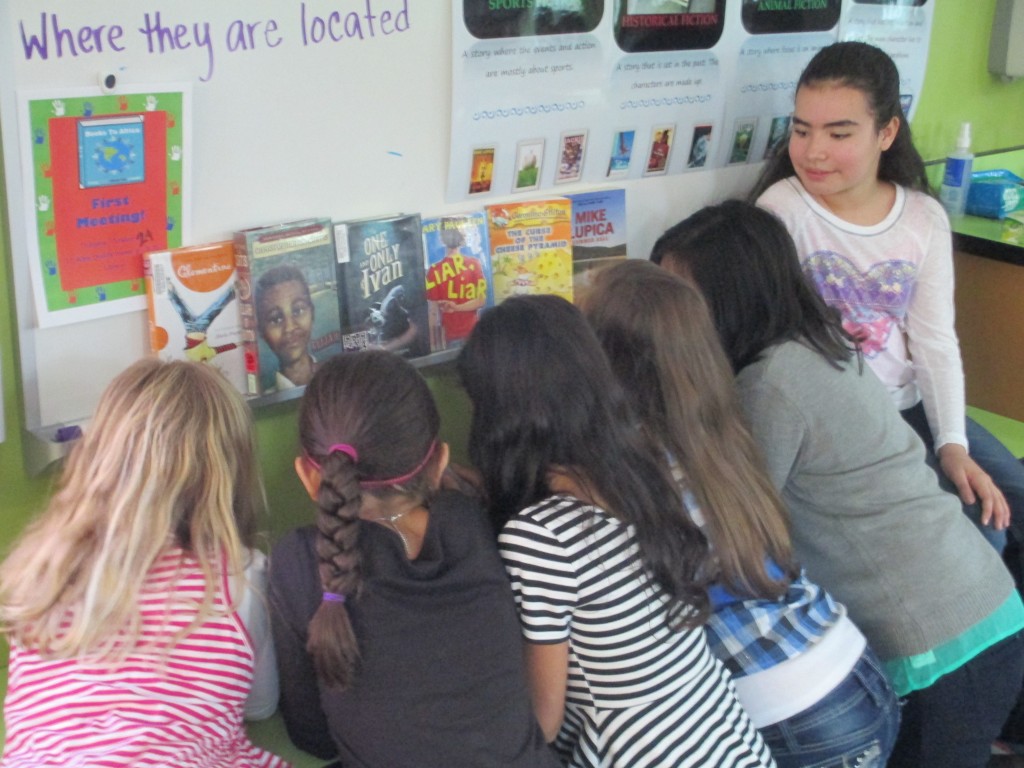 You may have noticed that this blog post was published on the Bulldog Reader Blog and not on the Books to Africa blog. I have decided that it's time to merge the two blogs into one in order. You can still read older stories on the Books to Africa blog about our partnership for the past two years with schools in Ghana, Lesotho, and South Africa. There is also a link to the blog at the top of this page.
I am hoping Mrs. Adei will be able to share so photos of her students reading this summer so we can include them for our Super Summer Reading posts. Wouldn't it be fabulous if we could get reading photos from every friends on continent in the world this summer? Whether you are near or far, send our photos  to:
Happy Reading! Mrs. Hembree