Who wants to be a paleontologist? 
Nearly every hand was raised after our first graders visited with paleontologists Matt, Adam, and Jennifer from Stony Brook University in New York. Our first graders have been researching dinosaur facts, creating art, learning science, singing sings, reading books, and writing stories in Dinosaur Land to get ready for the annual Dinosaur Show.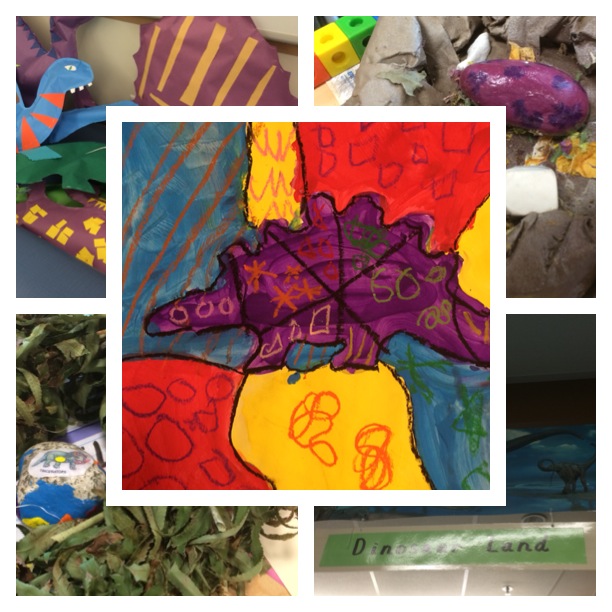 Our music teacher, Ms. Gibitz knows paleontologist Matt from when she grew up in Ohio. When he offered to do a Skype Dino visit, we were thrilled! When you bring Skype in the Classroom, you don't have to go anywhere outside of the school! You can stay where you are, and have people visit you, virtually! It's super fun, easy and free!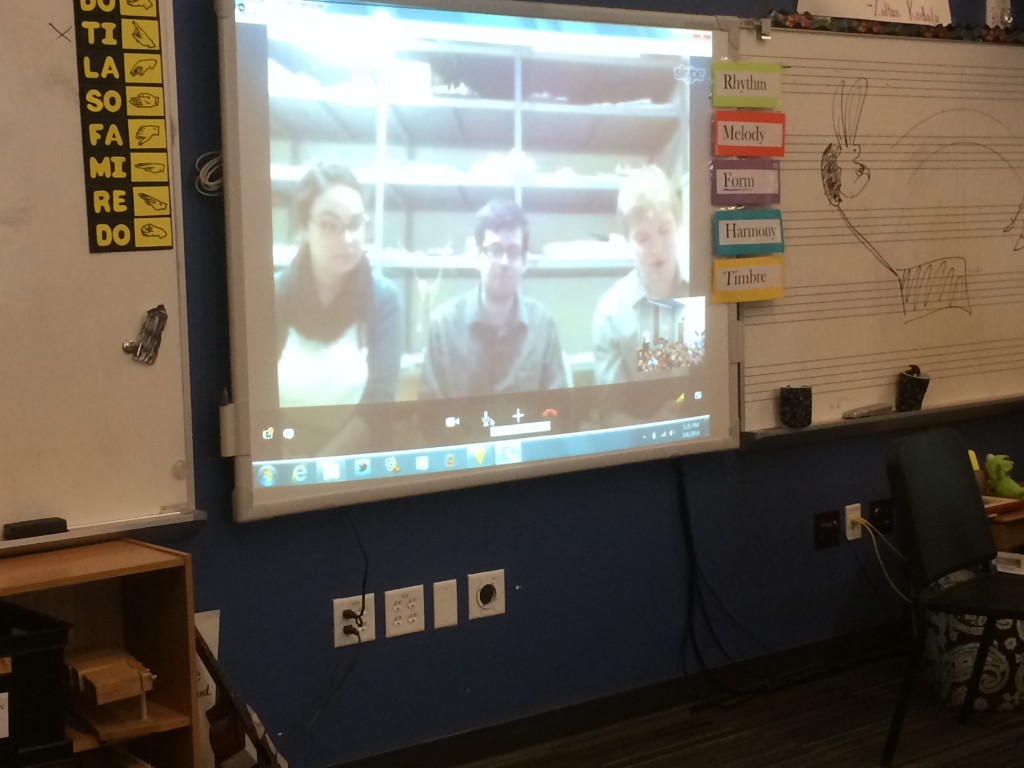 The students at Stony Brook University prepared a video for us to view first. 
Then our first grade dinosaur experts also prepared some questions as well, such as "What was the first fossil you found?" and "What's your favorite dinosaur?"  During our virtual visit, they answered these questions and talked about some of the dinosaur bones they have in their laboratory. Some of them are 60 million years old! 
We ended our visit with the "Fossil Rock" song about the dinosaurs! Mrs. Daly thinks a lot of our students have sung that song through the years. Thank you Ms. Gibitz for leading the song and arranging for this visit. It's really great to collaborate with music, library, PE and the first grade teachers. Thank you Matt, Adam, and Jennifer for sharing your expertise with our students. I wonder how many of them will now want to be a scientist when they grow up just like you. If you would like to learn more about fossils, you can visit their Past Time website where they share their knowledge in podcasts. They will also Skype or GChat live with educators and their students. 
If you want to know the answer to the questions above, you will need to ask one of our students or leave a comment!