Are You a Seahawks Fan?
Seattle is 1st in the NFC Western Division and will play the New Orleans Saints on Saturday, January 11th in the second round playoffs. Around the school it's a sea of 12th man pride with students and staff proudly wearing their Seahawks shirts.
So what do the Seahawks and the 12th man have to do with the library? Books of course! Whether you prefer pro football teams from around the country or college ball, our sports section has a wide variety of team books for you to check out. You will find the non-fiction sports books on the bottom shelf of our 700 section.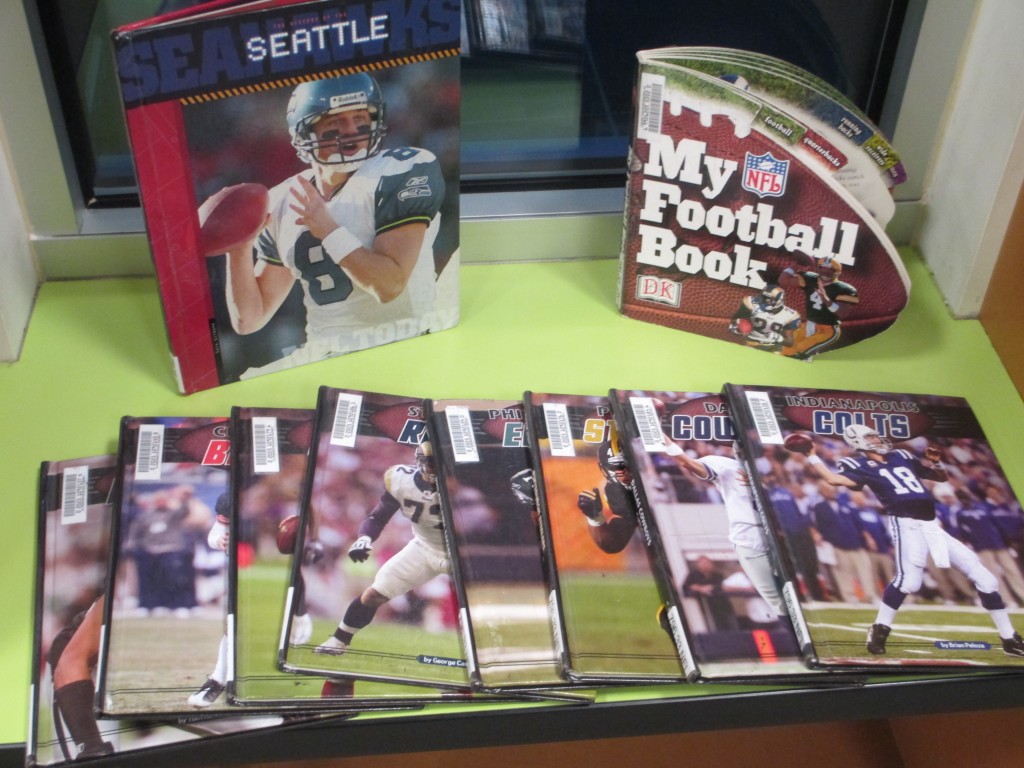 Look through our Sports Fiction choices too! We have books by Mike Lupica, Tim Green, Dan Gutman and many others that will take you on a fun sports ride.
If you are an avid sports fan, visit the sports section of your local library. I think you will find something there for your reading entertainment.
************
What is your favorite sport?
Is there a sports book or author you recommend to your friends?