What is CORE?
Our new bulletin board is a weekly contest connecting research and photographs. It's called CORE:
C is for Connect
O is for Observe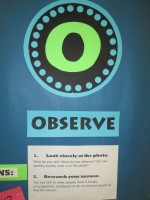 R is for Research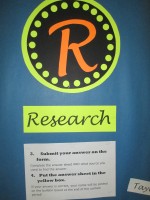 E is for Evaluate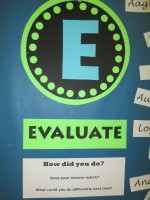 Put the letters together and it looks like this!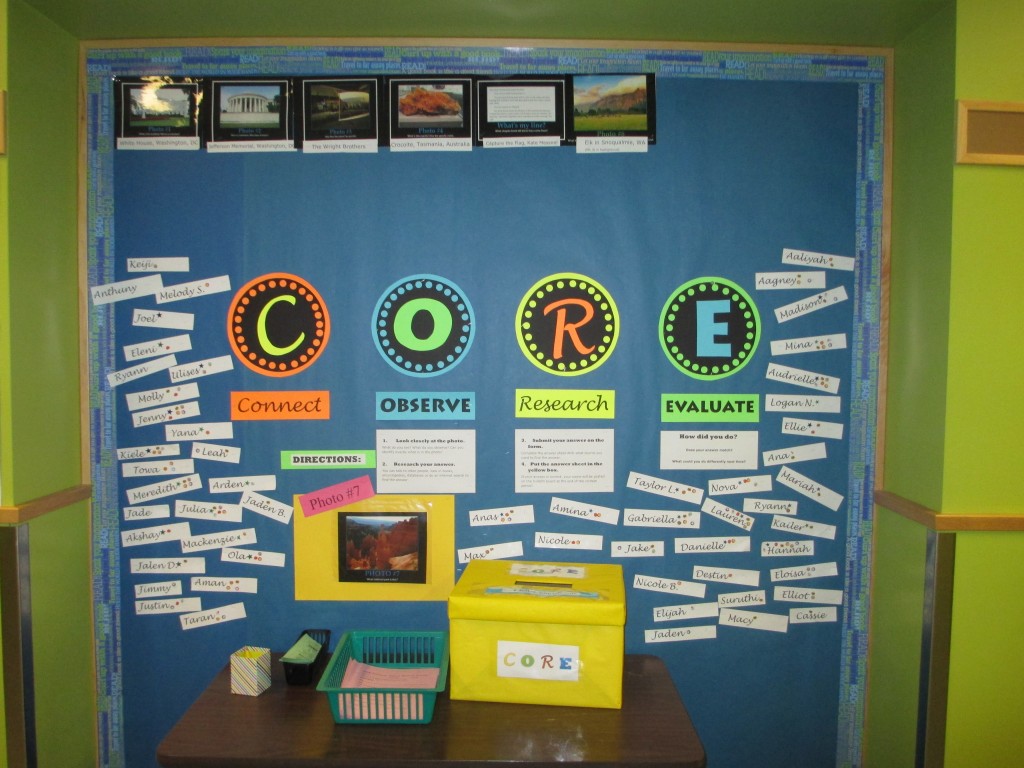 One of the important aspects of the new Common Core standards in writing is research.
 In the library, one way we are supporting this standard is through a fun weekly research game.Every Monday I display a new photograph on the bulletin board.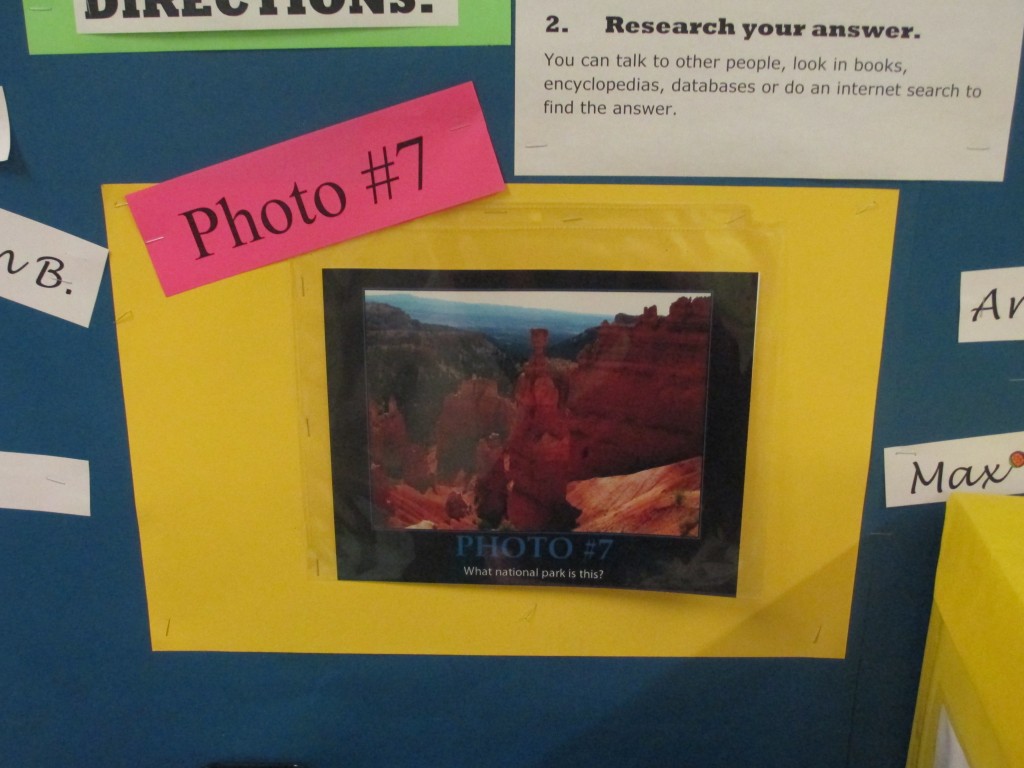 Students have until Friday to pick up a answer sheet, research the answer and return their paper to the CORE box.
Students can talk to their friends or families, look it up on our databases, use books or encyclopedias, or search on the internet for the answer.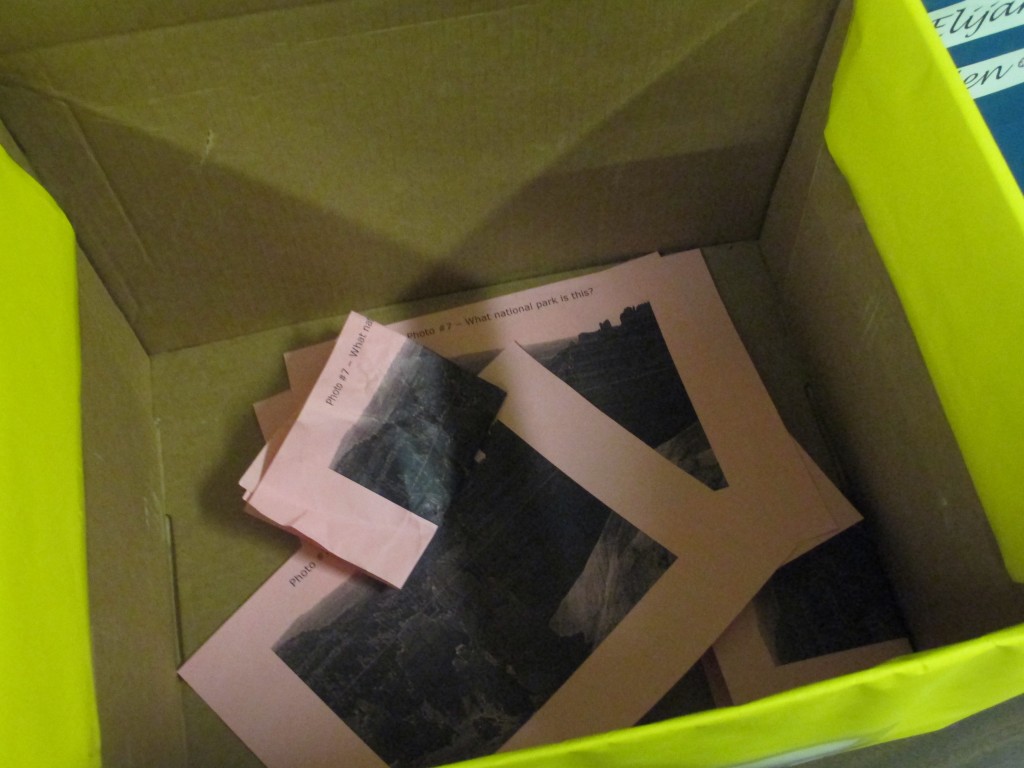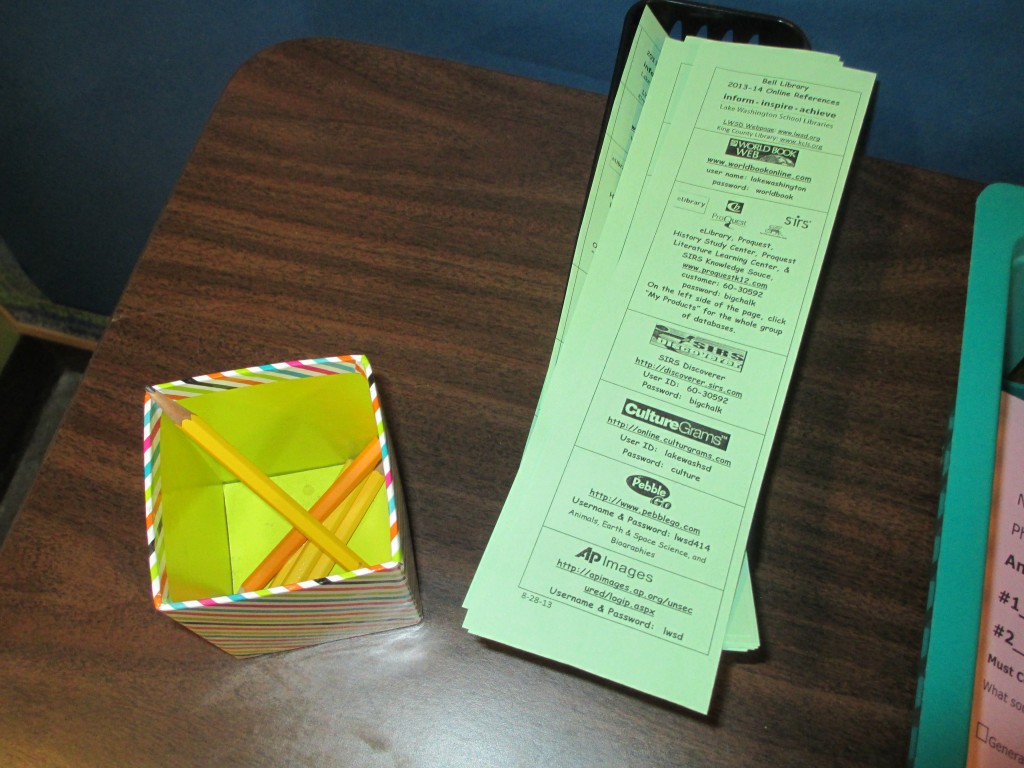 Everyone who participates gets their name on the wall and stickers are added each week a person participates. The answer sheets are corrected. Everyone gets a fun sticker if they write down an answer. If it's the right answer, I add a fun bookmark as well.
All of the photos I have used so far have been pictures I have taken as I have traveled to different places both near and far.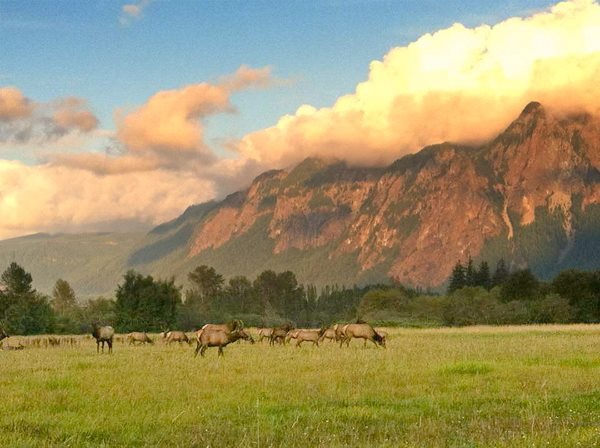 Last week, I had a photo of some Roosevelt elk grazing in North Bend, Washington with Mt. Si in the background. We had lots of entries, but only Mina had both of the correct answers. Apparently I have talked a lot about Africa because the most popular answer was gazelles grazing on the African plains!
Anyone can participate and remember it is not cheating to talk with your family about the answer. In fact, that's a great idea because if use the internet, the adults can help you search safely.
Who said research can't be fun? 
*********************
What search engine or database do you like to use?
What kind of photograph do you suggest I consider using in the future?
Leave a comment and let me know!