How much do you love your dog?
Are you brave enough to give him away?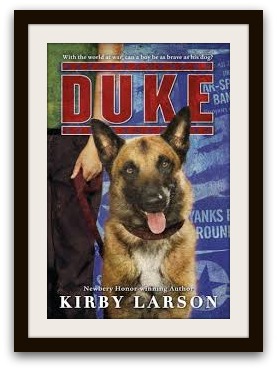 Duke, by award winning author Kirby Larson, is set in Seattle during World War II. Hobie's father has been sent to Europe to fight in the war. Everyone is doing their part to support the war movement and Hobie hopes if he helps too, his dad will come home faster. When he finds out there's a program where he can "lend" Duke, his German shepherd, to Dogs for Defense he is torn.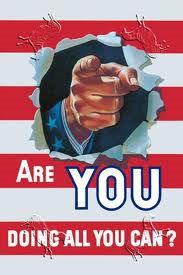 The poster in his classroom seems to be screaming at him. Are YOU doing all you can?  Hobie struggles inside. Is he really doing everything he can to help his dad? He's saving all his dimes to buy war stamps. He's helping his Uncle Tryg and trying to be the man of the house for his mom.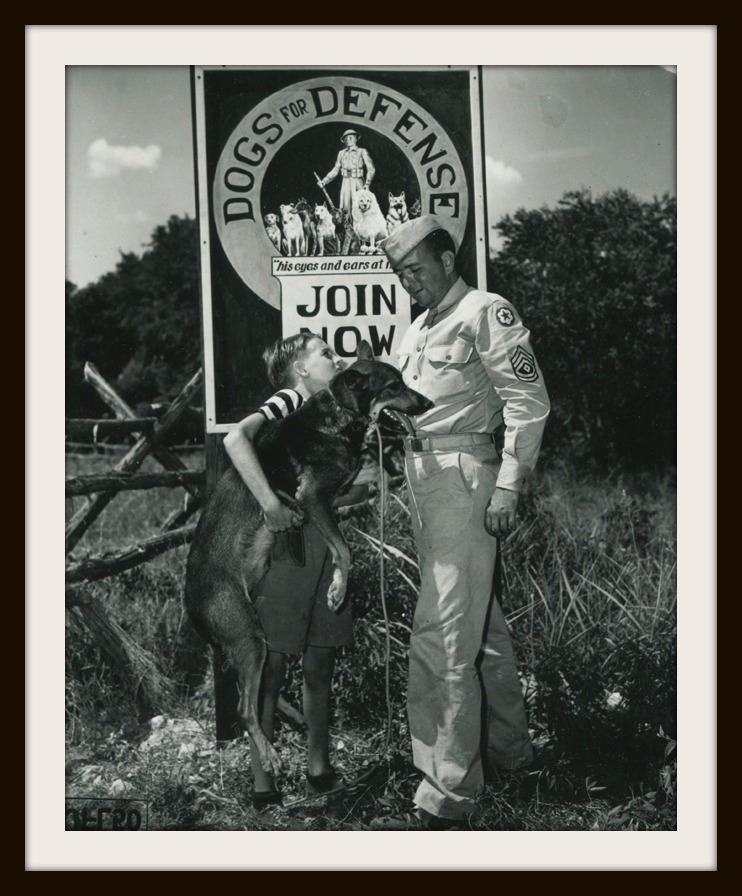 http://www.nww2m.com
Is it enough? Hobie has spent hours training Duke and the military could use him to sniff out mines or help patrol borders. It is important work and Duke would be a great defense dog.
From the moment Hobie says yes, and watches Duke leave, he regrets his decision. What if Duke doesn't come home? What if his Dad doesn't come home? Does Hobie have what is takes to be this brave? You will have to read Duke and find out!
Kirby had a book launch party at Third Place Books recently. She talked about her love of history, the research about Dogs for Defense and the backstory she used from her own family that developed into the book. You can also watch an interview with Kirby talking about her book.
Kirby is a serious dog lover and a portion of the proceeds went to Reading with Rover, a local reading organization where children read to dogs and practice their reading in a fun and non-stressful way. Along with some other Reading with Rover teams, Reese and I had the opportunity to attend the launch of Duke at Third Place Books.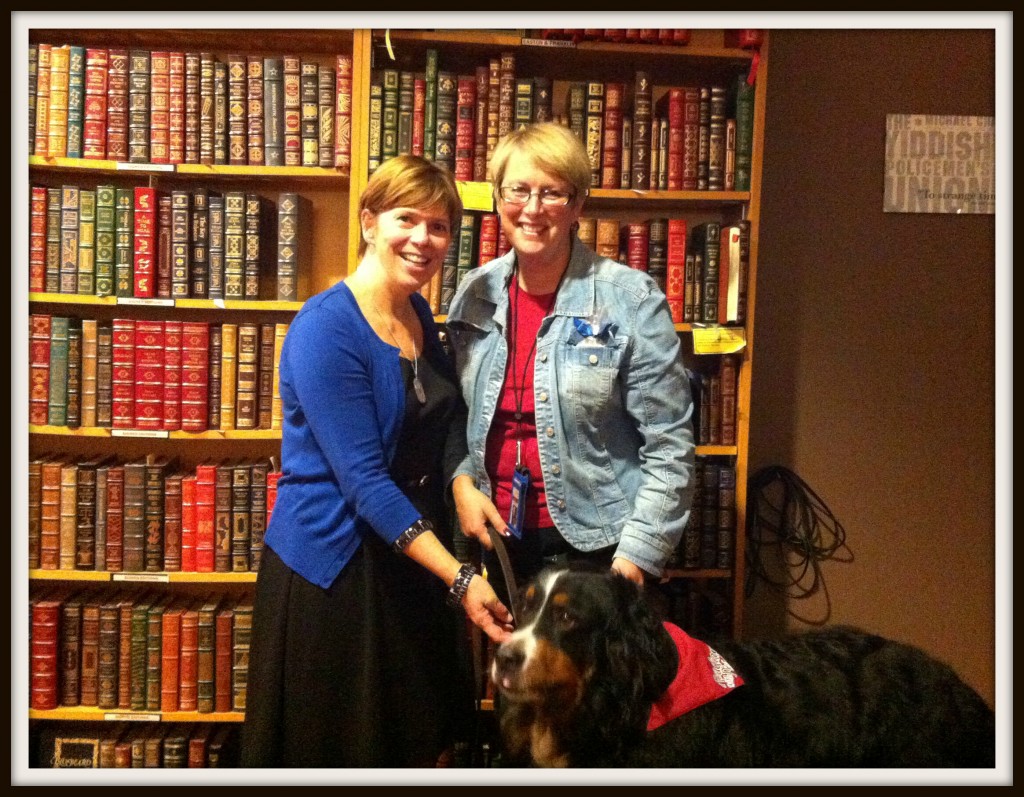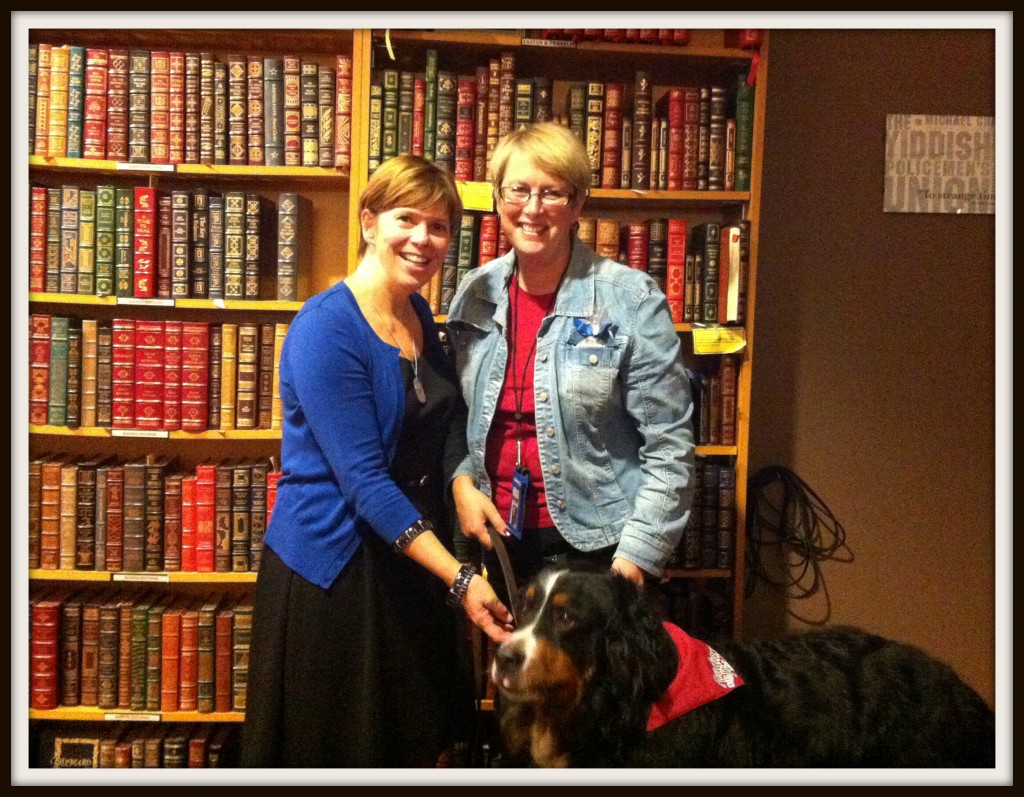 All the copies sold out and I think Kirby found some new fans for her books! Kirby also signed copy for our library! Thank you! Check out Duke at your local library or buy a copy at your favorite bookstore. If you would like to learn more, visit Kirby Larson's website and find out about other books she has written.
***********
Could you give up your dog or other pet for a good cause?
How can students help other people?