Have you ever been to Washington,DC, our nation's capital?

Mr. Hembree and I are here for the weekend. We flew from Seattle to Washington, DC. or 2,763 miles!
It's a long trip for just a weekend, but in this case we thought it would be worth it. We came to attend the Bammy Award ceremony on Saturday evening.
Earlier in the summer, I found out that I won the 2013 School Librarian Educator Voice Honoree Award.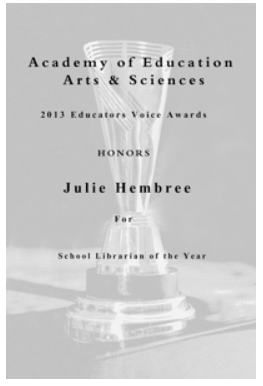 This award isn't about being the best of something. As the website says, "The goal of the Educator's Voice is to surface great work being done by educators who are way off the radar screen."   You can read more about the Bammy Awards here and the Educator Voice Awards here. Both the Bammy nominees and the Educator Voice Awards will be given out at Arena Stage. The Bammy Awards has been called a "magical" evening of fun where educators are treated like rock stars, driven to the venue in limousines, and escorted into Arena Stage via the red carpet. Everyone is expected to attend in "black tie attire" – tuxedos for men and evening wear for the ladies.
Thank you to the students, parents, colleagues, and friends who voted for me and made this weekend possible. I especially would like to thank Pauline Roberts, a colleague in Detroit, Michigan and Sonja Delafosse, a colleague in Everett who launched this journey.  Your support and belief that it's okay to push the limits of what a school librarian can do in the classroom keeps me motivated and laughing! 
To my wonderful family on both coasts, especially Joe who is my loudest cheerleader, and Tara who has now started her own PNW Runner Blog, thank you for always being there for me. And to my Dad, who was my original teacher mentor,–this is for you. In the heavens above, I hoping you're watching. Thanks also go to Nancy L, who wasn't able to log her vote online, but instead wrote me the most beautiful personal note a teacher could receive.
I would not even be receiving this award with my network of librarian, school district, and teacher friends near and far.  Thank you! You teach me something new everyday. These connections with each other push me to grow as a person and educator.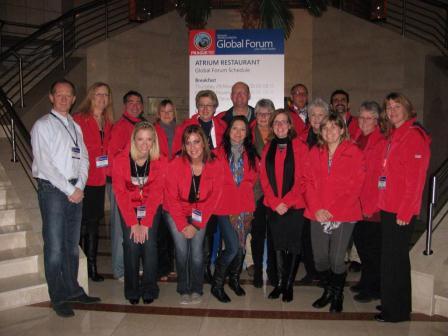 Before we attend the Bammys, we will be visiting some of the sights in Washington, DC. We hope to visit or see the Lincoln Memorial, Washington Monument, the Vietnam Memorial, the White House and the National Mall.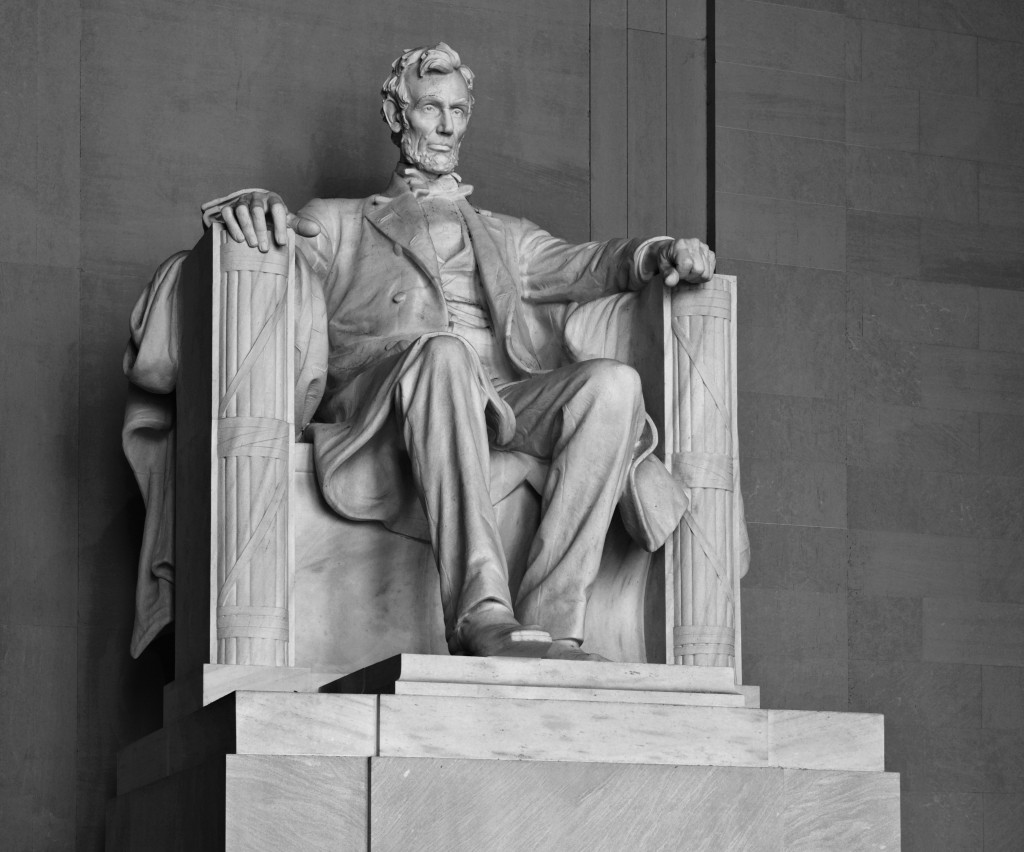 I'm really excited about the National Mall because that's where the National Book Festival will be held on Saturday and Sunday! It's a librarian dream come true – attending the book festival + meeting lots of famous authors + attending the Bammys + seeing lots of friends all in one weekend!
I brought some library books with me in hopes of meeting the authors and getting their autographs. I will definitely line up to see Katherine Applegate again,  the Newbery Award winner for The One and Only Ivan. I also hope to met Jon Klassen who wrote the Caldecott winner That is Not my Hat.
See you back at school on Monday. I'll share photos from our trip when I get return!