Do you recognize any of our readers today?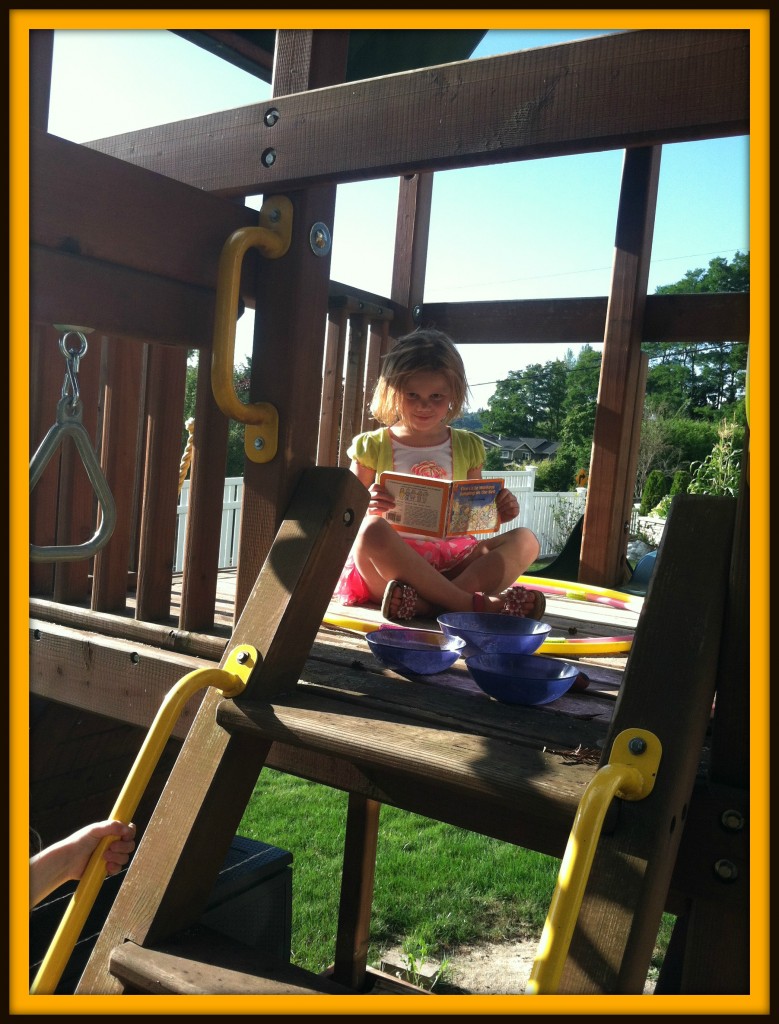 We have five new Super Summer Reading photos to share today. Lauren and Kate had some backyard reading fun recently. With all this reading practice, I think they are definitely ready to start the school year!
Orcas Island is where Meredith had her photos taken. Check out how she can read and kayak at the same time! I'm pretty sure I couldn't do that without getting wet. However, reading while swinging on the hammock used to be one of my favorite summer reading places.
Mrs. Yollis is one of our blogging buddies in California. She visited some family in Minnesota this summer and shared this photo of her relaxing in the lake. Her school started yesterday and she already has a blog post. She would love it if you visited her blog and left a comment! http://yollisclassblog.blogspot.com/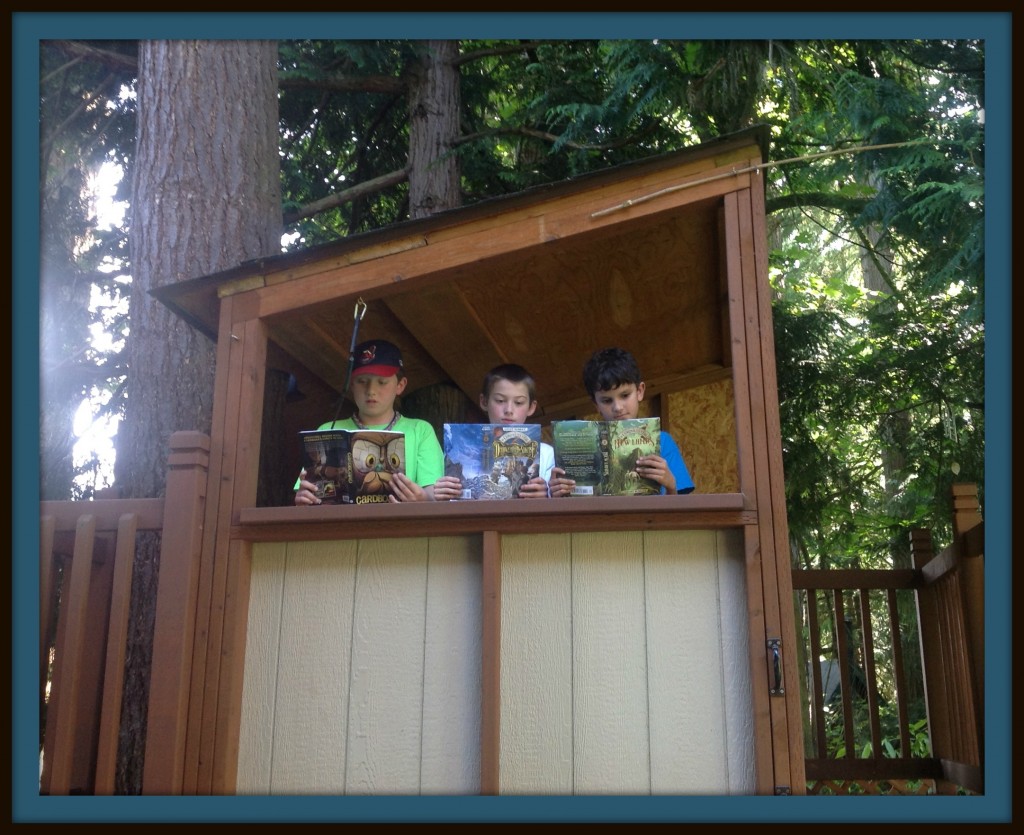 The "Three J's" are up in the treehouse for this photo! Thanks Jake, Jonah, and Josa for showing us how it's done. I think Geoff Rodkey would love seeing Deadweather and Sunrise, plus New Lands up there in the treehouse. Cardboard is a funny graphic novel about a boy who gets a cardboard box for a birthday present. Here is a link to Doug Tennapel's website where you can get more information about his other books.
Do you know Rachel? She is the bronze pig statue at the Pike Place Market who has had thousands of visitors take a  ride since she arrived in 1986. Thanks Josa for sharing one of Seattle's famous landmarks with our readers.
Do you want to send in a photo of you reading this summer? You are not too late! The deadline for submissions is August 31st! Just have your parents send me a photo to:
**************
Have you ever visited any of these places?
What was the best book you read this summer?
Leave me a comment and let me know!