Where is Parker?
If you guessed somewhere outside of the US you are correct! Recently, Parker traveled with her family to Portugal. In the photo on the left, she is reading at the Western most point in Europe.  The 2nd is her reading at the Castle of St. Jorge in Lisbon and the last picture is her reading at the Roman temple to Diana in Evora. If you want to learn more about Portugal and the wonderful sites you see there, visit official Portugal tourism website.
Where are Jake and Mackenzie?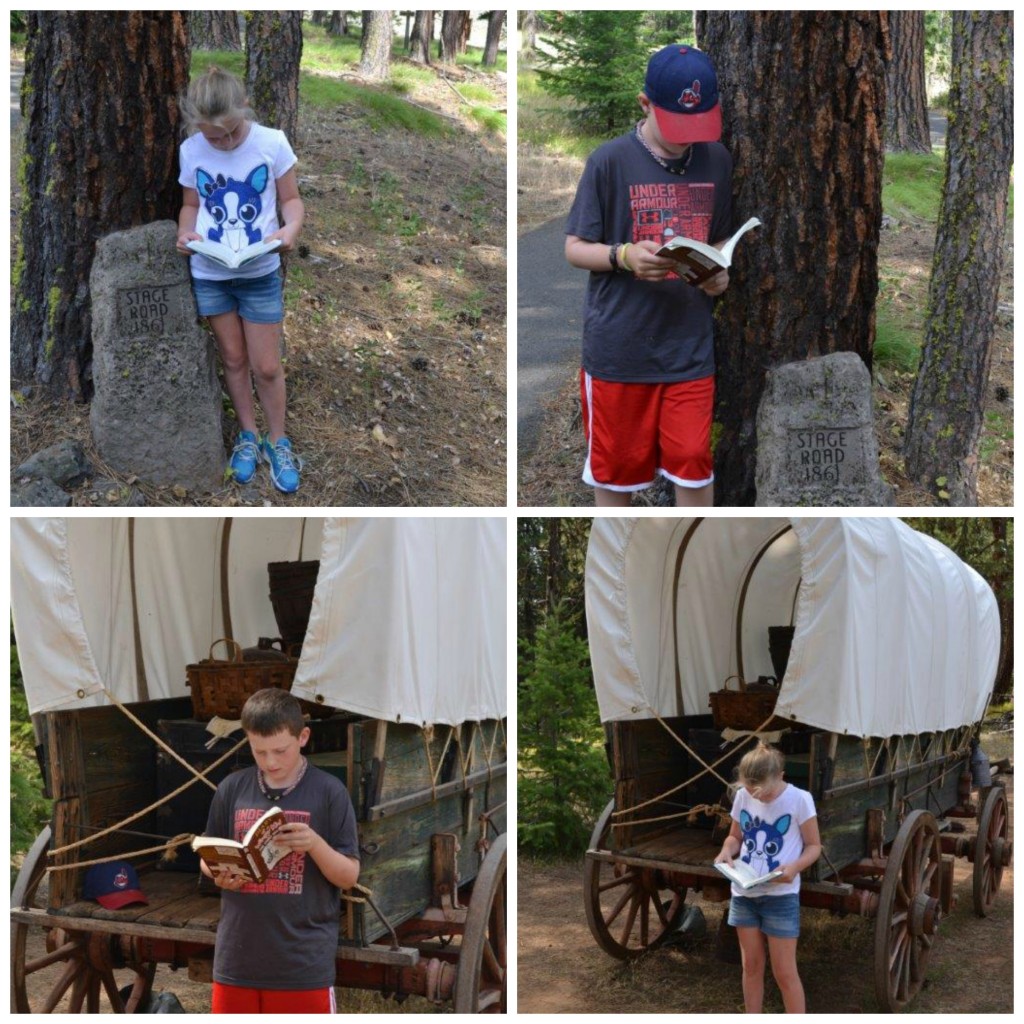 This time if you guessed inside the US, you are correct! Jake and Mackenzie went on a family road trip this summer and visited some sites within the western states. In the photo above they are at a tourist stop along the original Oregon Trail.
Do you recognize any of these signs? Like Mr. Hembree and myself, Mackenzie and Jake visited Zion and Bryce National Parks. In the top right photo, Jake is in Salt Lake City, Utah.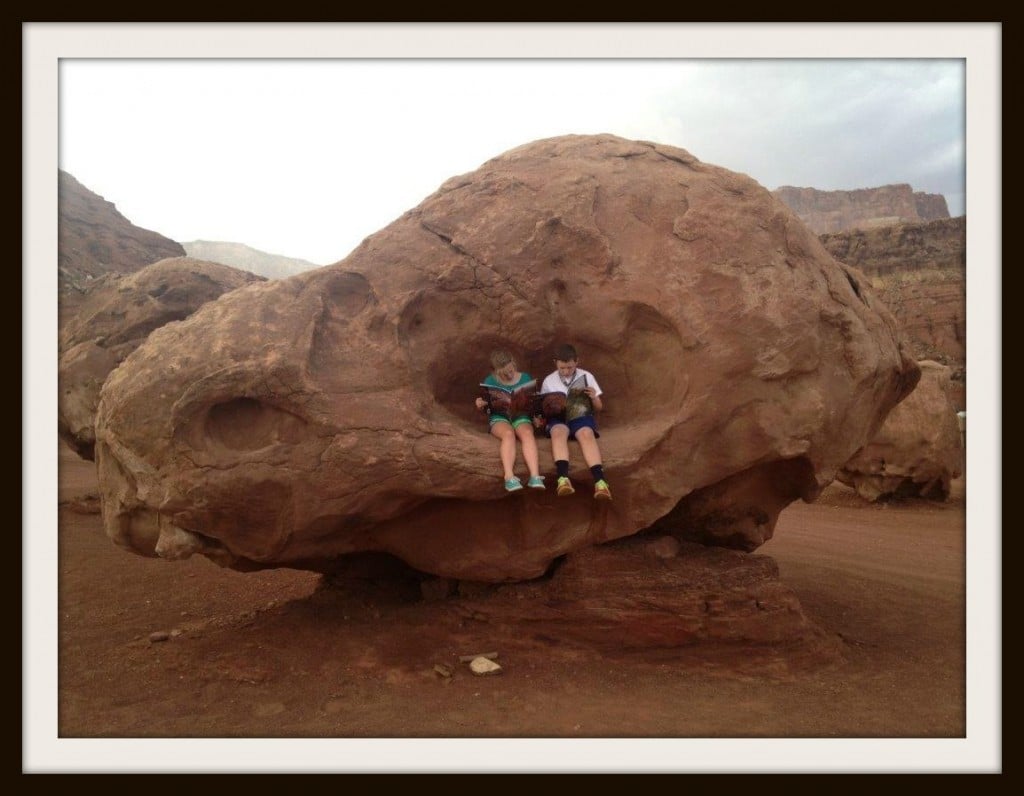 I don't know about you, but this rock looks like a dinosaur head to me! It's not though. Instead it's a rock dwelling in Arizona on the Navajo Indian reservation.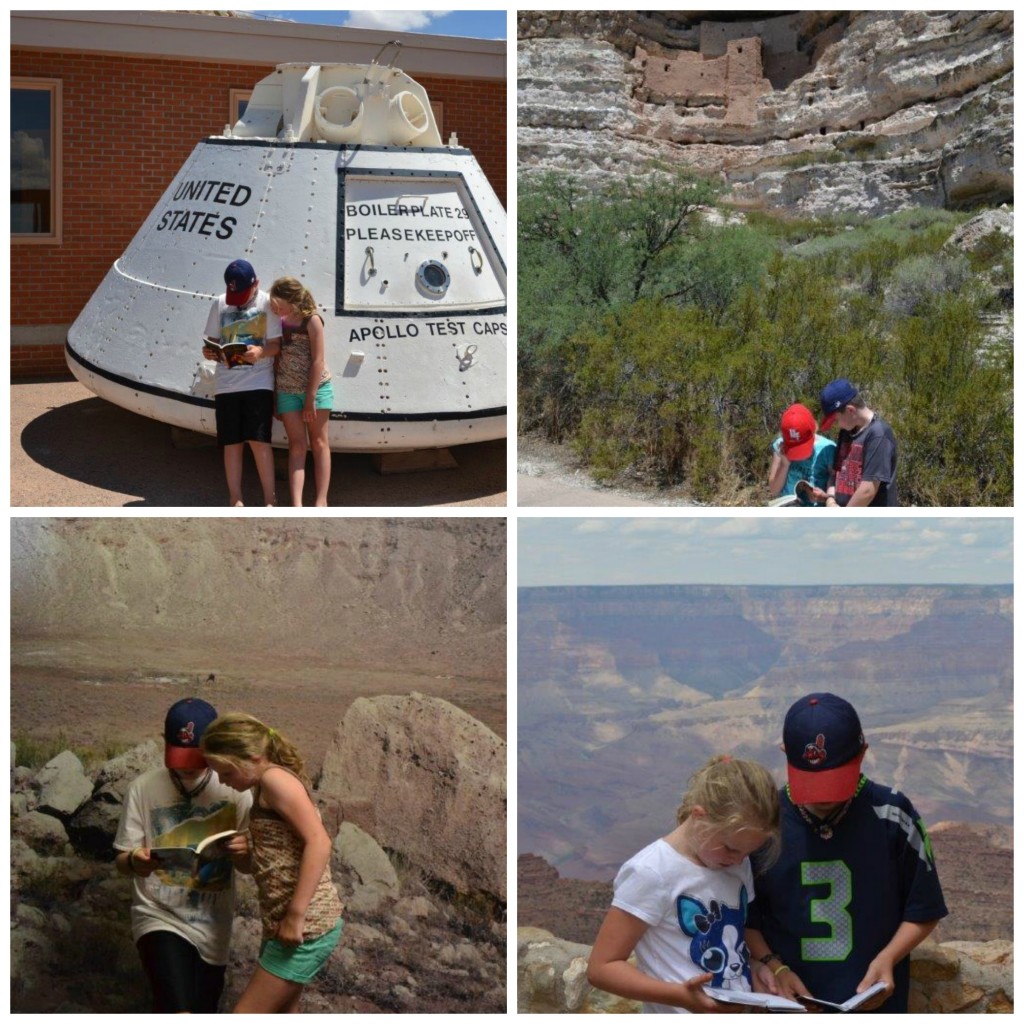 In the last group of photos, they are at Meteor Crater in near Winslow and Flagstaff, Arizona (left 2 photos). On the top right they are at Montezuma Castle National Park in Arizona and at the Grand Canyon National Park on the lower right.
Thanks to Parker, Mackenzie and Jake for sharing their reading photos while you were visiting these amazing places!