Is reading dangerous?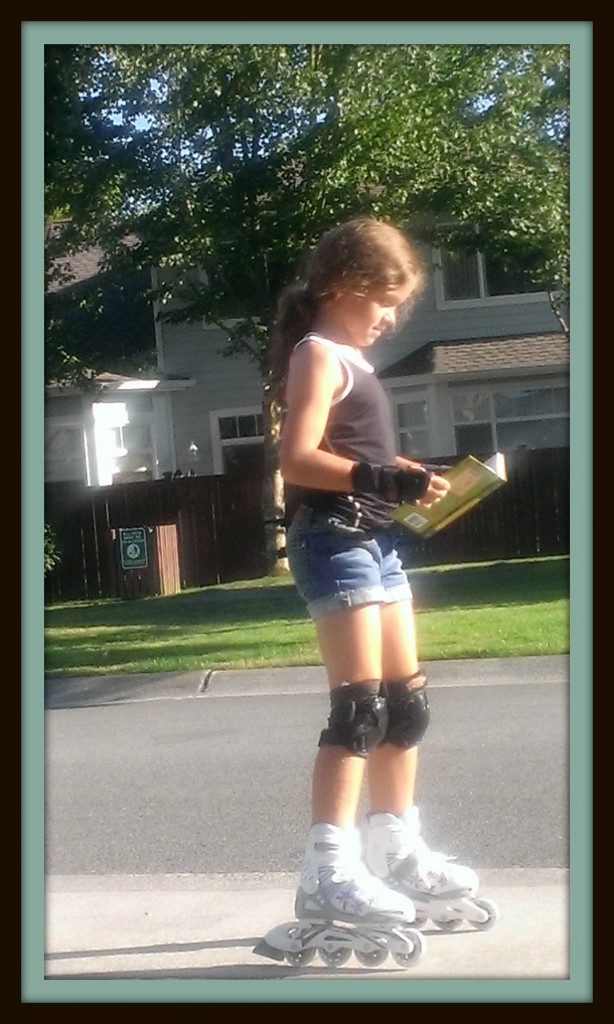 Luckily, Ema used lots of safety equipment to keep her free from injuries while she was reading! In her hands is book 5 from the How to Train Your Dragon series by the British author Cressida Cowell. If you like her books, or saw the movie and want to find out about her books, visit her website: http://www.howtotrainyourdragonbooks.com/  She has games, drawing competitions, videos, e-cards and all sorts of other fun stuff to do. There's also a link to a  Cressida Cowell YouTube video where she talks about how the stories are somewhat autobiographical! Imagine that! Check it out and you'll see for yourself.
Mrs. Adair recently took a trip to Washington, DC, our nation's capital where she visited many historical sites, including the Lincoln Memorial. Abraham Lincoln, the president who always wore a black top hat believed that all men are created equal, one of the founding principles of our country. Through his hard work, he was able to save the union and ended the Civil War. His legacy is forever remembered in this memorial. However, you don't have to travel to Washington DC, to see it. You can visit virtually from the comfort of your home through this  Lincoln Memorial Interactive tour.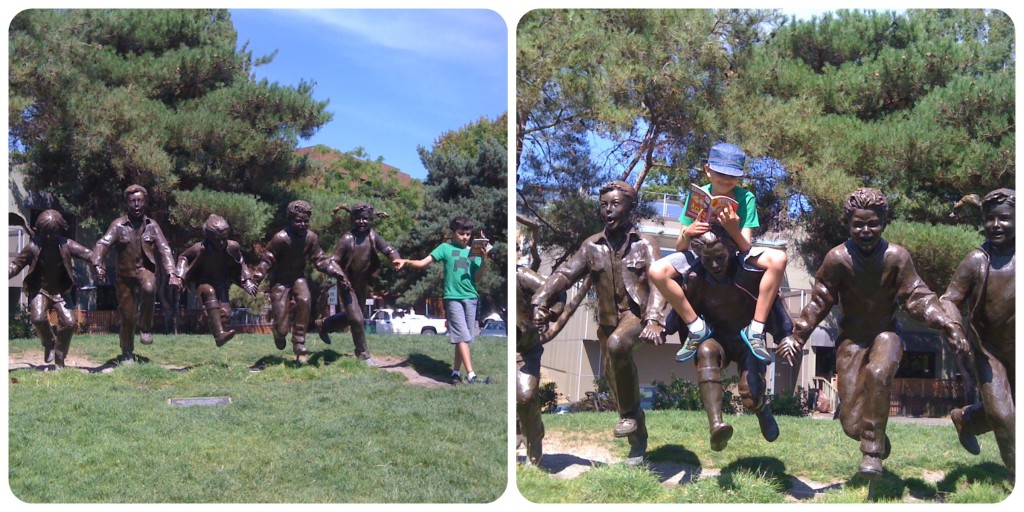 Who wants to play? Josa is with the "Puddle Jumpers" bronze sculpture by Glenna Goodacre. It would be hard to resist playing with these children in the park! You can learn more about this sculpture and others at Marina Art.
School begins in less than a month. I hope you are reading, logging your minutes, taking photos of you reading, and getting those prizes at KCLS just like Pakal and Ulises!