Do you recognize this reader?
Hannah recently visited Lake Chelan in eastern Washington and did some awesome vacation reading! She is reading one of the Cupcake Diaries books, a popular series about the friendship of some girls. These books are available in paperback and now in eBook version too. If you want to know more, visit the Cupcake Diary website. Thanks for sharing your photo Hannah! What will you read next?
Being on vacation is the perfect time to get some reading done! I did the same thing while I was on vacation with Mr. Hembree on our southwest vacation. Dog even checked out the mystery books in the Zion National Park bookstore! I bought a copy of Over the Edge for our new library. It will be available in the mystery section.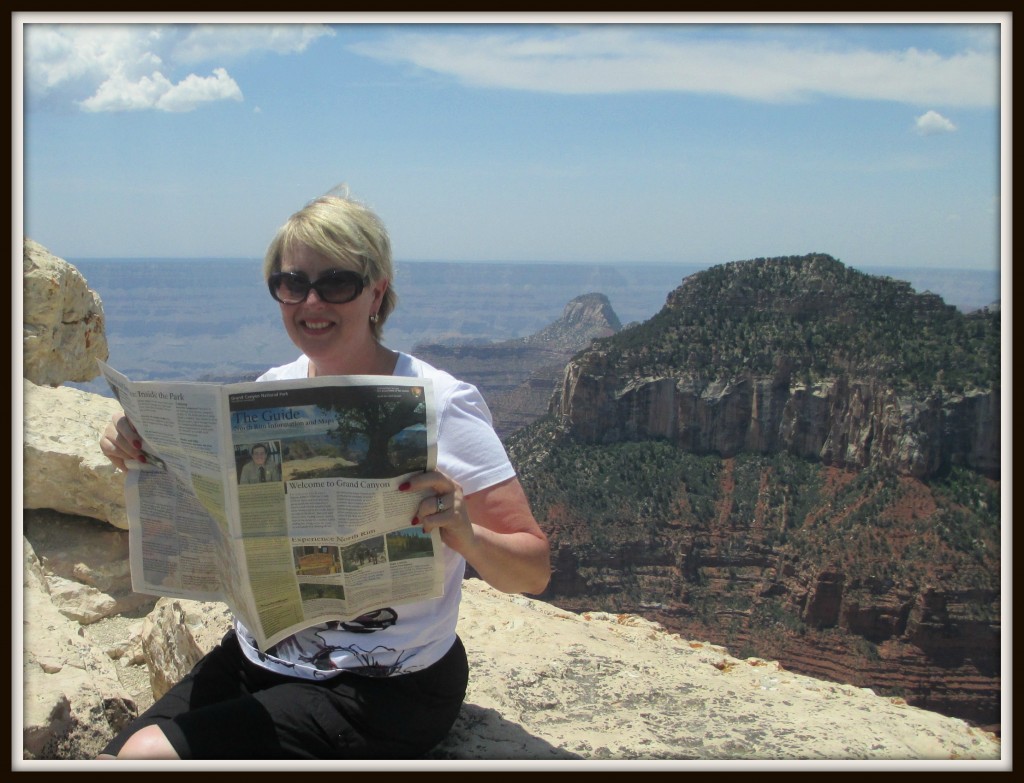 In the photo above, I am holding Skinny-Bones by Barbara Park. Skinny-Bones was written in 1982 and is still a very funny book to read! Alex is a 6th grader who is just not the best baseball player in the world. He does have a great sense of humor though, and uses it to help him get out of a lot of sticky situations! You might recognize that very famous author name too! Do you remember what other books she has written?
Have you been reading too this summer? Send me a photo and I will get it published on the blog. Just have your parents send it to:
Keep Reading!
Mrs. Hembree