Our first super summer student reading photos are in! Let the fun begin!
insert
Reading happens whether you are inside or outside! Thanks for being the first readers to send in our photos! I try to post at least once a week if I can. Remember, you can participate too! Adults can send me the photo to:
I just came back from San Antonio, Texas at a technology convention. I started a book on my eReader on the plane and then did lots of reading while I was at the convention. Mostly what I read was our schedule book. Each day there were numerous classes to choose from for each hour of the day. I had to scan the schedule and then figure out which session seemed the most interesting. While I was walking in the convention hall, I saw this statue and had to have my picture taken.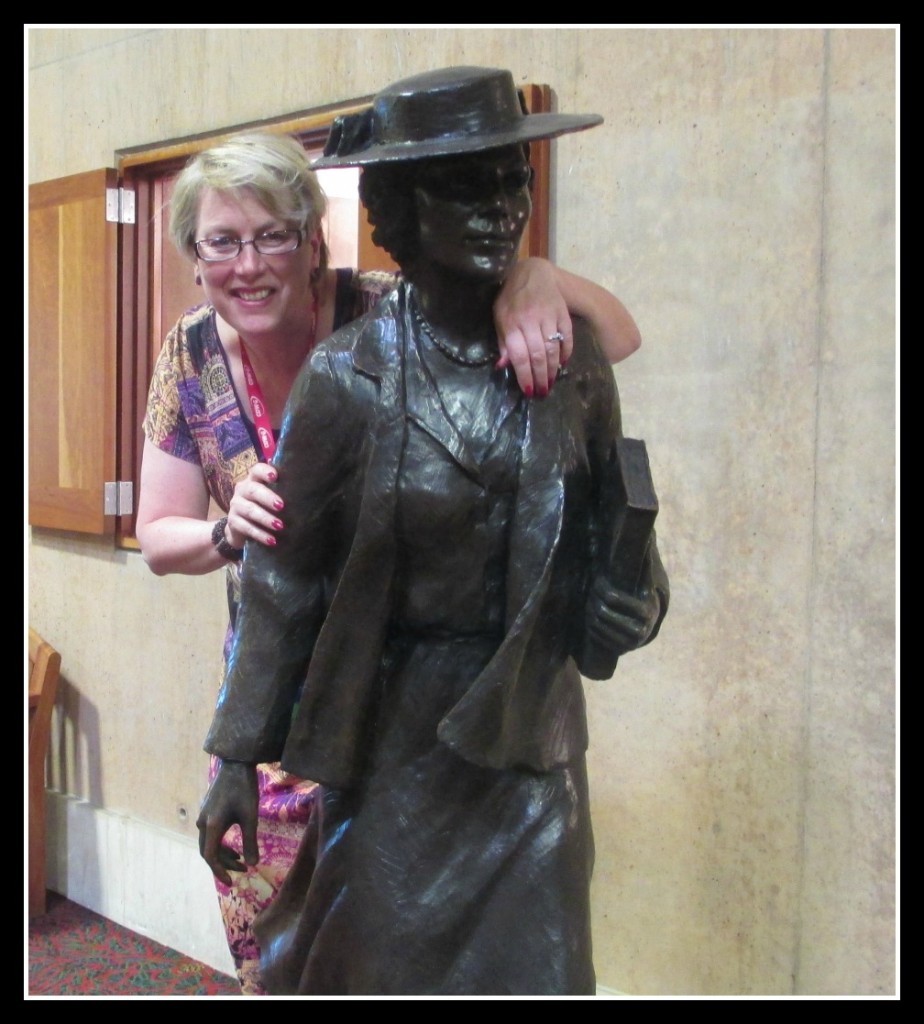 I also met the author of one of our favorite library books. He wrote The Dot, Ish and lots of other titles. We celebrated International Dot Day with thousands of other readers in September.
Do you know who this is? Leave me your guess in a comment.
Happy Reading, Mrs. Hembree