There is something about eating with chopsticks that changes things. First of all, unless you are really good at it, you can't eat fast. The process is super s….l….o….w. It  takes some coordination and practice to maneuver two sticks in one hand and pick up food. According to the Mobile Cuisine Chopsticks fun facts page, when you use chopsticks, you involve over 30 joints and 50 muscles in the fingers, wrist, arm, shoulder as well as thousands of nerves.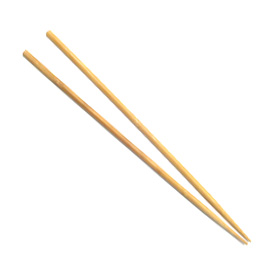 Second, when you are around other people who can't use them very well, it's funny.  At first it's frustrating. Then when you look around and see that every other person is having the same problem, it's time to laugh. Food can go anywhere and everywhere when you use chopsticks.
The 3 P's
Last, a person can learn about the 3 P's. That's persistence, practice, and patience! Becoming a master of chopsticks requires all 3 P's. Once you become skilled with chopsticks, you can eat anything (except maybe broth)! It feels just like riding a two-wheeler bike without falling down!
Those are some of the lessons we learned after we read Chopsticks by Amy Krouse Rosenthal. Chopsticks is about a pair of chopsticks who are the best of buddies. They do everything together, but when one gets hurt, they have to learn how to manage on their own.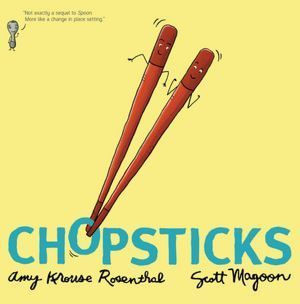 It feels uncomfortable and lonely in the beginning. Before long, things change and what was so difficult at first, is just a memory.
To find out what it's like to use chopsticks, we had a little practice session. Everyone got a pair of chopsticks and a cup. Tables partners shared a plate of cereal. The object was to get as many pieces of cereal from the plate into the cup. No fingers allowed! We got frustrated. We had fun! We got to eat cereal!
Chopsticks is one of the nominees for the  2013 Washington Children's Choice Award. More fun activities for this book can be found on her Chopsticks activity guide. If you like Chopsticks, you'll probably enjoy Amy Krouse Rosethals' other books too! Give Spoons or Exclamation Mark a try.
*************
What was your first experience using chopsticks like?
What are some things that come in pairs?
I used transition words to start new paragraphs. Can you name them?