Our books got to Mumbai, India!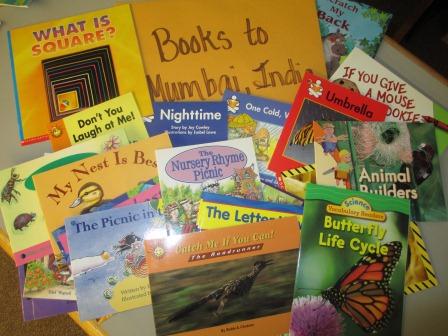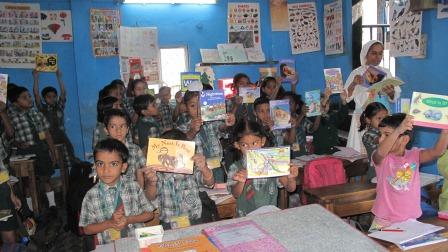 In one of our recent posts, I mentioned that one of our parents volunteered to take some books to Mumbai, India while he was there on a business trip. You can read about the original post here. Now we have photos of his trip!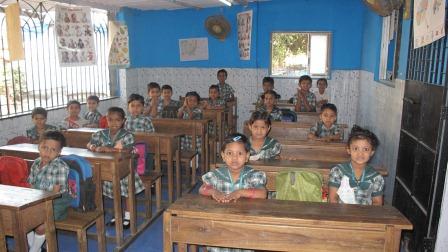 Josa's dad visited the Handmaids of the Blessed Trinity Convent School which is located in the Andheri neighborhood near the Mumbai International Airport. This is a particularly crowded area of Mumbai, and most people do not have much money.
Two nuns, Sister Paulette, who used to work with Mother Teresa, and sister Eliza , run an orphanage and  school with teachers and volunteers.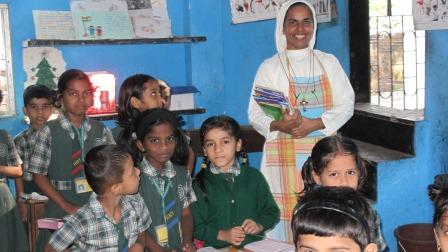 Their mission is educate the children at their school in the hopes that when they are older, they educate themselves out of a life of poverty.
The children were very excited to visit with "Uncle Tarun" as they called him! They talked to him and the adults gave him a tour of the school.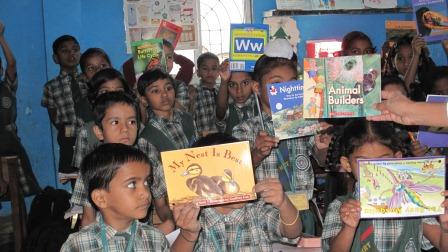 They also sang him a song while he was there. Here is a short video of the children at the school singing to "Uncle Tarun".
Thank you "Uncle Tarun"!
**********
Did you see any of the books you signed?
How does it make you feel to help with our program?
Do you have a comment you would like to share?