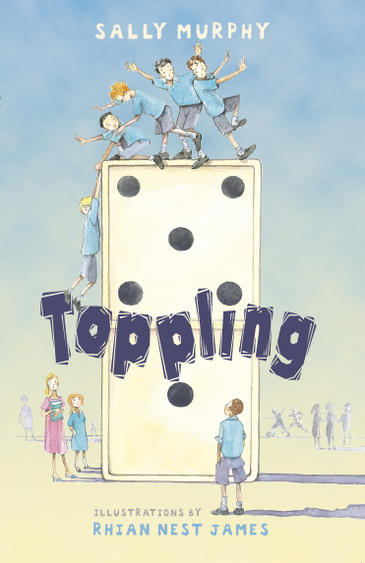 Do you love to play dominoes? Do you enjoy the clink, clink, clink as dominoes topple in black and white lines? If so, pick up a copy of Toppling by Sally Murphy. Josa donated a copy for our library and wrote the following book review!
John is the main character of this book. He is a boy with an unusual hobby–he likes to set up dominoes and tip th first one and watch them topple in complicated patterns. John's goal is to win the world record of toppling. then something happens to make John's world start to topple. His best friend Dominic gets very, very sick. This is a one-of-a-kind story about change, coping and friendship. This is a book for ages 8+ or anyone who wants a good read. It is illustrated very nicely.
I also just finished a book trailer for Toppling! You might recognize some of the actors for the trailer!
<
You can find Toppling by Sally Murphy in the realistic section of our library!
Here is the call number: F MUR Realistic
***********
Have you every played the game dominoes?
What have you built using dominoes?