Yesterday, the Edublog Awards were announced and it
was a big
day for the Bulldog Reader Blog!
In the Best Library Blog category,
we were one of the Top 5 Best Library Blogs!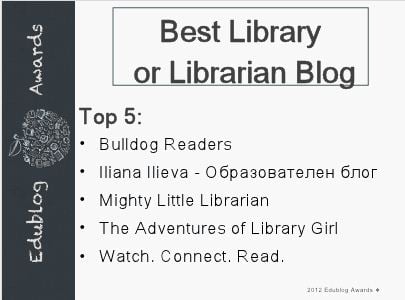 The winning Library Blog is a blog in Bulgaria! How cool is that? I have had fun copying text and inserting it into Google translate in order to read about this Library Blog.

If you are not familiar with Bulgaria, here is a map to show you. Bulgaria is located in southeast Europe. You can see the blue dot in the center of the country. It borders Macedonia on one side. That where some teachers from the Global Forum are located. They are the ones who gave us the drawing of Kid Lit Movies and had the winning Fun, Education, Stop Motion Animation project!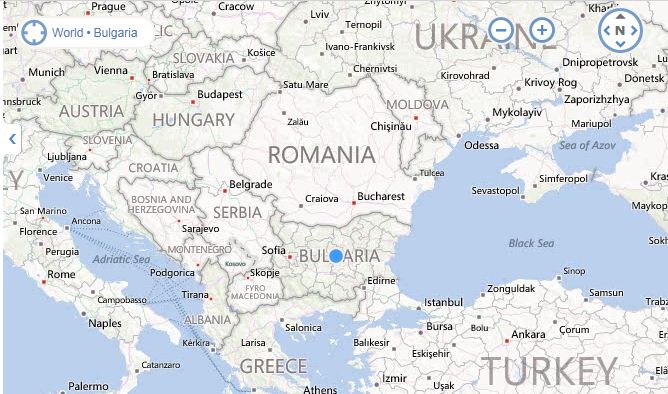 It's quite an honor to be short-listed with all of these other fabulous teacher librarians! I visit many of them often to get ideas about books and lessons.
The best part of the Edulbog Awards are not really the awards at all. The best part is learning about awesome blogs, wikis, apps and resources available for students and teachers! 
I have made some wonderful friends through Edublogs. I hope we will make some new friends too!
Thank you Edublogs for hosting this annual event and giving us the opportunity to learn from each other!
************
 Have you ever won an award before?
Have you ever visited Bulgaria?
 Which are your favorite blogs to visit?