It's  November!  That also means that it's time for your nominations for the 2012 Edublog Awards! This is the time when educational bloggers can recognize the incredible work of other bloggers around the world.
It's not easy narrowing the choices to one nominee. Our blog has been greatly influenced by the work of many amazing librarians, teachers and bloggers. It's our turn to say, "Thank you!" in nominating them for an award!
Have a favorite blog? You can nominate until November 26th. You can find more information here.
Here are my nominees for 2012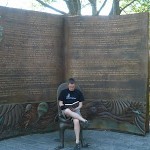 Best Library Blog: Watch. Connect. Read – I discovered book trailers because of Mr. Schu's use of them in his incredible blog. That single discovery has certainly influenced the course of my career in the last year. There would be no One and Only Ivan video or Kid Lit Movie project if I hadn't discovered this incredible blog.

Best Video/podcast: Mr. Avery's Classroom Blog math videos. This 6th grade teacher knows how to take math, add a little fun, and create videos that teach other kids hard mathematical concepts.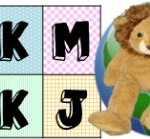 Best Classroom Blog: 4KM and 4KJ @ Leopold Primary School – This blog was one of the first I ever discovered on the web. Last summer I met Mrs. Morris, one part of this team blog. These teachers never stop reaching for new and innovative ways to share what they are doing in the classroom.
Best Student Blog: BB's Awesome Blog There aren't enough fabulous words to describe BB's student blog. For two years BB has kept her blog going with charming and original weekly posts, with the help and support of her mom AA. Someday I am going to fly to Australia and meet this incredible family.

Lifetime Achievement Award: Sue Wyatt  This Australian teacher retired last year, yet she continues to help students and teachers with the Student Blogging Challenges. Retired, but still working…a lot…for free? Who does that anymore? Sue does!

Influential Blog Post: Linda Yollis- November is Family Blogging Month Linda charted the course for hundreds of teachers on how to involve families in blogging.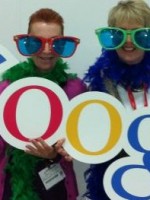 Individual Tweeter: @JoAnnJacobs68–  During the depths of the dark, dank and dreary Seattle winter months, JoAnn brought sunshine into my life with her thoughtful tweets and Hawaiian flower photos.
Best Twitter Hashtag: #choose2matter – Angela Maiers started this movement. She has a great passion for helping students understand what they do really does matter and make a difference in our world beyond the 4 walls of the classroom.
Best Group Blog: Nerdy Book Club – No other group blog supports the love of reading like the Nerdy Book Club. Add it to your daily reading for a dose of literary bliss.
  EdTech Blog – Cool Cat Teacher Blog – I can always count on learning something new about educational technology when I read one of Vicki Davis' blog posts!
Best Teacher Blog: Finding Ways for All Kids to Flourish – Joan Young – Joan writes from her heart. She really does believe that everyone has a place and can show their best.

Best Individual Blog – Tracy Watanabe Tracy knows how to bring her knowledge of teaching, technology and resources together in a great blog.
*************
Now it's your turn!
 I hope you will nominate someone who has helped you!