Last month Pete the Cat left on a trip to Australia!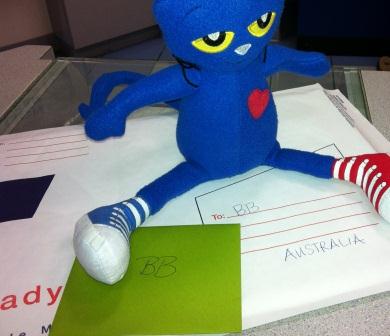 He arrived safely and has been having heaps of fun! The word "heaps" is used in Australia when we say "lots", such as lots of fun. Check him out in the Bird of Paradise plant in BB's backyard!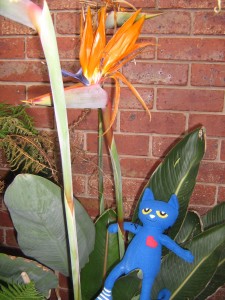 BB has been writing about his adventures and I hope you will visit her blog to find out all the details.
Please leave her a comment and let her know you visited. Here is the direct link to her blog.
 **************
What do you think Pete should do while he is "down under"
What season is it in Australia now?
Do you think Bird of Paradise plants would grow in Seattle?