Why designate a month to picture books?
Don't we all love picture books already? The answer is simple. With the birth of eBooks, iPads, Kindles, Nooks and other online reading devices, many feel traditional printed picture books may be on the way out.
This is the 2nd annual celebration of Picture Book Month. Founder Dianne de Las Casa decided it was time to celebrate picture books in their printed format so she created an initiative to designate November as "Picture Book Month".
Every day in November, there has been a new post from a picture book author explaining why he/she thinks picture books are important. You can visit the website from the link here.
We always celebrate picture books in our library. However, we have also added some art to the mix in our  lessons. Here are the highlights of our week.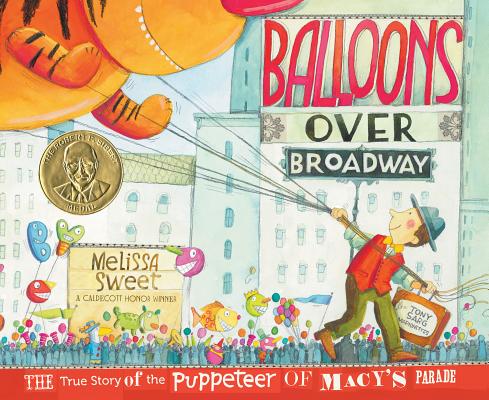 What says Thanksgiving Day more than turkey, mashed potatoes and pumpkin pie?
 The Macy's Thanksgiving Day Parade!
For more than eighty-years, children young and old, have been delighted by the bobbing and swaying gigantic balloons that float down the streets of New York City in the parade.
Melissa Sweet tells the true story of Tony Sarg, the puppeteer who was the inventor of the Macy's parade balloons. After we read this book, some of the classes also made Balloons Over Broadway mini-boxes and finger puppets. You can get this activity and more at the Houghton-Mifflin website here.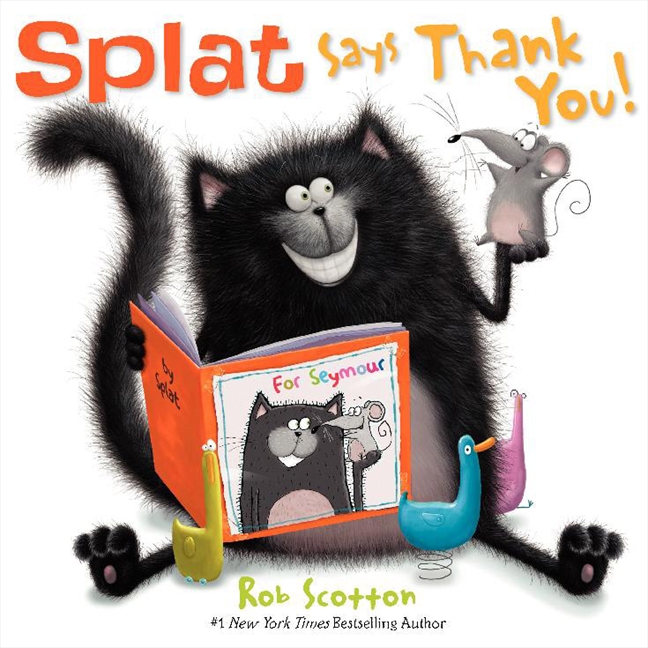 Thanksgiving is a time to reflect and say thank you. While this book is not a traditional Thankgiving Day book talking about the Mayflower and pilgrims, it is a book about the importance of thanking friends for all the things they do for each of us.
 In first grade, we used the Splat the Cat Activity Kit and added a fall leaf. Students wrote what they are thankful for during this holiday season.
If you want to read a funny chapter book to entertain you during the Thanksgiving holiday week, pick up a copy of  Junie B., First Grader: Turkeys We Have Loved and Eaten (and Other Thankful Stuff). Find out how cranberry sauce in a can, exploding biscuits and rainbow sprinkles relate to Thankgiving and first graders. I guarantee this book will have you laughing in minutes!
The last book I want to include this week is Hello, Hello by Matthew Cordell. I think every family needs to add this book to their collection. In fact, Matthew has a blogpost listing 26 reasons why every family needs to read this book. You can read that post here.
It's a story of what we really need to remember as we move forward into a very connected, very digital age.
Using simple text, charming watercolor illustrations, and animals in unusual places (flying fish and whales in the sky?), Cordell tells the story of Lydia, who helps her family remember that there is a time and place for electronics.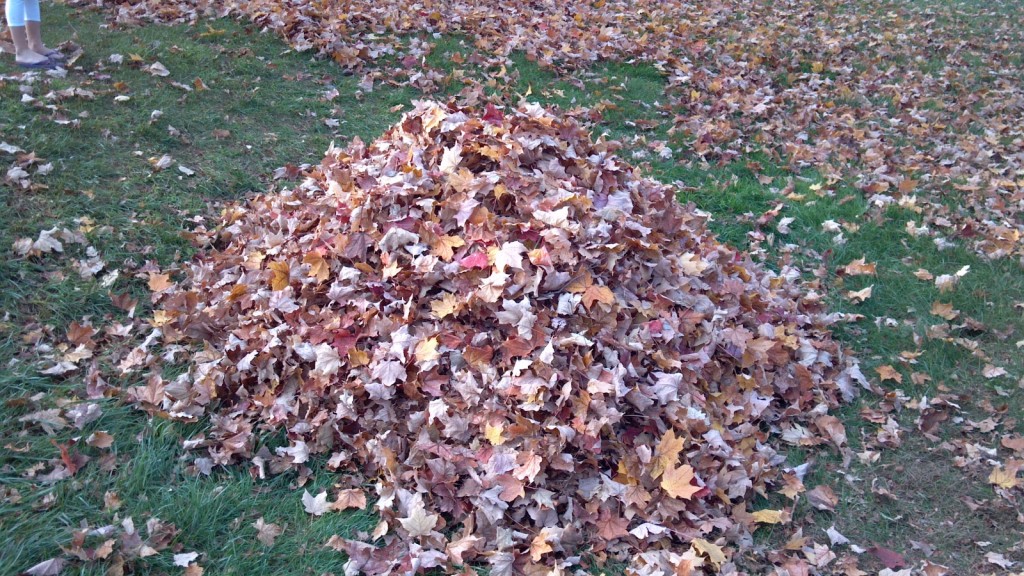 For a few minutes in the upcoming days, I hope you will set your gadget aside, and go outside to jump in those leaves and have some silly, crazy, outside fun!
*************
What is your favorite balloon in the Macy's Day parade?
What friend would you by thankful for this month?
What gadget could you give up for a day?