Skyping! Skyping! I'm SO glad someone invented Skyping!
    Today Ms. Holder's library class skyped with author Stephen McCranie. Stephen is the author of the Mal and   Chad graphic novel series.
   Instead of having the author come to our school, we visited with him virtually.
  A  few weeks ago Mrs. Hembree found out on Twitter that Stephen was offering to skype with teachers and librarians. She signed up and our school is one of over 70 schools Stephen will "virtually" visit this fall.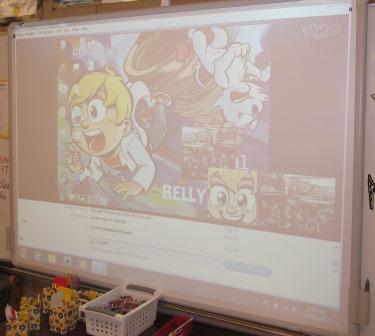 During the call we watched him draw on his computer. First he taught us that comics are stories + pictures.
Then to develop our own story, he had us answer two questions:
What does my character want?

What is preventing my character from getting what he or she wants?
We decided that our character, Tara, wanted to own a bakery, but her family wasn't very supportive of that idea. She ran away, met a baker and learned how to become the baker she always wanted to be.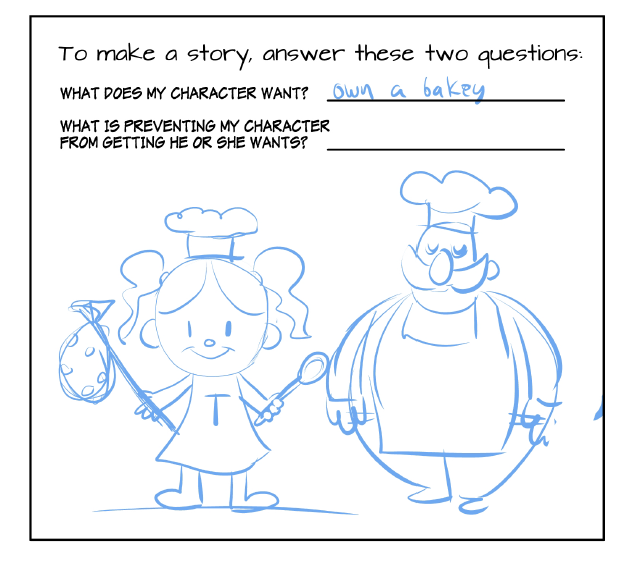 After that we had a quick demonstration on how to draw a picture. We learned it's easy if you use shapes like circles, squares or triangles. As Stephen drew on his computer, we tried to guess what famous characters he was drawing!
In the last portion of our visit, Stephen asked us to start a story. Then before our eyes, he drew a scene from our story.
While he was drawing, he also answered our questions.
We found out that he has loved comics since he was about 5 years old. He drew his first comic strip for a school newspaper in college. He likes comics because they are a great way to express yourself. They are an artform with a lot of potential.
He reads lots and lots of books and really enjoys the Bone series by Jeff Smith. Stephen said he believes that creativity is like a muscle in your head. When you practice you get better over time. If you want to get better at drawing , you need to draw and practice every single day. The tools for drawing don't really matter. Pencils, crayons, pens – use whatever you want and draw, draw, draw.
His favorite book is the new one coming out on December 6th!
We will be sure to buy a few copies for the library! After about 30 minutes, our time was up! It was a great first Author Skype experience! Thank you Stephen for visiting the Bulldog Readers! If you are looking for Stephen's books, here they are.  We have both available for check out in the library. You can also link to his Mal and Chad website here.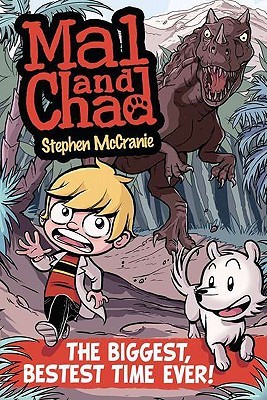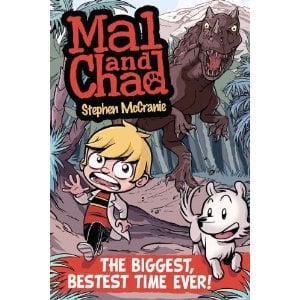 ***************
What do you think our story was about?
Have you ever skyped with anyone? Do you like it?
What is your favorite graphic novel or comic series?