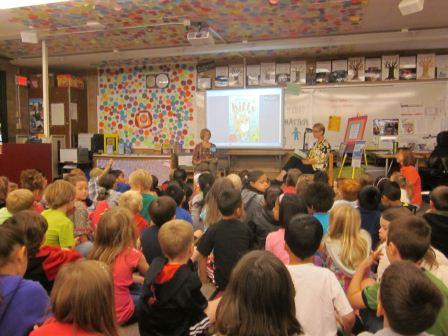 Last week our kindergarten, first and second graders were treated to a special visit from children's author Catherine Follestad. Catherine lives in Arizona, but was in the Seattle area for a visit. Mrs. Banchero knows Catherine and arranged for her to visit our school!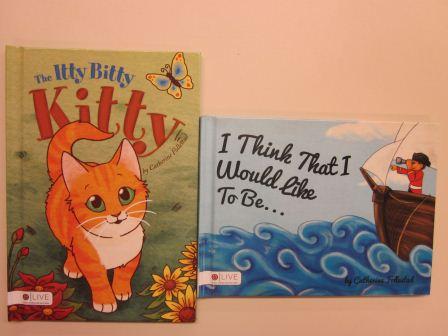 Catherine talked to us about her books. The Itty Bitty Kitty is a story about a kitty that yearns to make friends with other cats who think she is too small. Author and illustrator Catherine Follestad uses her talents to show how Itty Bitty learns a valuable lesson about friendship in her quest to make friends.
I Think I Would Like to Be  invites young boys and girls to imagine what they could be. Would you like to be a pirate on the deep blue sea or a race car driver at the Grand Prix? This story is an that will have you flying planes, hitting home runs, and even training lions! This is a book for every child who's ever thought…I Think That I Would Like To Be…
We enjoyed listening to Catherine read her books to us and many purchased autographed copies! Our library also has both books now, for anyone who would like to check them out. She shared that she has more books in process and her book trailer for The Itty Bitty Kitty will soon air on some children's television channels. You can learn more about Catherine and her books on her website: http://cfollestad.tateauthor.com/
<
************
How have you made new friends?
What would you like to be in the future?