Our 5th grade students have been learning about the research process in library through our Famous Artist biography Project.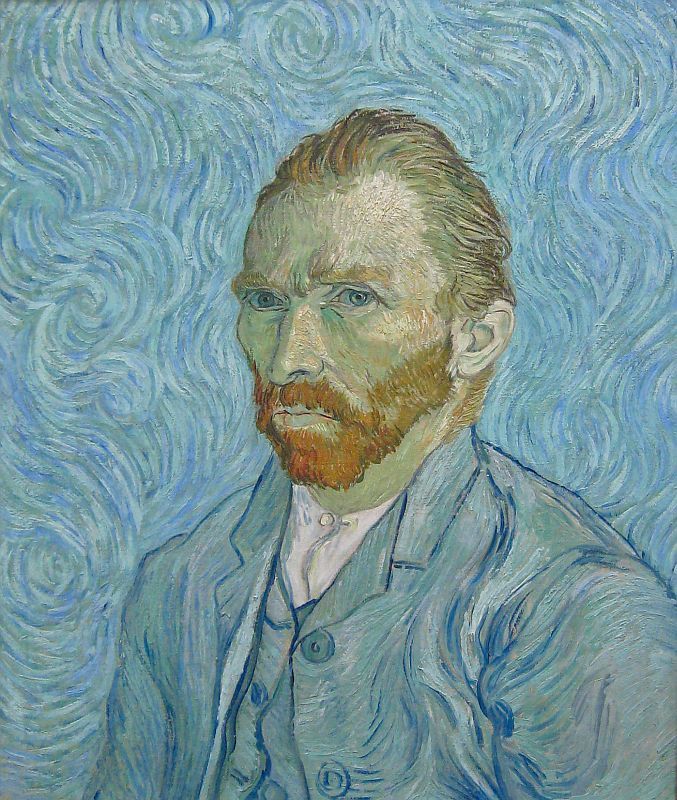 In their art class with Mrs. Lustgarten, they learned about a variety of artists. Then in library, they chose an artist as the focus for their research. We got the idea for this project from Mr. Avery in Massachusetts. You can see some of his student videos here.
Students used books and websites to find out out the answers to these questions:
When and where was the artist born?
What interesting event happened during the artist's childhood?
Did the person ever get married or have children?
Where did the artist live for most of his or her life?
What kind of art is the person known best for?
What other interesting story happened during the artist's adult life?
What painting did the researcher like the most?
Some students used the information they found to create Wordles. www.wordle.net is a program that uses text to produce a "word cloud". You can make some words more prominent in size, alter the font and color of the wordle. These can either be saved or shared with friends. Here is an example of a few Wordles the students made: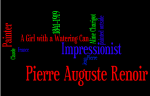 While the 6th graders made interview videos acting like the artist, the 5th graders wrote biographies in the form of a comment to this post. Their assignment was to leave a comment as if they were their artist, including facts they learned from their research.
This idea is adapted from a biography project that Mrs. Yollis did with her class last year. You can read what her students wrote on this biography bonanza post.
Our blogging buddies and friends are welcome to leave a comment as a famous artist as well! The object is to share some interesting facts, have a comment that is lively and interesting to read, use your own words, and write the comment in the voice of the artist!